Latest update: February 16, 2023 
Spring on Lake Maggiore usually starts in early March, spreading a blanket of camellias, azaleas and citrus blossoms all over the region. The small lakeside resort of Cannero Riviera celebrates this captivating floral splendour with a special annual event: the Gli Agrumi di Cannero citrus festival. It will take place from 11th to 19th March 2023 and marks the start of spring on Lake Maggiore. Perfect for your first short motorhome or caravan trip!
Where is Cannero Riviera?
The village of Cannero lies on the western shore of Lake Maggiore on a small peninsula at the mouth of a small river called Cannero. And as this pearl of a place faces south, therefore spoiled by a particularly mild climate, Riviera was added to its name.
Attractions include the ruins of the Castelli di Cannero on two islets in the lake, the beautiful beach promenade as well as numerous gardens. And a visit to the Parco Degli Agrumi should be on everyone's itinerary. This citrus park houses a collection of 25 different species of citrus trees native to Cannero.
An orange bush overlooking Lake Maggiore. Photo: Maggioni Tourist Marketing/Roberto Maggioni
Vegetation in Cannero Riviera
Cannero Riviera's unusually mild climate means that the area is known well beyond its borders for its camellias, rhododendrons and azaleas. In spring, the flowering shrubs and trees bathe the place in a blaze of colour. The annual Camellia Show in March attracts flower lovers from all over the world. The northernmost citrus plants in Italy top it all.

Citrus fruit has been growing here since the 15th century, especially on Isola Bella, the picturesque island in the lake owned by the aristocratic Borromeo family from Lake Maggiore. They had realised that the lake's microclimate was extremely beneficial for many plants from warmer southern climes – the large expanse of water in Lake Maggiore is responsible for making the winter temperatures milder. Moreover, Cannero benefits from its southern location at the foot of Monte Morissolo, which keeps the cold north winds at bay.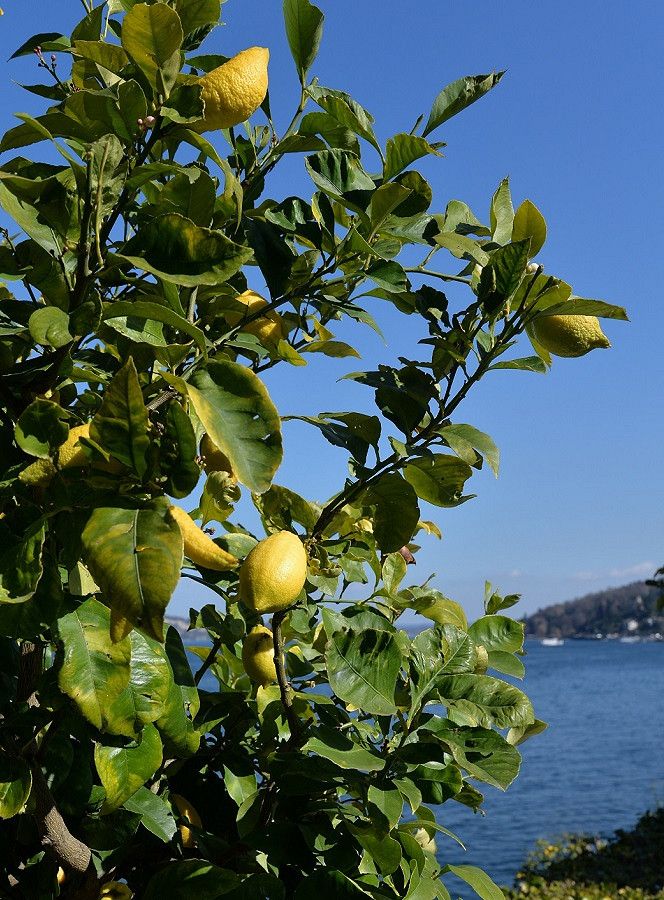 A lemon bush overlooking Lake Maggiore. Photo: Maggioni Tourist Marketing/Roberto Maggioni
Citrus Festival highlights
The inhabitants of Cannero are proud of their citrus plants, which is also reflected in the many different facets of Gli Agrumi di Cannero. This citrus festival not only focuses on the fruit, but exhibitions, conferences, workshops, installations, contemporary art and photography also revolve around citrus fruits. They obviously dominate the culinary scene as well, promising a variety of delicacies, sweets, jams and teas with the taste of lemons, limes, oranges, tangerines and bergamot. Visitors will also be able to admire citrus bushes and trees in private gardens during the Citrus Festival. 

Especially on the two weekends 11/12 March and 18/19 March 2023, there is a full festival programme with various events, guided tours and special citrus offers in the restaurants. However, during the week of 13-17 March 2023, it will also be possible to book a guided tour that includes various citrus highlights and also visits to selected private gardens. Reservations for these tours should be made in advance at the Cannero Tourism Office.