Latest update: January 10, 2023 
Entry to Germany
Entry requirements for EU citizens: For a tourist stay you need a (temporary) passport or a valid identity card or a children's passport. The documents must have been issued within the past ten years and be valid for at least three months.

Entry of children to Germany: Minors under the age of 18, for whom you are not a legal guardian (e.g. friends of your children), should also carry an officially certified travel authorization from the parent or legal guardian in addition to their children's passport.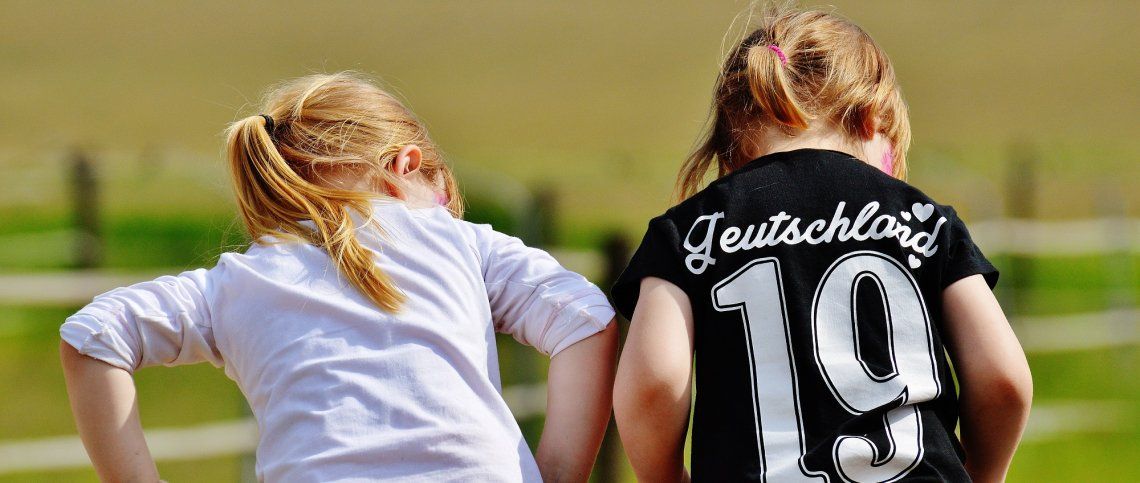 Germany is a family-friendly travel destination. Photo: Pixabay
Entry of pets to Germany: When entering with four-legged friends, you should note the following: Your pet must be at least 15 weeks old. You must have a pet ID and the animal must have identification in the form of a microchip or a legible tattoo. A tattoo is only valid if the marking was carried out before July 3, 2011. In addition, the animal must have a valid rabies vaccine that has been carried out at least 21 days before your trip. This regulation applies to entry for EU citizens as well as citizens from the following non-EU countries: Andorra, Faroe Islands, Gibraltar, Greenland, Great Britain, Iceland, Liechtenstein, Monaco, Norway, San Marino, Switzerland and Vatican City.

Attention: Animals from non-EU countries that are not listed above may enter Germany at the earliest from the age of seven months. This period consists of a rabies vaccination after 12 weeks, a blood sample 30 days after the vaccination and a 3-month waiting period.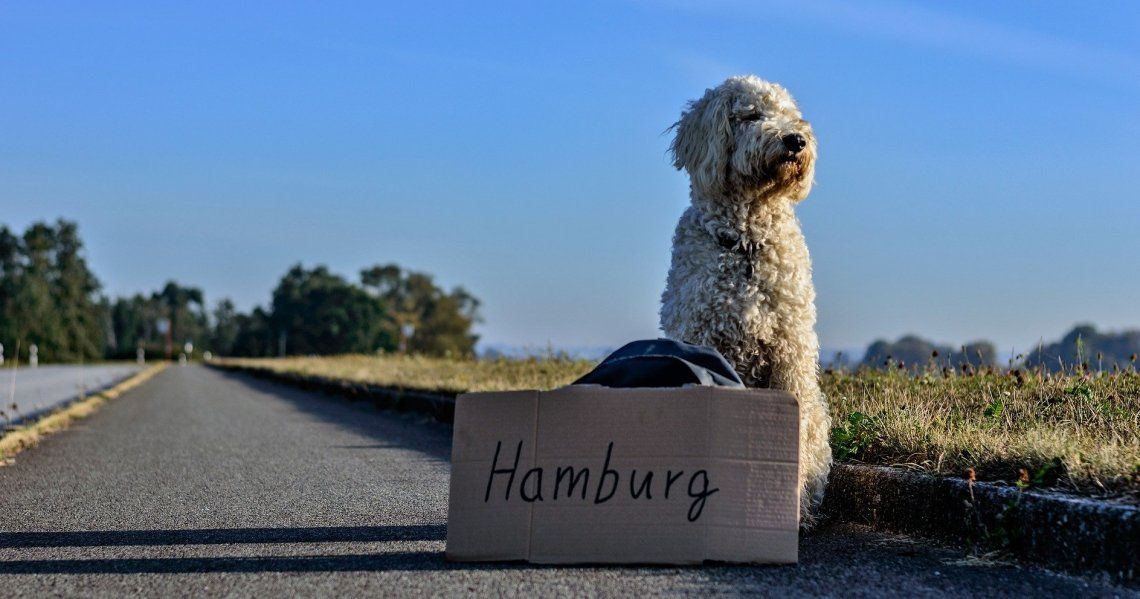 For dogs from EU countries, the entry requirements are easy. Photo: Pixabay
Dog breeds prohibited in Germany: The dog breeds that are not allowed to enter Germany include Pit Bull Terriers, American Staffordshire Terriers, Staffordshire Bull Terriers and Bull Terriers. The ban also applies to crossbreeding of these breeds with each other or with other dogs.
Leashes for dogs: Generally there is no uniform regulation that applies to all of Germany when it comes to mandatory leashes. However, the individual federal states can decide individually whether dogs are generally to be kept on a leash or whether a leash is mandatory in specific locations. Especially in larger cities, there is often a leash requirement, from which only specially designated areas are excluded in which dogs are allowed to run free. In most cases dogs must also be kept on a leash when it comes to tourist destinations and public transport. Violations of this are treated as an administrative offense and result in fines of various amounts. Therefore, tourists should always inquire about the applicable regulations at their destination.
The most important traffic rules for motorhomes and caravans in Germany
Speed limits on German roads
Fines for overspeeding: There are radar controls in many places in Germany. For violations, penalties from 30 euros are payable if the speed limit is exceeded up to 20 km / h, exceeding the speed limit of more than 40 km / h can cost up to 600 euros.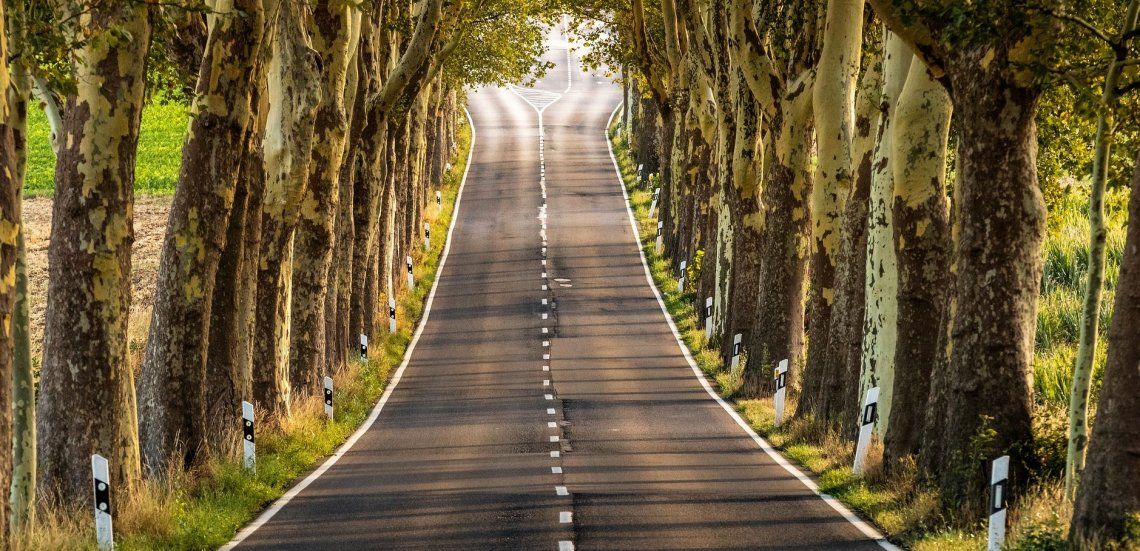 To ensure compliance with the speed limits, there are more and more speed traps on German highways. Photo: Pixabay
Information about tolls in Germany
In Germany, the introduction of a motorway toll for cars and other vehicles has been discussed for several years. However, there is currently no general toll. The use of most roads and highways is still free of charge for cars, towed caravans and motorhomes. However, there are also specific tunnels and private or residential streets in Germany, for which a fee is charged.

On the German Autobahn and federal expressways, however, there is a toll requirement for vehicles and vehicle combinations from 7.5 t GVWR and upwards. However, this only applies if the respective vehicle is intended and used exclusively for freight transport. Motorhomes are currently not affected by this regulation.

There is currently no motorway toll in Germany for motorhomes and cars. Photo: Pixabay
Petrol stations - opening times and means of payment in Germany
Serviced petrol stations are open from around 6 a.m. to 10 p.m. Many motorway service stations offer a 24-hour service. You can pay in cash or by Maestro or credit card. At German petrol stations, fuel is refilled first and then paid. In rural areas in particular, there are more and more automated petrol stations where you can refuel around the clock with a Maestro or credit card.
General traffic rules in Germany
Light requirement:
There is no mandatory light requirement in Germany during the day.

Situational winter tire duty:
In Germany you have to use winter tires in the cold season, if the weather conditions require it. Since 2018, only winter tires with the so-called Alpine symbol (mountain symbol with a snowflake in the middle) have been approved. However, there is a transition period for winter tires with the M + S symbol bought before 2018. You can continue to use these until September 30, 2024. After that date, tires with the Alpine symbol are required by law. For Trailers and caravans winter tires are not mandatory. However, for your own safety all experts strongly recommend that you also equip caravans with winter tires when going on a winter vacation in Germany - especially when travelling to the alps.  

Drink-drive limit in Germany:
The drink-drive limit is 0.5 ‰. Novice drivers and drivers under the age of 21 must comply with the limit of 0.0 ‰. Violations are punished with up to 1,500 euros, driving license withdrawal and, in extreme cases, prison sentences.

Telephoning while driving:
Telephoning while driving is only permitted via a hands-free system. Penalties from 100 euros are payable for violations.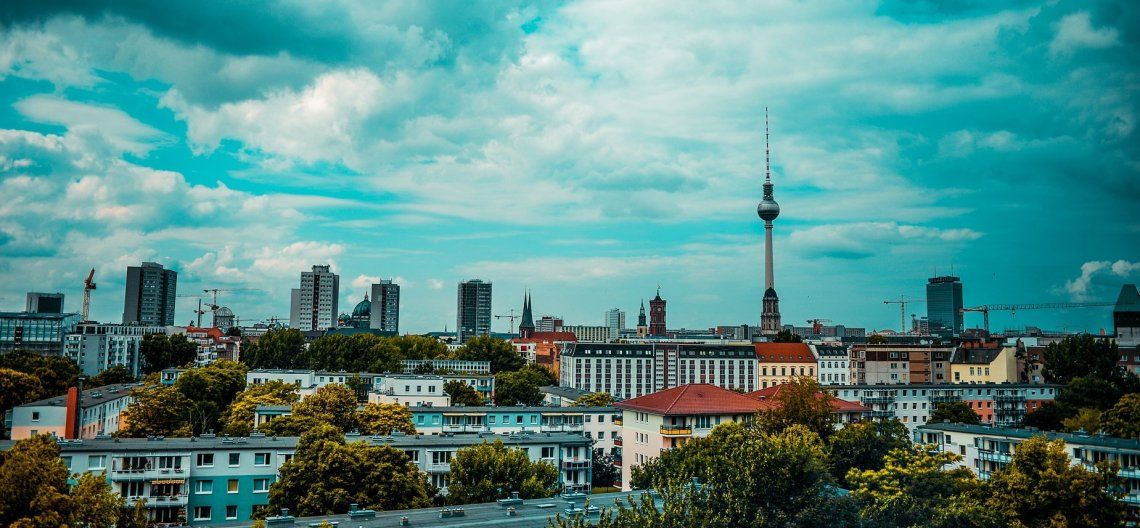 If you want to visit Germany's big cities with your motorhome, you should park your vehicle outside on a parking space . Photo: Pixabay
Mandatory inventory in the vehicle:
Anyone traveling on German roads with their vehicle must have a warning triangle and a first-aid kit with them. At least one safety vest is also part of the compulsory inventory in the vehicle. In the event of a breakdown, the driver must wear the safety vest for better detection. The number of safety vests to be carried is independent of the number of passengers in the vehicle. For your own safety, it is advisable to have enough safety vests in the vehicle.

Child car safety seats:
Children with a body length under 150 cm or under the age of 12 years may only be transported in the vehicle on a booster seat or a safety childrens seat.

European emergency number: 112
You can get help from the local police, fire brigade, an emergency doctor or ambulance via this central emergency number, which can be reached free of charge via the fixed network or by mobile phone.