Caravan and motorhome holidays have boomed in recent years, with more and more people fulfilling their dream of freedom on the road. But with this freedom comes the responsibility to follow laws and rules – some written, some unwritten – which are not always obvious to first-time campers. Freeontour has put together a summary of the 10 most important campsite and RV park rules to help keep everyone a happy camper.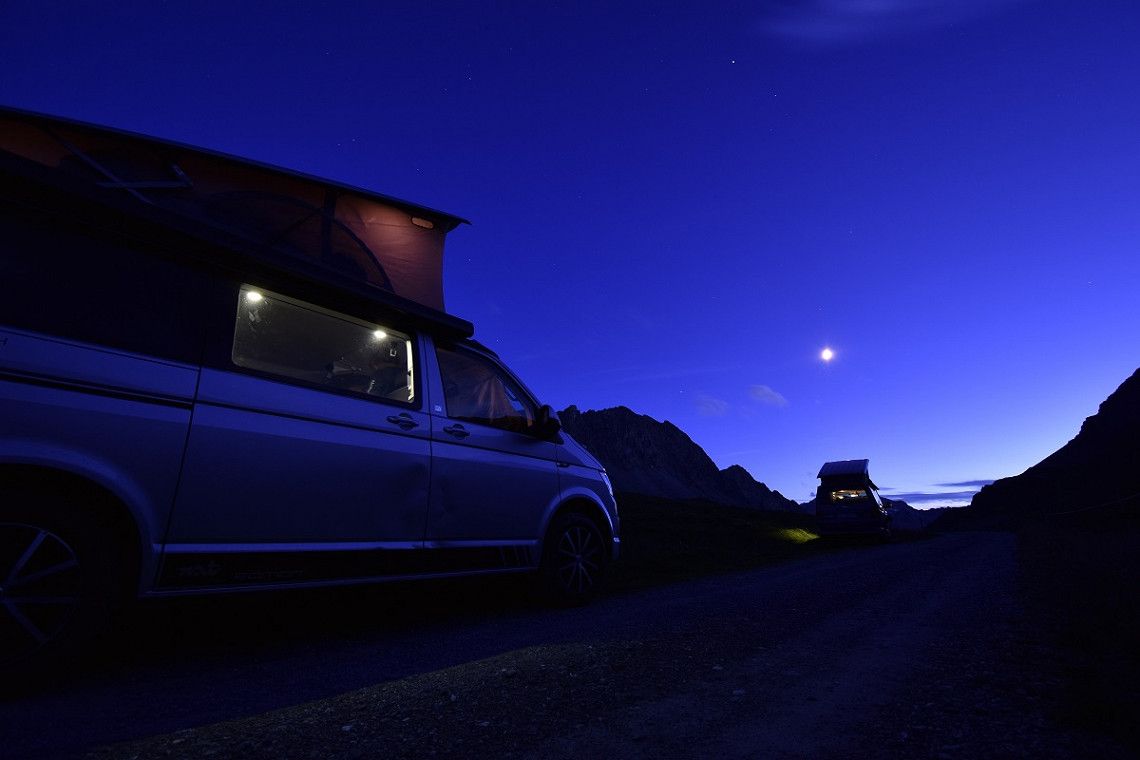 If you can only get to your pitch at nighttime, be a considerate neighbour by being as quiet as possible. Photo: Pixabay
1. Be as quiet as possible when setting up in the evening or at night

One major advantage of an RV park compared to a campsite is that you can usually arrive late in the evening or at night and simply park on a pitch because there's usually no curfew as such, unlike at campsites. However, you should still be considerate of the other campers, especially when it's late in the day or evening. And that means: park your motorhome on the designated spot as quickly as possible, close the doors as quietly as possible, don't shout across the site and only unpack and connect the things that you really need for that night, such as the wheel chocks, pop-up roof and power cable. After all, you can still take out the awning, bicycles and camping furniture the next morning. And children or dogs can wait until it's light again to explore the site. The neighbours will thank you for it and usually greet you with a friendly smile the next day.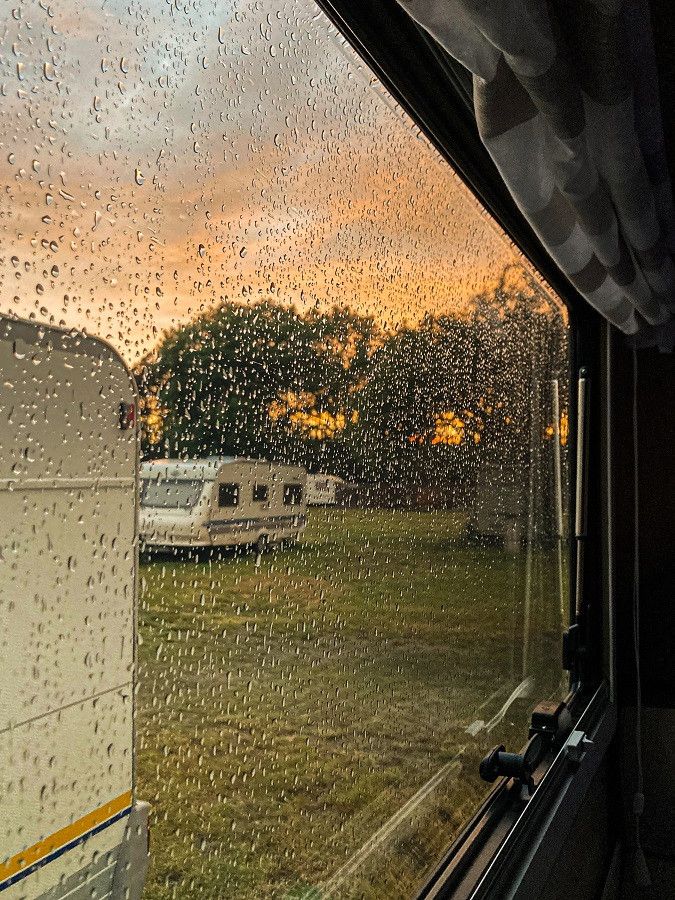 Your neighbours won' be too impressed if you park your motorhome or caravan too close to them. Photo: Pixabay
2. Park fairly and considerately
If staying at a campsite or RV park that is either divided into plots or has marked pitches, stick to your designated spot and never extend the awning, place your camping furniture or park beyond its borders. If there aren't any markings, it sometimes helps to take a look at the campsite or RV park rules and regulations, which are usually placed on public display. They often contain information such as the minimum distance between each parked vehicle and the direction in which the motorhome or caravan should be parked.

If you can't find any markings or information, keep in mind two simple rules of thumb:
1. If you park in the same direction as your neighbours, you'll be giving yourself and your neighbours some privacy as your entrances will then be on the same side of your vehicles.
2. The gap between each motorhome should be as wide as at least one vehicle – not for latecomers to squeeze into, but for fire safety reasons. Some sites demand three metres, in Sweden you usually need to keep four metres apart.

Being fair and considerate of other campers is just common sense. When pitches are in great demand, especially during peak travel times, park your camping vehicle without taking up more space than necessary and in such a way that other campers can still park their vehicle easily. When there are hardly any campers around, as is often the case during the low season, you can give yourself more space – but never ever park across more than one pitch.
Online Bookable
Find available sites in Germany
Find and book campsites and RV parks in Germany online.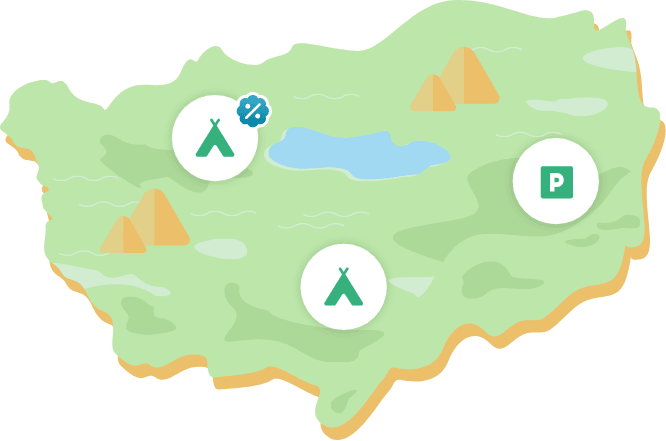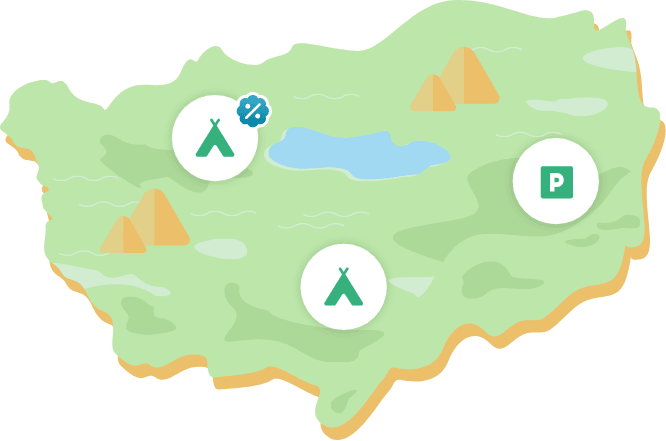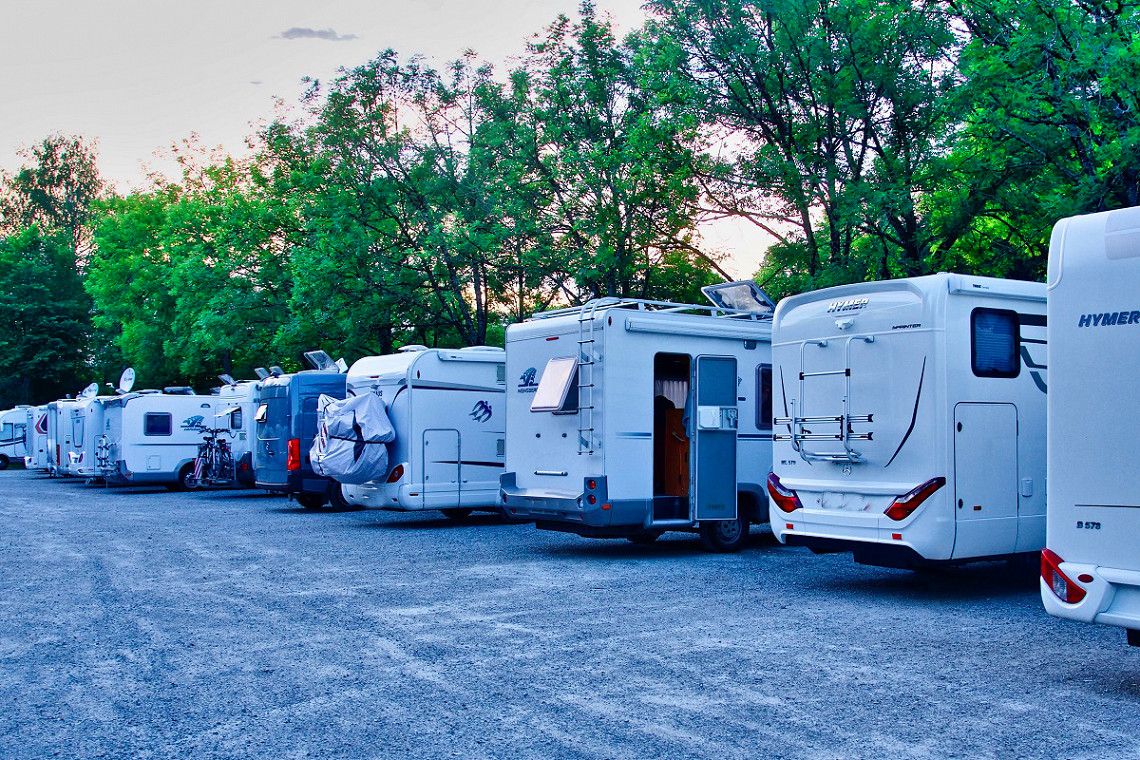 When pitches are in high demand, especially during peak season, it's considered rude to place objects on your pitch to reserve it when spending the day elsewhere with your motorhome. Photo: Pixabay
3. First come, first served
There's one topic that constantly causes conflict at RV parks: reserving your pitch with ramps, camping furniture or other camping utensils while you go on a day trip with your motorhome. This doesn't count pitches that you've booked several days in advance and been allocated. However, this type of behaviour can sometimes trigger conflict at sites where no fixed allocation or advance booking is possible. After all, most RV parks work on the basis of first come, first served, which in turn gives caravanners the freedom to travel spontaneously and flexibly. If you decide to extend your stay at an RV park by another night or two, consider planning your day trip(s) using a bike or public transport.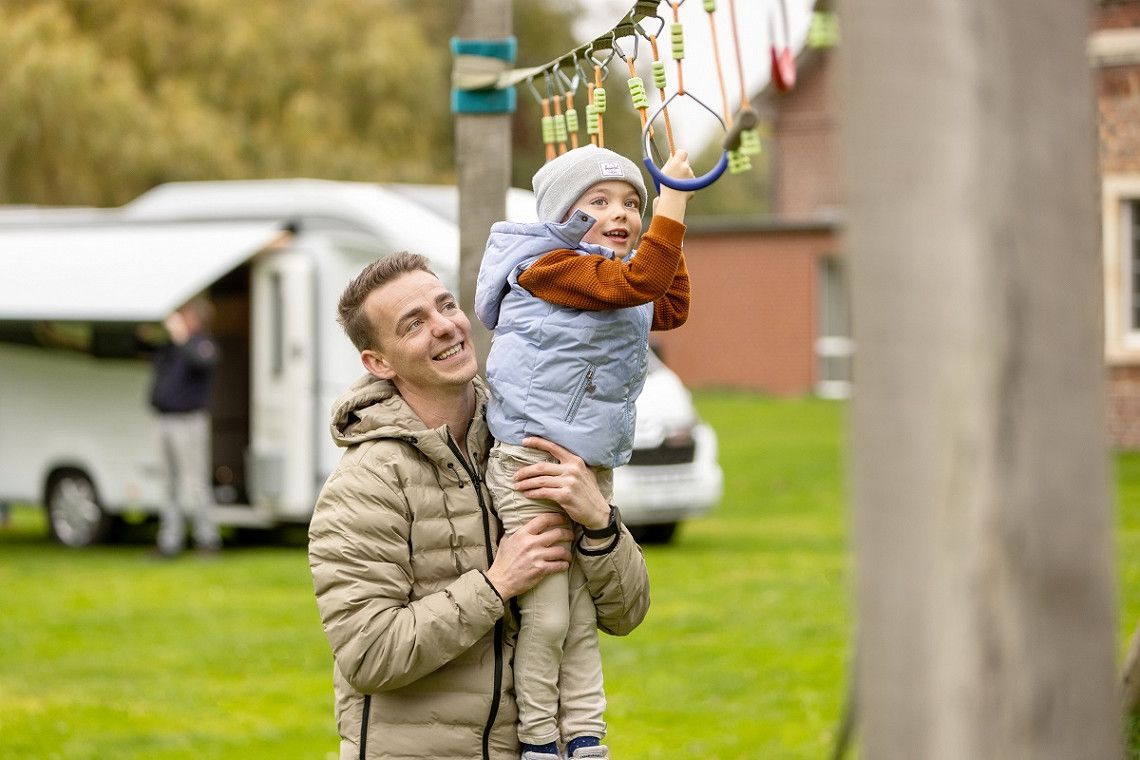 You'll often find options near RV parks where you can keep the kids entertained early in the morning without waking up the other campers. Photo: LMC
4. Respect quiet time and be considerate
Regardless of whether you're staying at a campsite or RV park, everyone has a different idea of what makes a good holiday. So always keep in mind that there will be caravanners who simply want to spend a relaxing day at the site. Therefore, it's important to be considerate of your neighbours and respect the quiet time. If you want to stay up longer in the evening, we recommend finding a spot further away from your pitch so as not to disturb your fellow campers. If possible, avoid running your generator or air conditioning system at night.

Early risers should also show some consideration to neighbours who want to sleep a little longer. For instance, if you're travelling with dogs or children who need to be entertained in the morning, you can take them for a walk away from the campsite, go to the nearest bakery or – if you have children – visit a nearby playground.
Online Bookable
Find available sites in France
Find and book campsites and RV parks in France online.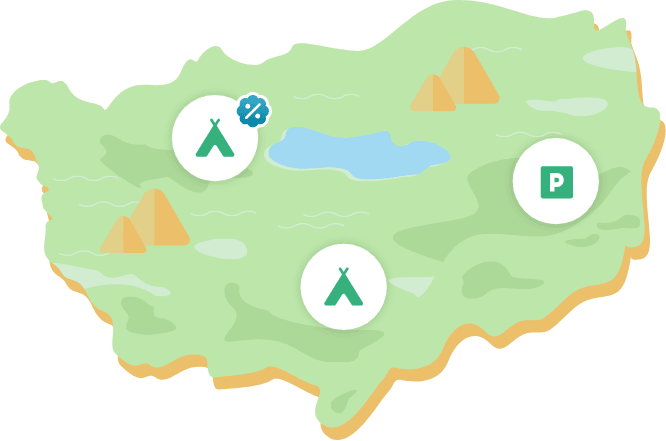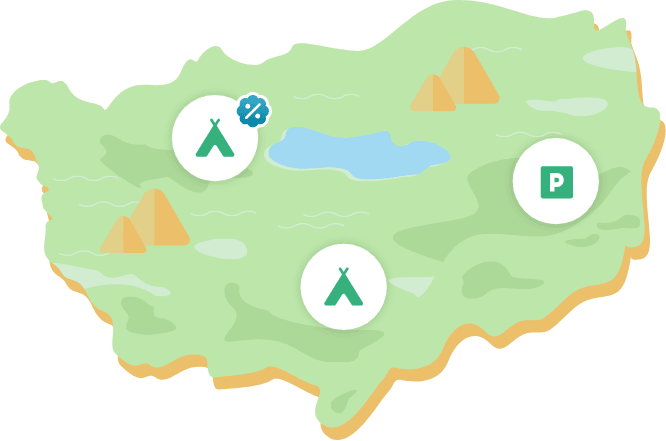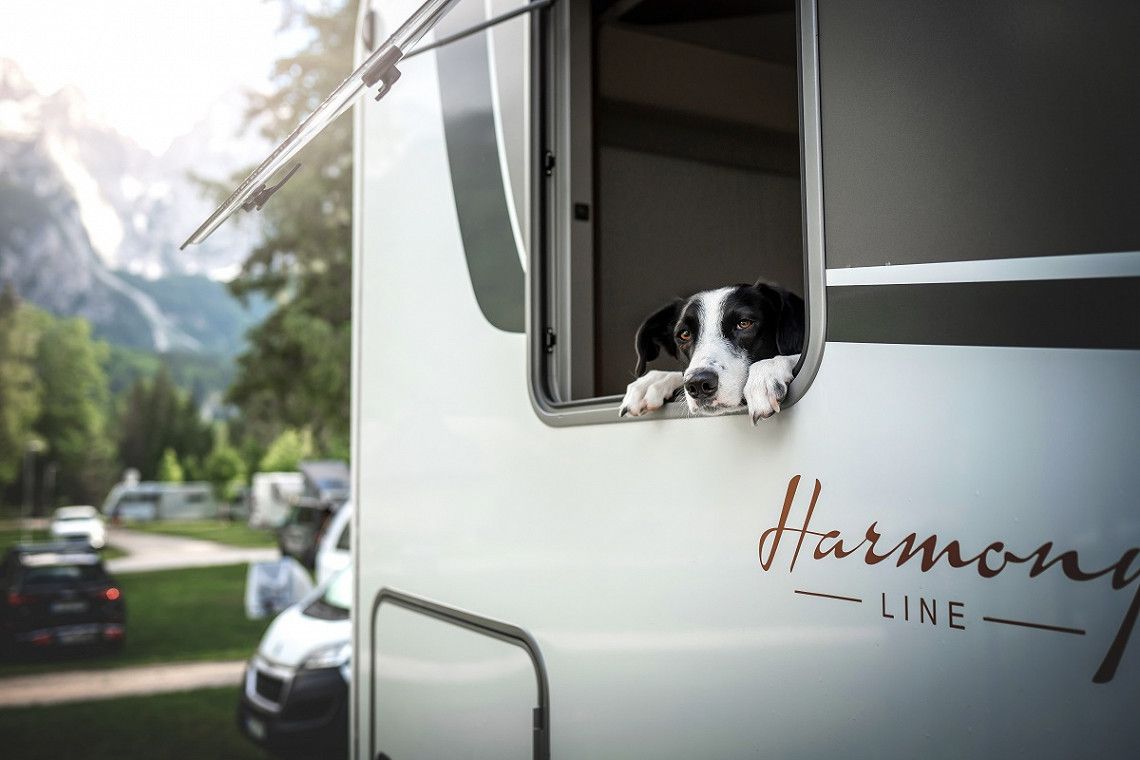 Dogs are welcome at many campsites and RV parks, but usually have to be kept on a leash out of consideration for the other campers. Photo: Bürstner
5. Keep dogs on a leash and clean up after them

Both campsites and RV parks usually require dogs to be kept on a leash. Some people are simply afraid of (or unfamiliar with) dogs, no matter how friendly your furry friend is. Moreover, your neighbours could be allergic to dogs. Obviously you shouldn't use the pitch or the campsite as a dog toilet. After all, your neighbours won't be very happy if your pet marks their motorhome or awning – or even worse, if they step on a pile of dog pooh while half asleep on their way to the sanitary facilities or getting bread rolls in the morning. And should your dog not make it to the nearest dog park, make sure you take dog waste bags with you. The next rubbish bin is normally not too far away.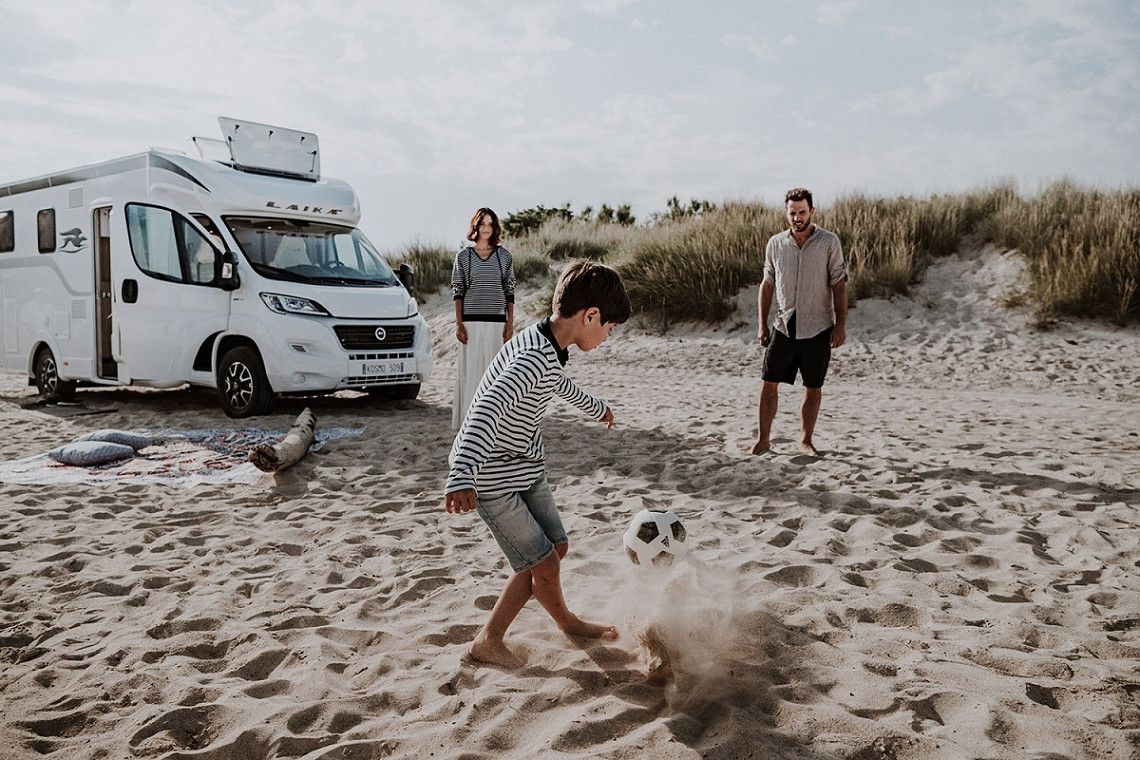 Plan activities such as football away from the RV park. Photo: Laika
6. Basic camping etiquette
It goes without saying that you should be respectful and polite to your neighbours on a campsite or RV park, just as you would be to others in everyday life. All it usually takes is a friendly greeting or nod to put you on good terms with your neighbours. You'll notice soon enough who enjoys having a chat and who would rather be left alone. Campers tend to call each other by their first names and would find it strange to be addressed formally. But don't even think about taking a shortcut across a neighbour's plot or pitch without asking their permission. Very few campers would be happy if their motorhome or caravan were used as a goal post for a football game or other activity either, so it's always best to ask beforehand or to play football away from the pitch to avoid upsetting your fellow campers.
Online Bookable
Find available pitches in Italy
Find and book campsites and RV parks in Italy online.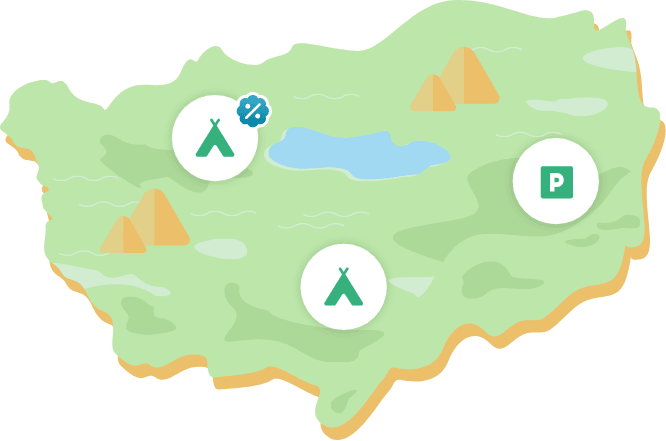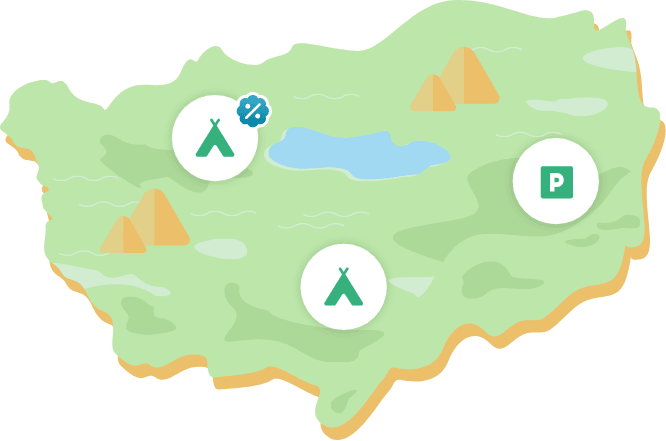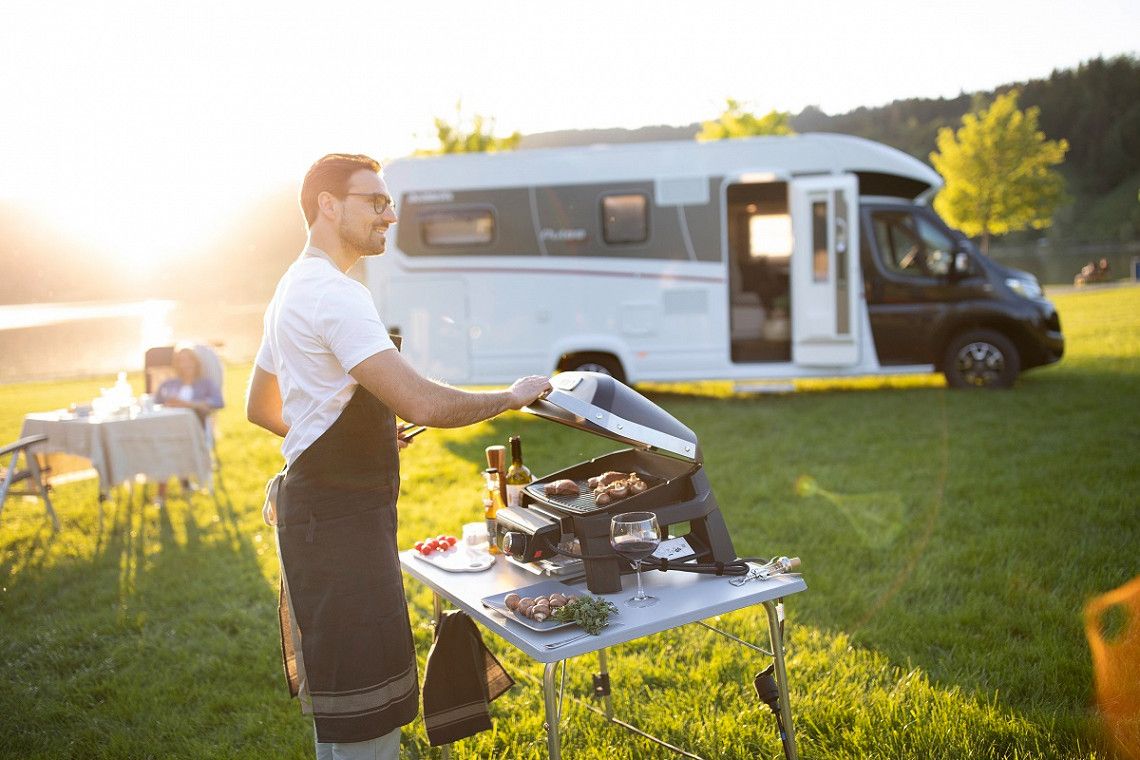 By using an electric or gas grill for barbecuing, you avoid annoying your neighbours with the smell and wafts of smoke. Photo: Dethleffs
7. Avoid unpleasant odours and throw away your rubbish

Having to eat breakfast or dinner in front of your campervan or caravan with bad smells wafting over from a neighbouring pitch is anything but enjoyable. When it's hot, the source could be a chemical toilet that hasn't been emptied for a longer time or smoke from a charcoal grill drifting towards the neighbours. Not everyone likes or dislikes the same odours, and you can often avoid annoying your neighbours by asking if they would mind you barbecuing. Since many sites don't allow charcoal barbecues or open fires anyway, especially in summer, you can circumvent this problem by using an electric or gas grill. But you should always check the rules and regulations of your campsite or RV park in advance to see whether barbecuing is actually permitted just to be sure.

Bad smells can also come from rubbish that has been placed under a motorhome or simply left behind after leaving the site. Bins overflowing with rubbish are not pleasant to see or smell. All of these factors not only cause bad odours, but also attract wildlife, as does food left out overnight. Therefore, always throw away your rubbish sensibly and if the bin is overflowing, take your rubbish with you until you find a bin that isn't.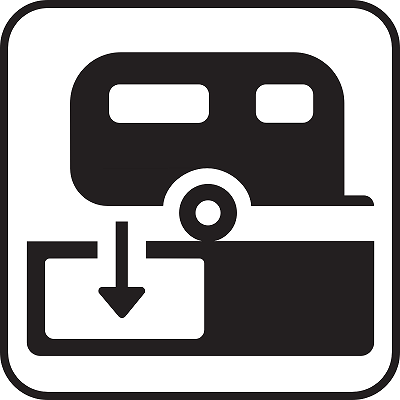 Only dispose of grey water at designated locations.
8. Dispose of grey water properly
When it comes to emptying the grey water tank, i.e. the waste water from the sink, washbasin and shower, there's actually just one camping rule that you have to observe: dispose of grey water only at the disposal unit specifically intended for this purpose. Under no circumstances should you let grey water flow onto your pitch or camping plot. It's not only a matter of respect and for environmental protection, but also a regulatory offence that, for instance, can see you fined up to €5,000 in Germany. Incidentally, this is also true if you simply dispose of grey water into an ordinary street drain that isn't marked for this purpose: not all street drains are connected to the sewage system of a sewage treatment plant as some are only meant to collect rainwater and channel it into the nearest body of water or retention basin, which you can't tell from the outside. And never leave the waste disposal area dirty – after emptying the grey water, rinse the area with some fresh water.

Our tip: if there isn't an official disposal station at the site, put the grey water in a bucket and then empty it into a toilet connected to a sewage treatment plant. But make sure you leave it clean afterwards as well.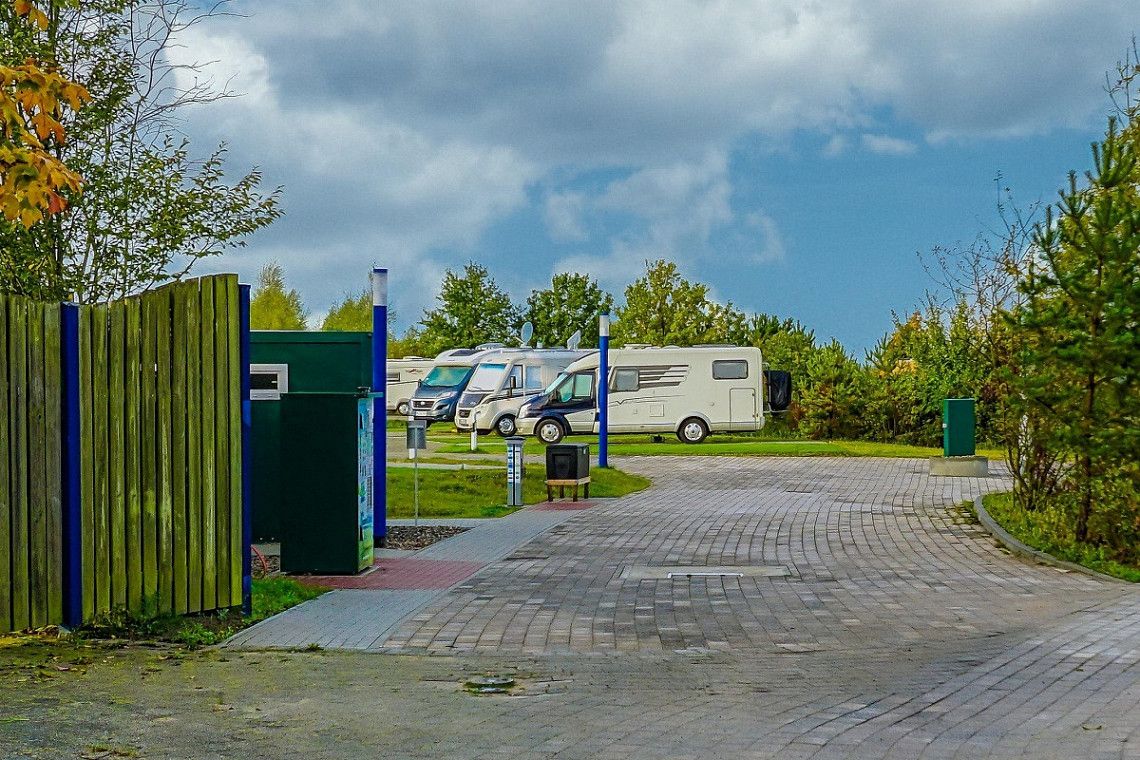 More and more sites now provide a machine where you can empty and clean your toilet cassette – a clean and convenient solution. Photo: Pixabay
9. NEVER use the fresh water hose for toilet canisters
Just like grey water, black water, i.e. the toilet tank or the toilet cassette, may only be emptied at designated disposal stations. You should never empty a camping toilet into a drain that is not specifically labelled for black water or faecal matter. And you should never empty a camping toilet cassette into a toilet, neither at home nor on the go. This is because the chemical additives added to a camping toilet can affect the biological microorganisms in the sewage treatment plant and, therefore, have to be treated separately. This is why only environmentally friendly additives are allowed, especially in biological treatment plants. If you use conventional additives, only use waste disposal options intended for black water, and don't forget to leave them clean.

Please note: camping rule #1 is that you should never ever use the fresh water hose to rinse out your toilet cassette. This is to protect everybody's health. Most campers have their own fresh water hose on board anyway, just to be on the safe side, but some also use the hose at the supply points. To avoid this problem, it's best to look for a campsite or RV park that provides a machine where you can empty and clean your toilet cassette.
10. Do not misuse communal facilities
If a campsite or RV park has sanitary facilities, then you should obviously leave them as you would like to find them. This also applies to sinks, cooking facilities and the laundry room. You should never use the facilities for purposes other than what they were intended for, e.g. washing clothes in the sink or showering your dog in a shower meant for humans.