There are so many ways that you can make your camping holiday environmentally friendly and sustainable, but it obviously depends on how and what you consume. Help is at hand as there are a host of campsite providers who have put sustainability at the heart of everything they do. If you go to France, you will find many independent campsites under the Le French Time umbrella brand focused on making their infrastructure and activities greener. Freeontour has put together a small selection of five campsites in France.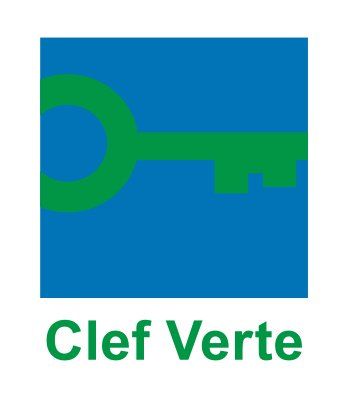 How do you recognize a sustainable campsite?
La Clef Verte (The Green Key) is a French environmental label that stands for sustainable holidays. Campsites that bear this label offer holidays in an intact, natural environment and also meet at least 60 mandatory criteria relating to environmental, water, waste and energy management, equipment, facilities and responsible behaviour. For example, solar panels reduce the amount of energy that pool heating, community buildings and sanitary facilities use. Waste separation is designed to help campers recycle, and biodegradable cleaning products are used on site.

Moreover, guests are provided with regional and seasonal produce to avoid long transport routes. Campers are also encouraged to contribute to making their camping holiday have as little environmental impact as possible.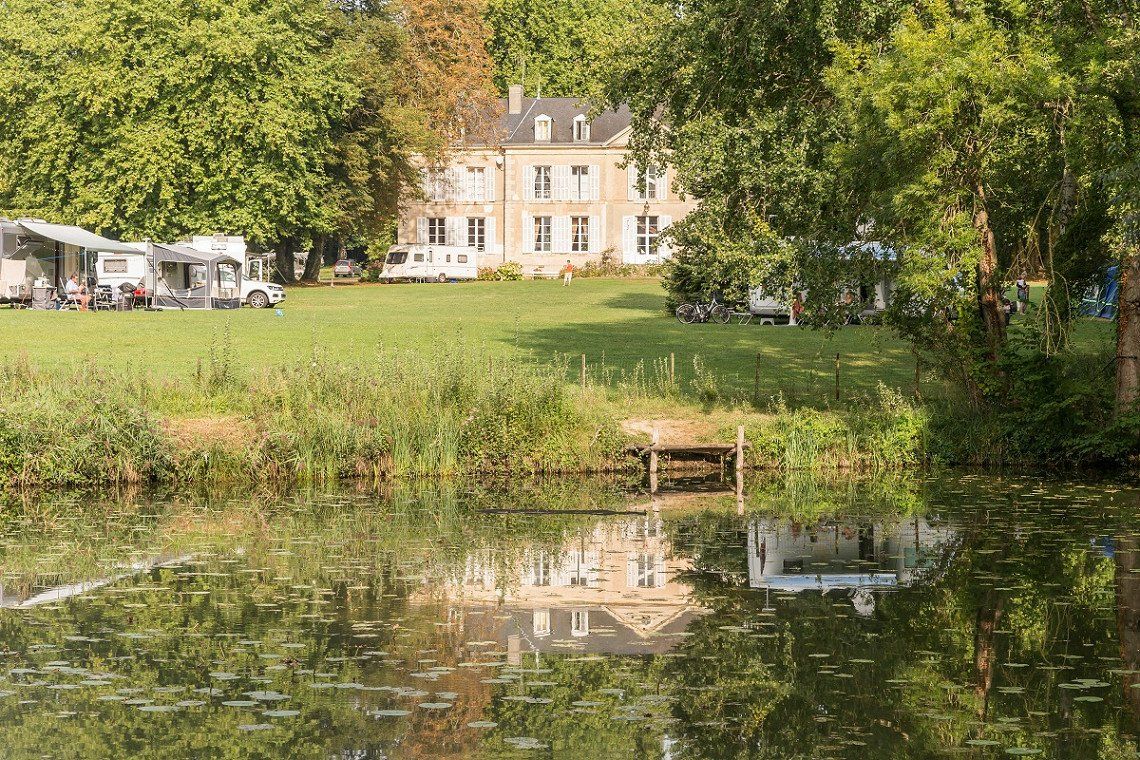 Exceptional environments, like here at the Château de Chanteloup campsite near Le Mans, are part of the Les Castels campsite concept. Photo: Les Castels
Campsites with the Clef Verte label
In France, more than 200 campsites have the Clef Verte eco-label, including all 16 campsites belonging to the Les Castels campsite association. They, along with the 47 campsites in the Sites et Paysages association, have been a part of the Le French Time umbrella brand since 2020. Its aim is to have all campsites certified according to either the Clef Verte criteria or to the European eco-label. The Les Castels campsites focus on the 4- to 5-star segment and on camping stays on castle grounds or at exceptional natural sites in France. The Sites & Paysages campsites address the 3- to 5-star segment and provide an environmentally conscious stay, ranging from the accommodation to organised excursions. Here are a few tips to help you choose where to go on your next holiday:
Tip #1: Le Brévedent campsite in Normandy
Located south of Pont-l'Évêque in Normandy, the Le Brévedent campsite beautifully combines nature and heritage. Set in the grounds of an 18th-century hunting lodge overlooking a lake, it is surrounded by a forest. The campsite organises concerts, storytelling evenings and a variety of excursions. Moreover, managers Jessica and Raphael are keen to show their guests how permaculture works and let them visit their vegetable garden to understand the gifts of nature. Afterwards, they can put what they have learnt into practice in the kitchen, e.g. by cooking some nettle soup.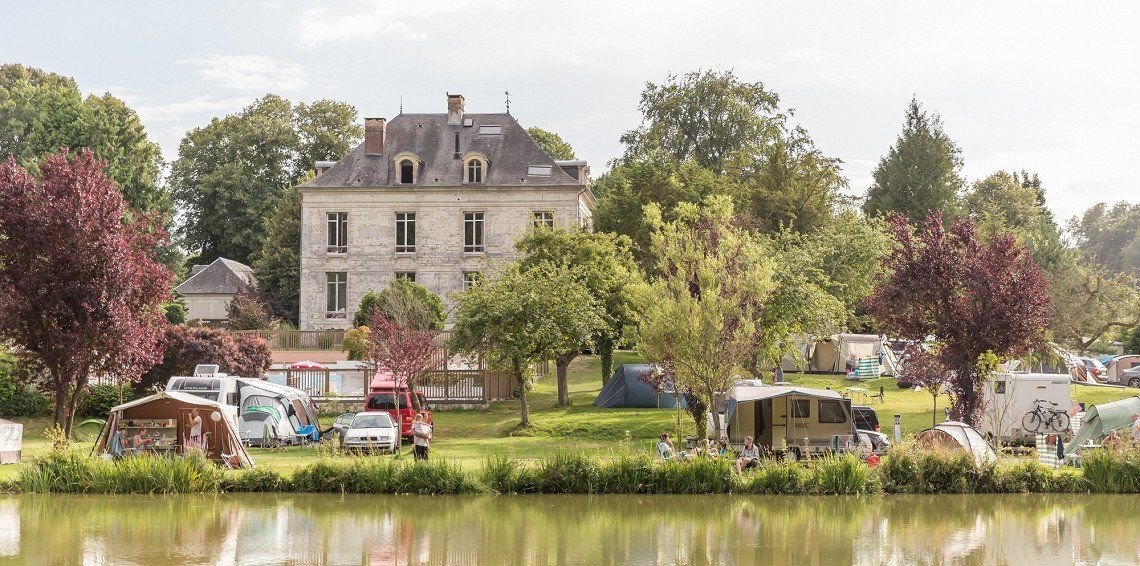 Camping Le Brévedent is located between the historic cities of Caen, Rouen and Le Havre and just a few minutes from the coast and its white chalk cliffs. Photo: Les Castels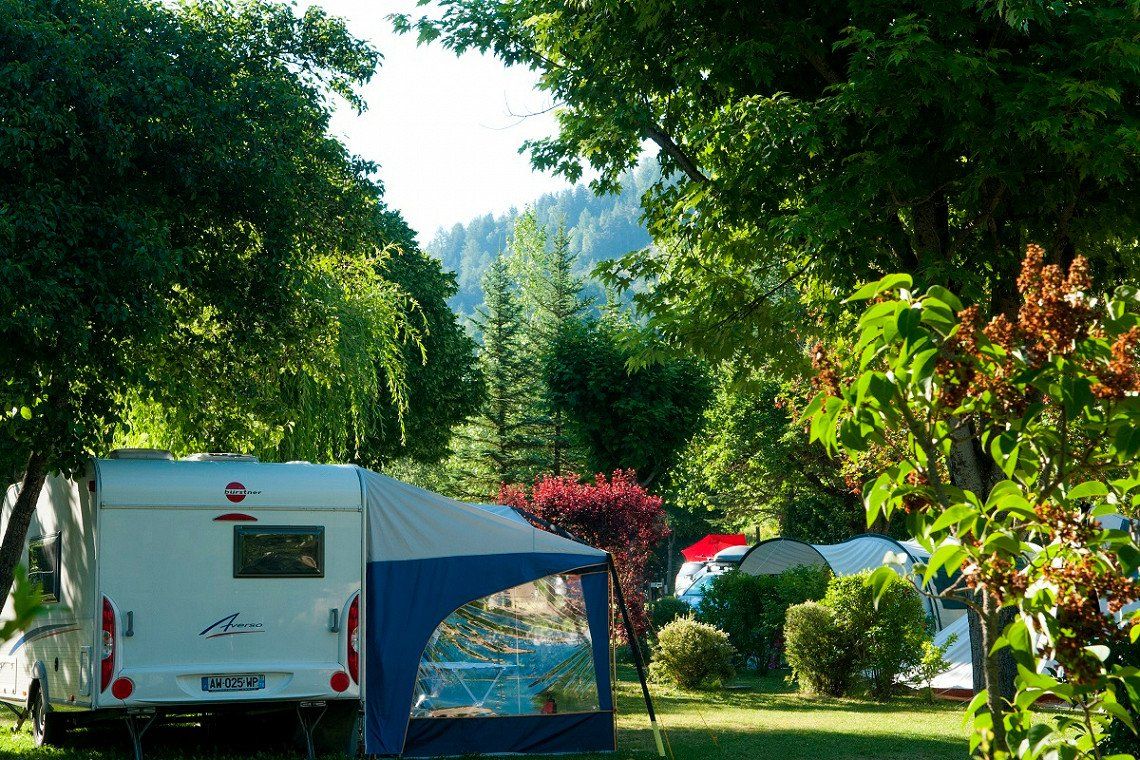 The Les Prairies campsite has the Clef Verte label. Photo: Sites et Paysages
Tip #2: Les Prairies campsite in the Alpes-de-Haute-Provence department
At the foot of the picturesque village of Seyne-les-Alpes and a few minutes from Serre-Ponçon lake lies the Les Prairies nature campsite on a river bank. In addition to the river, mountains and abundance of nature, this family-friendly campsite also offers a heated pool, an adjacent beach and a wide range of activities, e.g. guests can spend a day on the mountain pastures with the flock of sheep owned by Susy and Cyrille, the campsite operators. This is the perfect opportunity to totally immerse yourself in rural mountain life. Campers experience the shepherds and their animals in a natural and peaceful environment and are rewarded by the many impressions they can take back home and remember fondly. The campsite is not part of Le French Time at the moment, but is still ideal for enjoying a sustainable holiday in nature.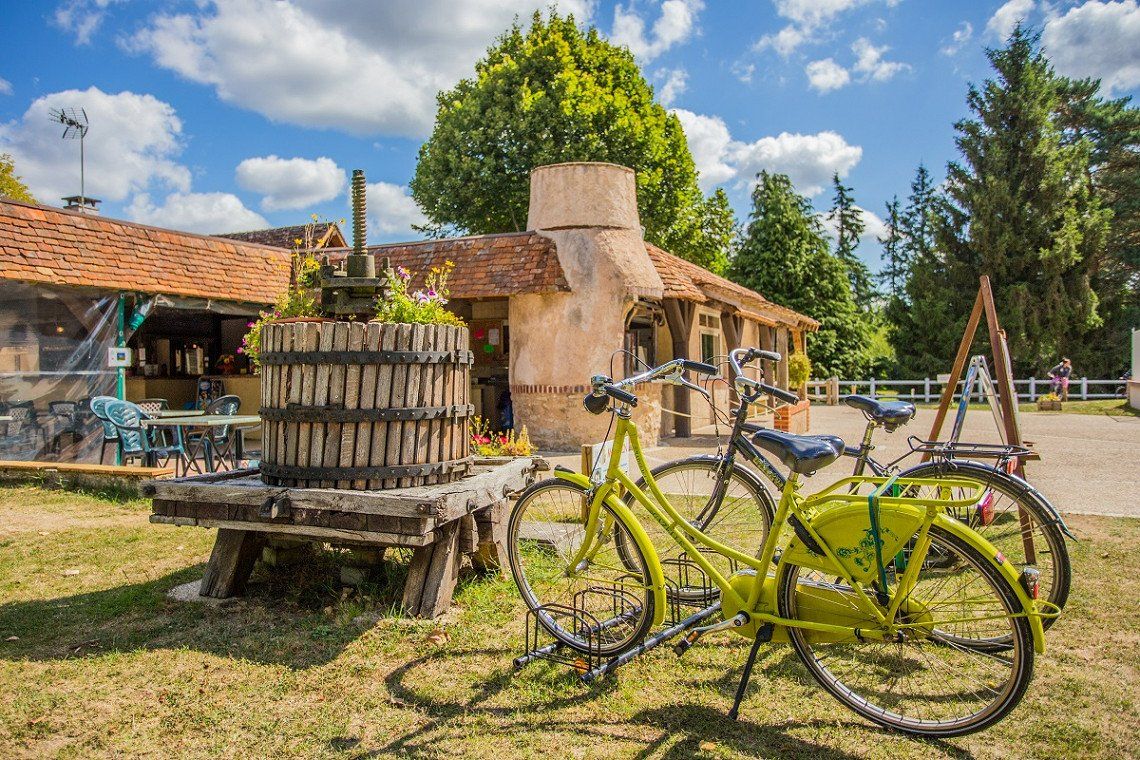 Camping Les Saules is a good starting point for exploring the châteaux in the Loire Valley by bike. Photo: Sites et Paysages Les Saules
Tip #3: Les Saules campsite in the Loire Valley
In the Loire Valley, the
Sites et Paysages Les Saules campsite
in Cheverny received the Environmental Award in 2019 from the Alan Rogers/Caravan and Motorhome Club, which praised its efforts and commitment to conserving nature and ecology at the 4-star campsite. It is an excellent base for exploring the most beautiful châteaux of the Loire by bike, such as Cheverny, Chambord, Blois and Chaumont. Several castle cycle routes go right past the campsite. They also offer a guided hike in partnership with the bird protection society. Accompanied by passionate ornithologists and botanists, you can observe native and rare bird species in their natural habitat. If you love bees, you can also learn all about them at the on-site beehives in a workshop held by beekeeper Coraline.
Fancy a spontaneous trip to the Loire?
Then
check here
whether pitches are available at the Les Saules campsite when you want to visit.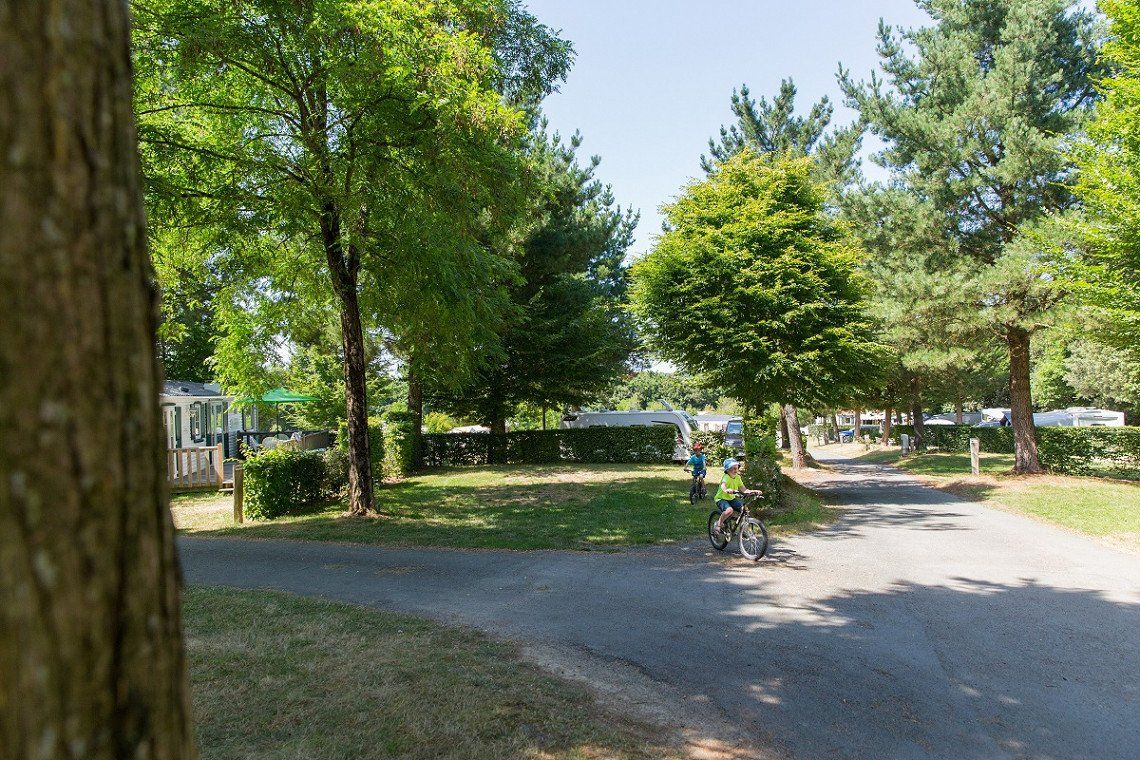 Camping La Garangeroire has been awarded the EU Ecolabel. Photo: Les Castels
Tip #4: La Garangeoire campsite on the Atlantic coast
The 5-star La Garangeoire campsite is just a 15-minute drive from the sea and the most beautiful beaches in the Vendée. It is located on a 200-hectare estate, on the ruins of a Gallo-Roman temple, and surrounded by dense vegetation, lakes and footpaths. In summer, families especially enjoy the water park with a large lagoon and sandy beach. Nearby, the history and heritage of the Vendée is waiting to be discovered by its visitors, such as its ornithological and zoological reserves, the Puy du Fou park, the Island of Yeu, the island of Noirmoutier and the Marais Poitevin marshland. The local beaches and marinas are also easy to reach by bike, adding to the sustainability principle. This campsite has been awarded the EU Ecolabel, a label of environmental excellence.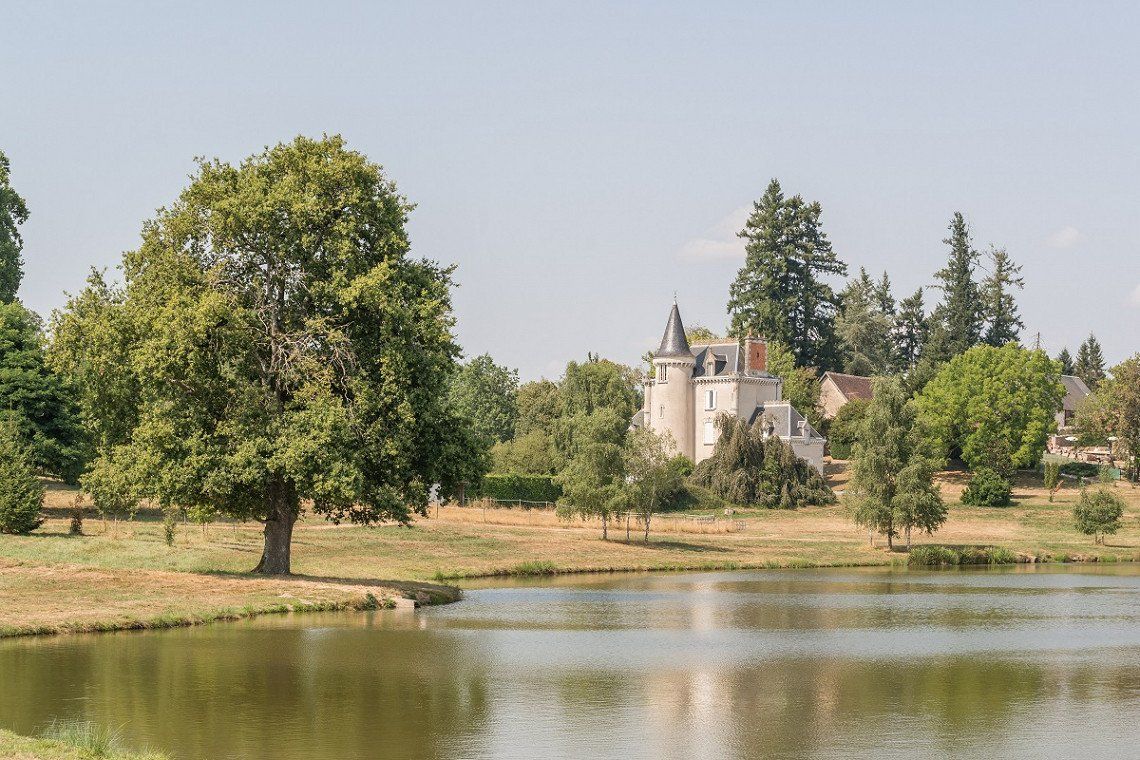 You have a magnificent view of the Château de Poinsouze from the campsite. Photo: Les Castels
Tip #5: Château de Poinsouze campsite in the heart of France
The
4-star Château de Poinsouze campsite
also boasts the EU Ecolabel. Located at the gates of the medieval town of Boussac in the Creuse, it is the ideal base for anyone who wants to spend their camping holidays in the countryside and rediscover their love of nature. This campsite sits on the estate of a 15th-century Renaissance castle, with its park consisting of trees, flowers and a lake forming an idyllic backdrop. The natural campsite offers camping pitches of up to 300 m² as well as a bathing area with a waterslide, paddling pool and a pool that merges into the neighbouring lake, which guests can use for fishing and canoeing activities. Boussac Castle and the medieval town of Montluçon are also nearby.