What do you actually know about Matera? Not much? Nor did we until we got to know the small cave town in the south of Italy – and fell in love with it immediately. Freeontour shows why Matera is worth visiting with a motorhome or caravan and why this historic city was quite rightly the European Capital of Culture in 2019.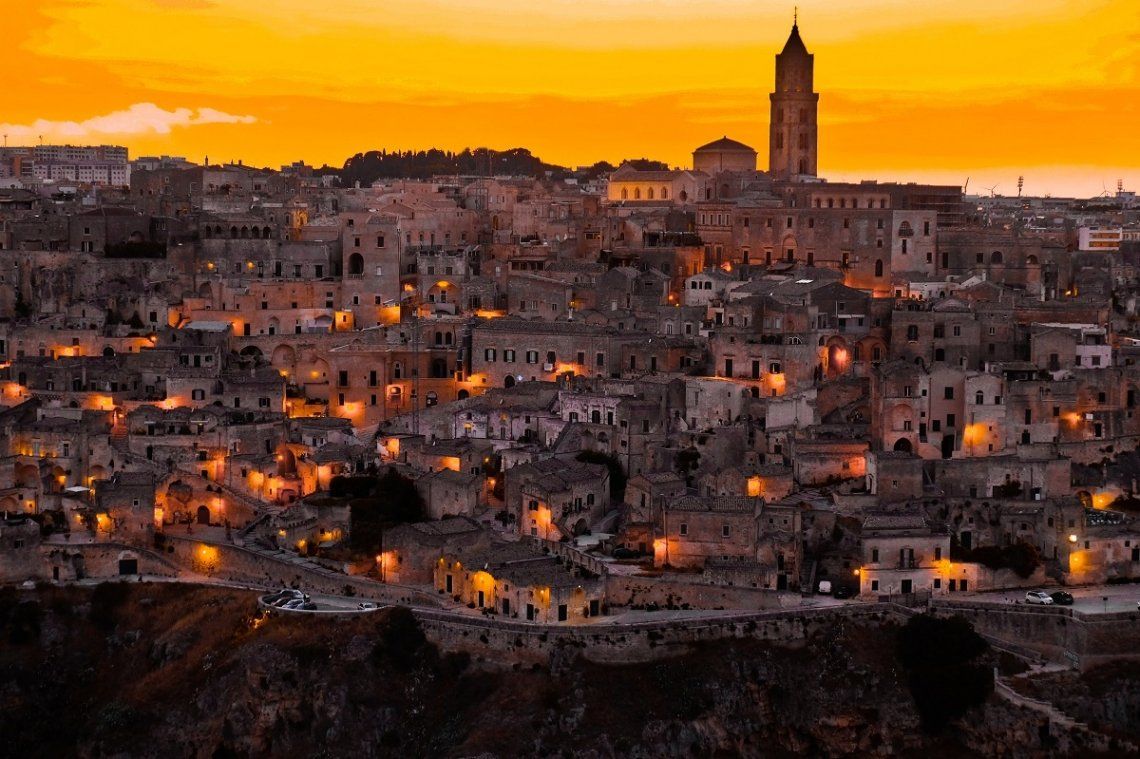 Matera lies on the karst Murge plateau above the Gravina di Matera valley. Photo: Unsplash.com
How to get to Matera by motorhome
The tranquil town of Matera has around 60,000 inhabitants and is located in southern Italy, in the Basilicata region to be exact, not far from Apulia. The nearest large town is Bari, just under 70 km northeast of Matera. It's worth making a motorhome road trip here for the beautiful route alone, which runs from north to south through large parts of Italy. How about stopping over in one of the Italian mountain villages, in Verona or at Lake Garda? If you want to savour the sights, we recommend travelling along the Adriatic coast. The route is about 840 km long from Verona and goes past cities such as Bologna, Rimini, Ancona and Bari, all the while overlooking the sea. If you want to experience the cultural delights of Italy, then take the approx. 900 km long inland route via Florence, Rome and Naples.
When is the best time for a motorhome trip to Matera?
Spring is generally a great time to travel to Matera, especially April and May. There are not too many tourists then and the mild climate is just right for exploring the town without getting too hot and sweaty. Campsites and pitches around Matera also have plenty of capacity for motorhomes and caravans in spring. In April and May, the temperature in the south of Italy is a pleasant 20 °C during the day. But it's also worth coming in autumn when you can still enjoy the thousands of years of history, the lively culinary scene and the extraordinary charm without it being overcrowded.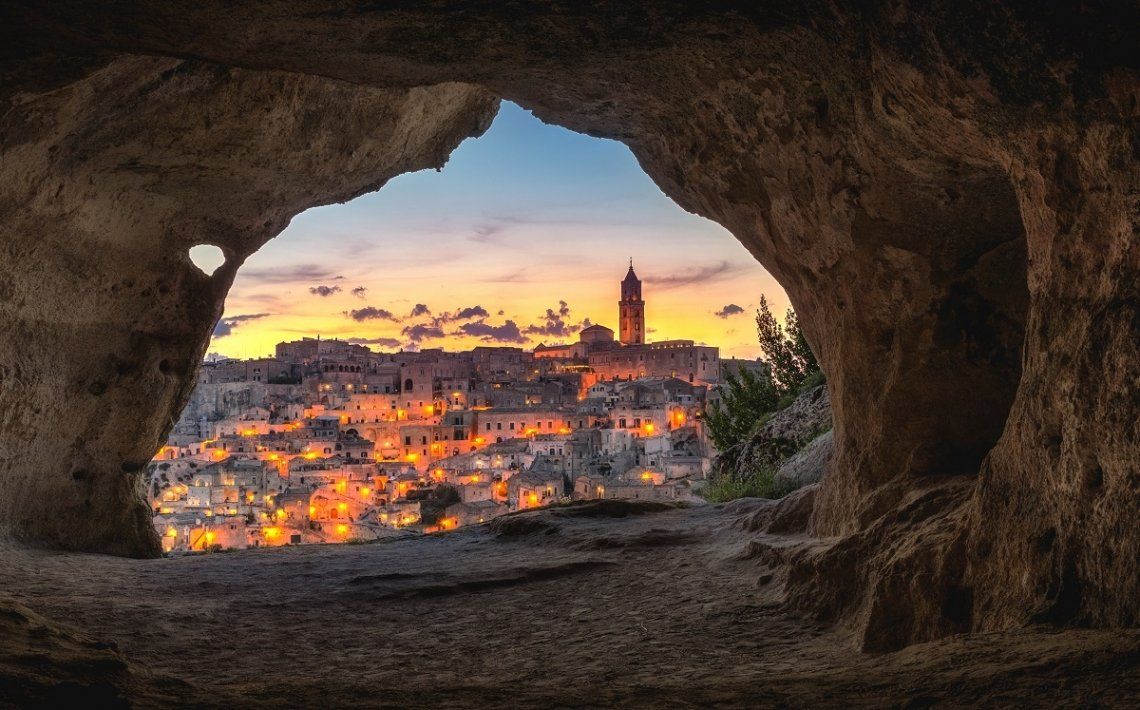 Matera has a special charm thanks to the Sassi. Photo: Unsplash.com
Matera highlight #1: The Sassi cave settlements
When you stand high up on the ridge where Matera Cathedral is and look down, you are bearing witness to a history that is more than 9,000 years old. The characteristic cave settlements embedded in the rocks – called Sassi – not only give Matera a unique flair, but are also the reason for the city's nicknames "Italy's Bethlehem" or "Italy's largest Christmas crib". It's no coincidence that Mel Gibson's "The Passion of the Christ" was filmed here. People have used the stone caves as dwellings since Palaeolithic times. The cave system was continuously expanded during ancient times and the Middle Ages. There are around 3,000 cave dwellings in Matera today and about 162 "cave churches" with a few ancient frescoes and paintings.

The Sassi have been a World Heritage Site since 1993. But the cave dwellings were not always the city's greatest pride – quite the opposite in fact. They were once considered "vergogna nazionale", a "national disgrace". Impoverished peasant families lived here with their animals in a very small space without electricity or running water. A malaria epidemic and typhoid afflicted the residents of the caves in the late 1940s. In the 1950s, the relocation of around 15,000 people was ordered and the caves slowly threatened to decay. In 1986, it was finally decided to preserve and restore the Sassi, which is why they are now in good condition and can be visited. Some caves even have museums, such as the Museum of Peasant Culture in the Sasso Barisano district where visitors can learn about the simple life of the previous cave dwellers.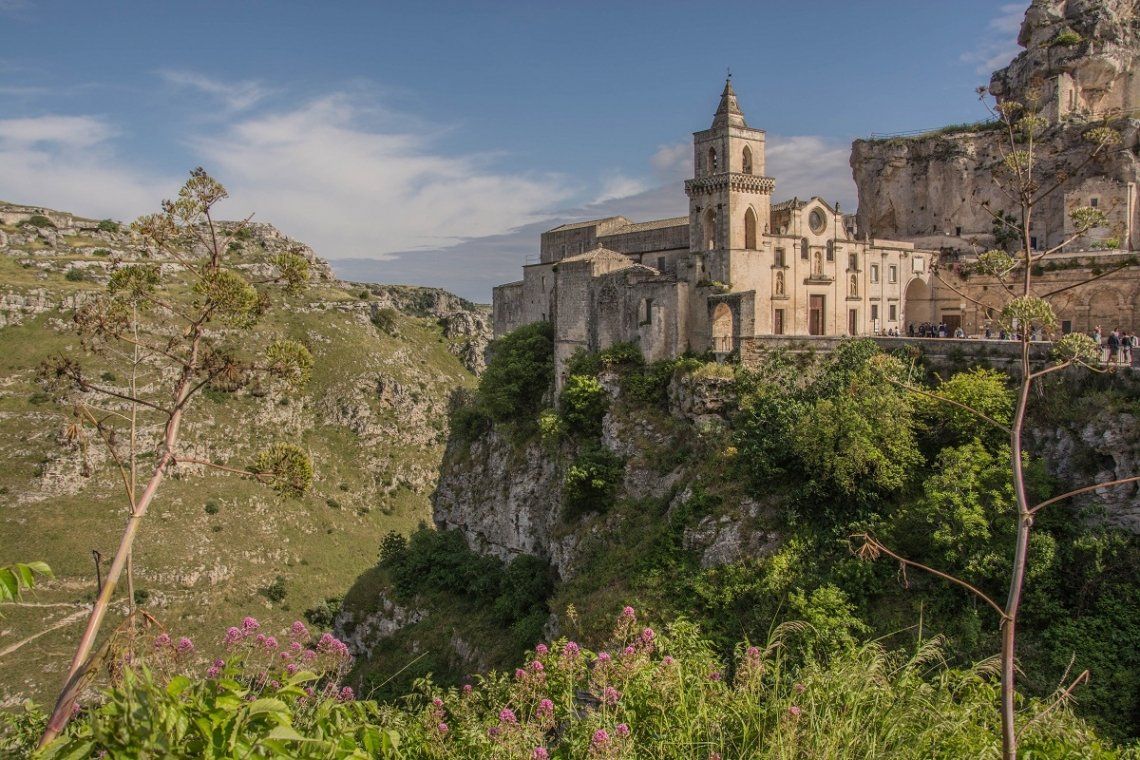 In the Sasso Caveoso, the cave structures of Via Casalnuovo, such as the rock church of San Pietro Caveoso, are almost completely preserved. Photo: Pixabay
Matera highlight #2: Cave churches
The largest and most impressive sight in Matera is the old town itself. It is basically one huge museum. You definitely need to bring good walking shoes because the best way to explore this rock town is on foot. Our tip: simply meander through the labyrinthine winding stone streets and experience the rich history of the city up close in Matera's caves. The magic of this ancient city reveals itself especially at dusk when it is bathed in warm light.

In addition to the Roman Catholic cathedral, which towers majestically over the city, the cave churches are also stunning. The ones that are most worth seeing are San Pietro Barisano, Santa Lucia alle Malve, the rock complexes Convicinio di Sant'Antonio and Madonna delle Virtù, Santa Maria Idris, San Giovanni, Santa Barbara with their impressive frescoes and lastly San Nicola dei Greci, which also houses an internationally renowned sculpture exhibition.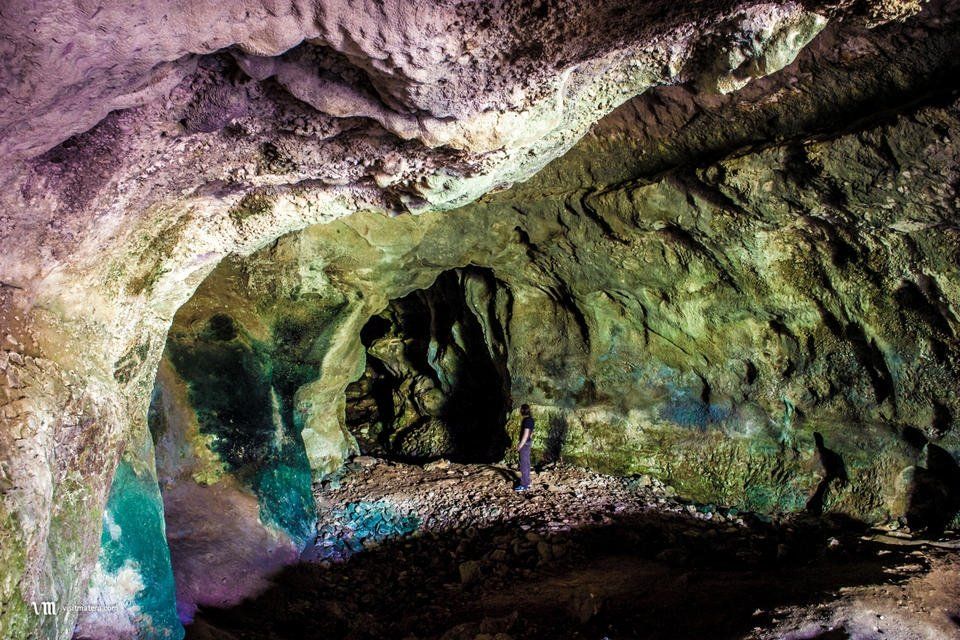 The Grotta dei Pipistrelli will captivate you with its colours that change depending on the incidence of light. Photo: visitmatera.com
Matera highlight #3: Grotta dei Pipistrelli
A cave that is not man-made but no less spectacular is the "Grotta dei Pipistrelli". The large natural grotto with radiant light and surreal formations is a great destination for a day trip. Moreover, it's home to many bats. A good way to discover Matera is by taking one of the numerous guided tours where you can learn many exciting things about the past and present of this cave city. The Matera tourist information centre can provide you with more details on the guided tours.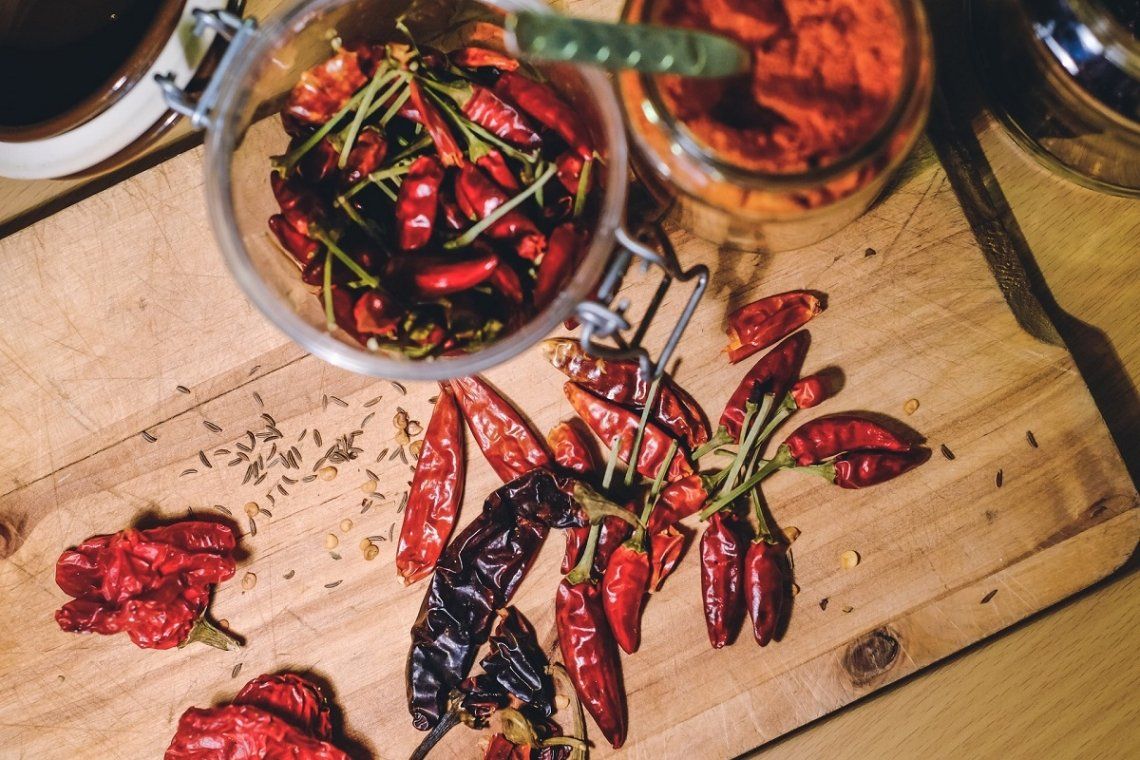 They like it spicy in Matera. Photo: Pixabay
Matera highlight #4: Culinary Matera
As is almost always the case in "Bella Italia", you will find excellent ice cream parlours, pizzerias and coffee bars in Matera, too. Moreover, you will not be disappointed if you were hoping to try some hearty local traditional fare. Probably the most famous dish from Matera is "Lucanica", a typical pork sausage from the Basilicata region. It is claimed to be the oldest "salsiccia" in Italy, also enjoyed by the Romans. The spicy "Lucanica" is seasoned with fennel seeds, peperoncino powder, salt and pepper and tastes amazing with fresh bread or in stews. Basilicata cuisine is known for its use of "peperoncini", i.e. small hot chilli peppers. The two regions of Basilicata and Calabria have been competing with each other for centuries about who has the spiciest food in Italy – and it's still undecided. One of the best known dishes is "Penne all´arrabbiata", which literally means "angry pasta". If you prefer your food less spicy, you should try the mild pepper dish "Ferretti con peperoni cruschi e mollica croccante". The many vegetable markets in Matera generally sell a wide range of different chillis and peppers as well as a large selection of fruit and vegetables.
Parking in Matera
If you want to drive into Matera with your motorhome, you will find a multi-storey car park with partially covered parking spaces for mobile homes in Via Giuseppe Saragat. However, the height is limited to 3.50 m. The parking fees are €0.50 per hour and if you want to, you can stay here for one night. The site has no camping infrastructure, but toilets that can be used.