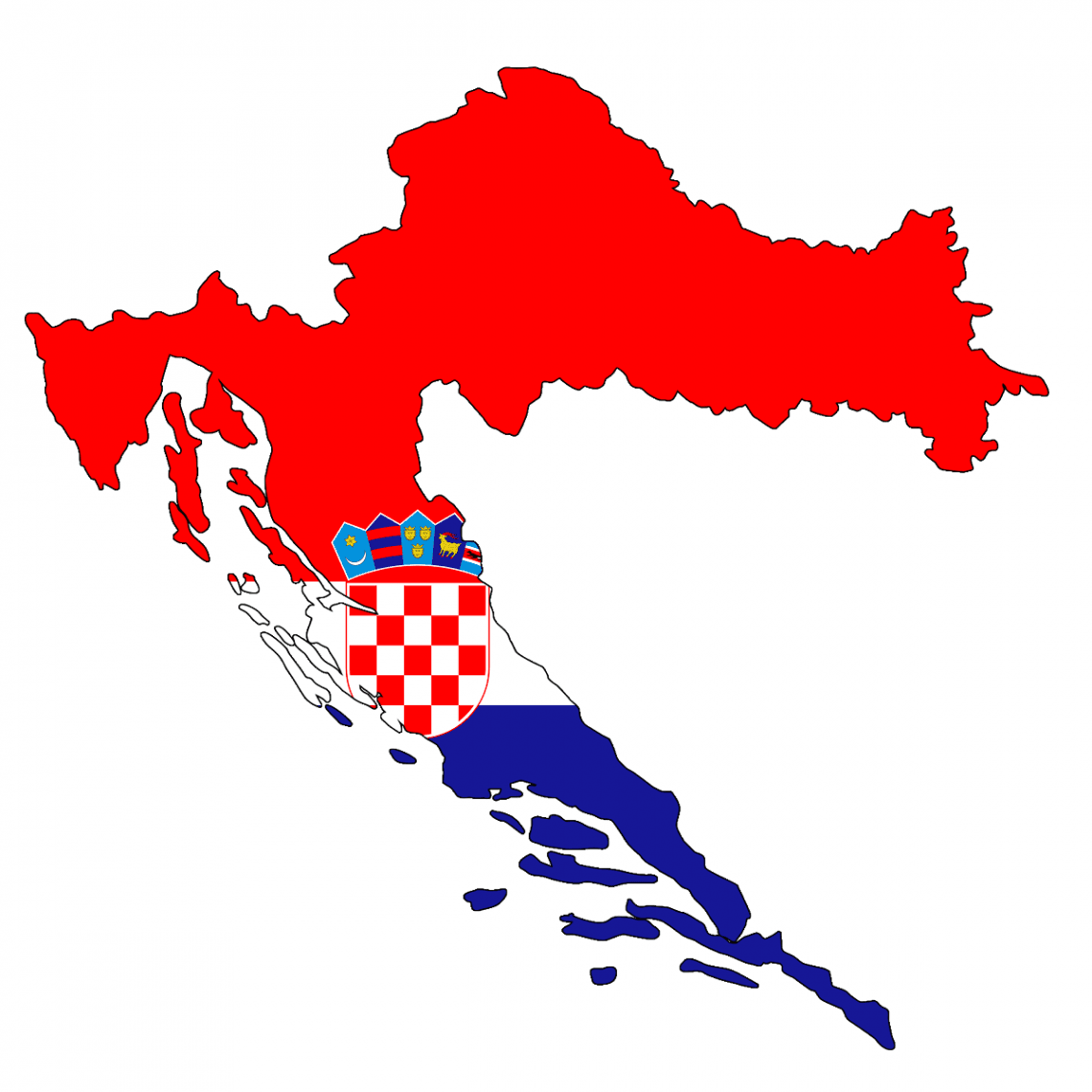 Entry into Croatia
Entry requirements for EU citizens
For a tourist stay of up to three months, a (temporary) passport or a (temporary) identity card or a child's passport is sufficient for entry into Croatia. All travelers must have an identity document with them, which must be valid for the entire duration of their stay. This also applies to children. If you take friends of your children under the age of 18 with you, they do not officially need a declaration of consent from their legal guardian. However, to avoid difficulties, it is recommended that you have such a power of attorney with you. If only one parent is accompanying their child, you should have the consent form of the other parent with you. In the case of sole custody, proof of this is also recommended.

Note: Croatia is a member of the EU and since January 2023 also a member of the Schengen Agreement. Therefore there are no longer border controls if you travel via Slovenia or Hungary to Croatia. However, border controls are still carried out regularly at the Croatian border to non-Schengen countries such as Bosnia-Herzegovina or Montenegro. If you would like to drive to Dubrovnik by vehicle without crossing the border into Bosnia-Herzegovina, you can do so via the new Pelješac Bridge, which was inaugurated at the end of July 2022.

It is also important to note that when entering Croatia from a non-EU country, no meat or dairy products may be carried. Before entering the country, you should therefore check the refrigerator of your camper.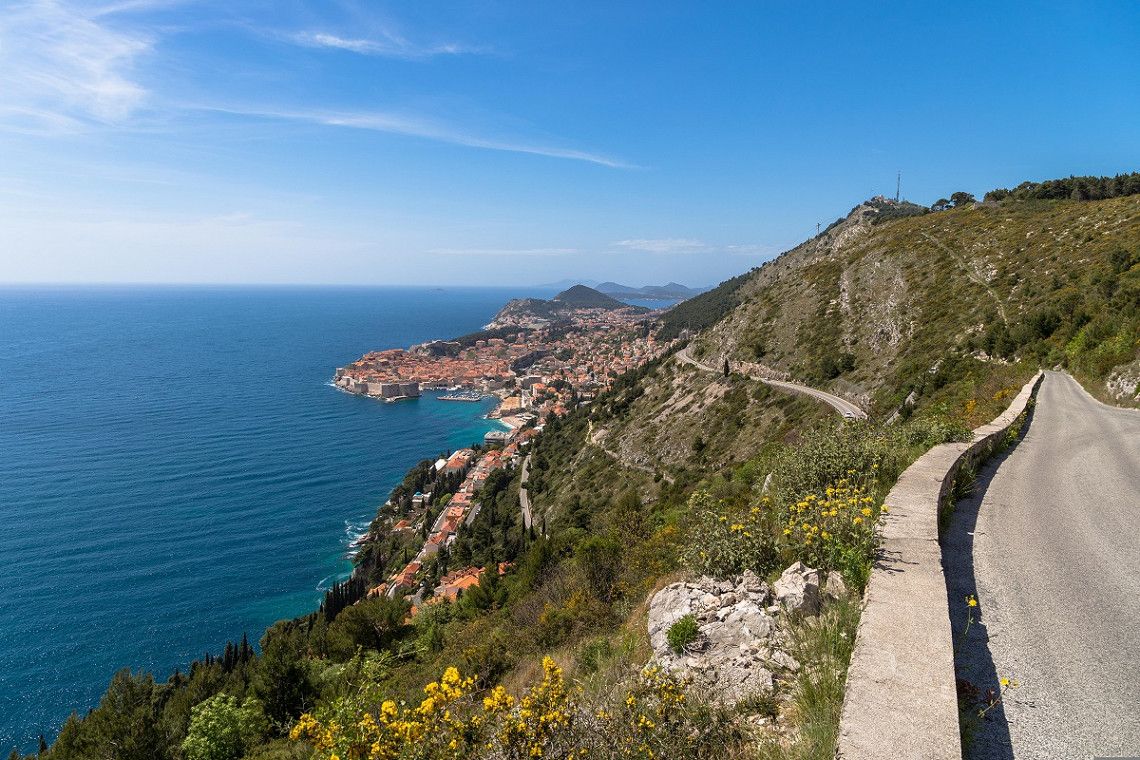 If you have the necessary identification papers with you for yourself and your pets, you can enjoy your camping holiday in Croatia without any worries. Photo: Pixabay
Entry of pets to Croatia from an EU country
Accompanying dogs and cats need an EU pet passport, among other things, with a veterinary confirmation of the rabies vaccination, which must have been at least 21 days prior to arrival in Croatia. Puppies must be at least 15 weeks old to enter the country. In addition, dogs and cats must be chipped if the animal was not marked with a tattoo before July 3rd, 2011. A maximum of five pets may be brought into Croatia per person traveling.

Entry with bull terrier-type dogs or mixed breed dogs such as Staffordshire Bull Terrier, American Staffordshire Terrier, Bull Terrier, Mini Bull Terrier is not permitted. An exception only applies if the dog is entered in a stud book approved by the International Canine Association and this proof is presented upon entry. Dogs of these breeds are generally required to wear a muzzle and a leash. All other dogs must be kept on a leash in public places, and all dogs must wear a muzzle on public transport.
Speed limits for caravans and motorhomes in Croatia
Special regulations for motorhomes and caravans
Caravan teams must have a second warning triangle for the caravan. In general, motorhomes and trailers must not be wider than 2.55 m. Motorhomes are permitted without a special permit up to a length of 12 m, caravans may be a maximum of 18.75 m long.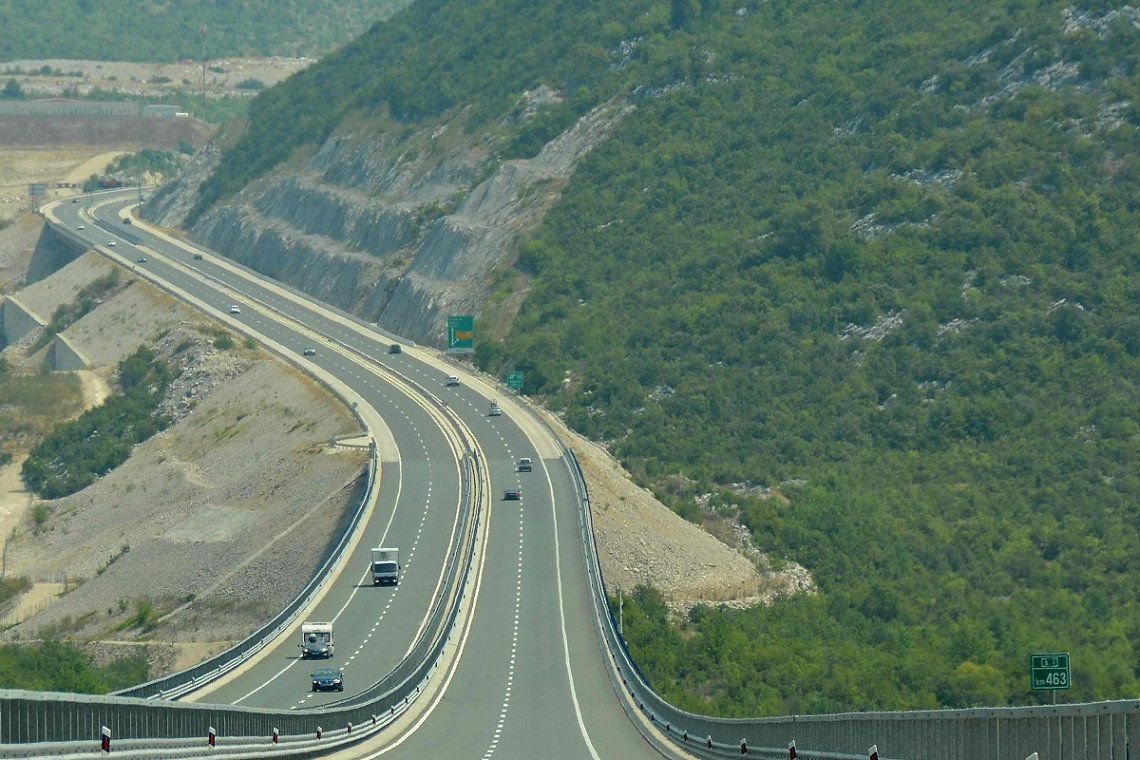 Tolls are charged on the motorways in Croatia. Photo: Pixabay
Information on tolls in Croatia
In Croatia, a toll is charged on the motorways depending on the distance driven. Since January 1st, 2023 it can only be paid in euros at the toll stations in cash or by credit card. The amount of the toll varies depending on the vehicle category. If you have a Croatian transponder for electronic toll payment on board, you can use the fast lanes at the toll stations and also save a few percent in terms of fees. Only the Croatian transponder is valid, which can be purchased at various toll stations and can be used for all vehicle categories.


Which vehicle category applies to caravans and motorhomes in Croatia?
As a rule of thumb, cars, camper vans and urban campers up to 1.90 m in height fall into category 1. Motorhomes up to 3.5 t and caravans with a towing vehicle no higher than 1.90 m belong to category 2. Motorhomes with a total weight of more than 3.5 t and caravans with a towing vehicle over 1.90 m hight belong to category 3 . A detailed description of the vehicle categories can be found here.
Petrol stations - opening hours and means of payment in Croatia
Petrol stations on international motorways and clearways and in major cities are open 24 hours. Most of the others are open from around 7:00 a.m. to 8:00 p.m., or in summer until 10:00 p.m. Payment can be made in cash in euros by credit card or EC/bank card.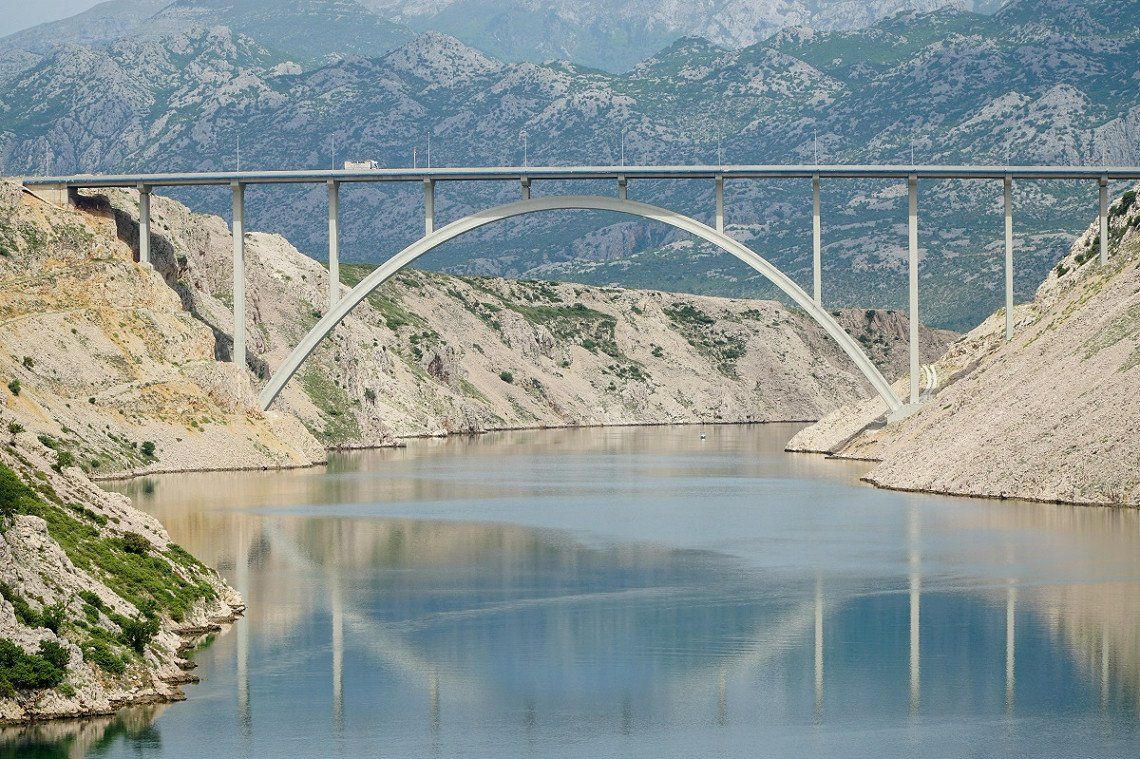 Separate rules sometimes apply to drivers under the age of 25 and heavy motorhomes. Photo: Pixabay
General traffic rules in Croatia
Driver's license and vehicle registration for holidays in Croatia: To drive a car, motorhome or caravan in Croatia, you need your national driver's license and the registration certificate part 1 (formerly the vehicle registration certificate) for the vehicle. In addition, the nationality plate must be attached to the vehicle or included in the Euro plate. This also applies to caravans. It is generally recommended to take a green insurance card with you.

Alcohol limit in Croatia: In general, 0.5 ‰ is the limit for driving a vehicle. For drivers under the age of 25 and drivers of vehicles over 3.5 t, the limit is 0 ‰.

Light requirements: Motorbikes have to be driven with headlight on all year round. Drivers of all other vehicles must switch on their dipped beam or daytime running lights between the last Sunday in October and the last Sunday in March during the winter months.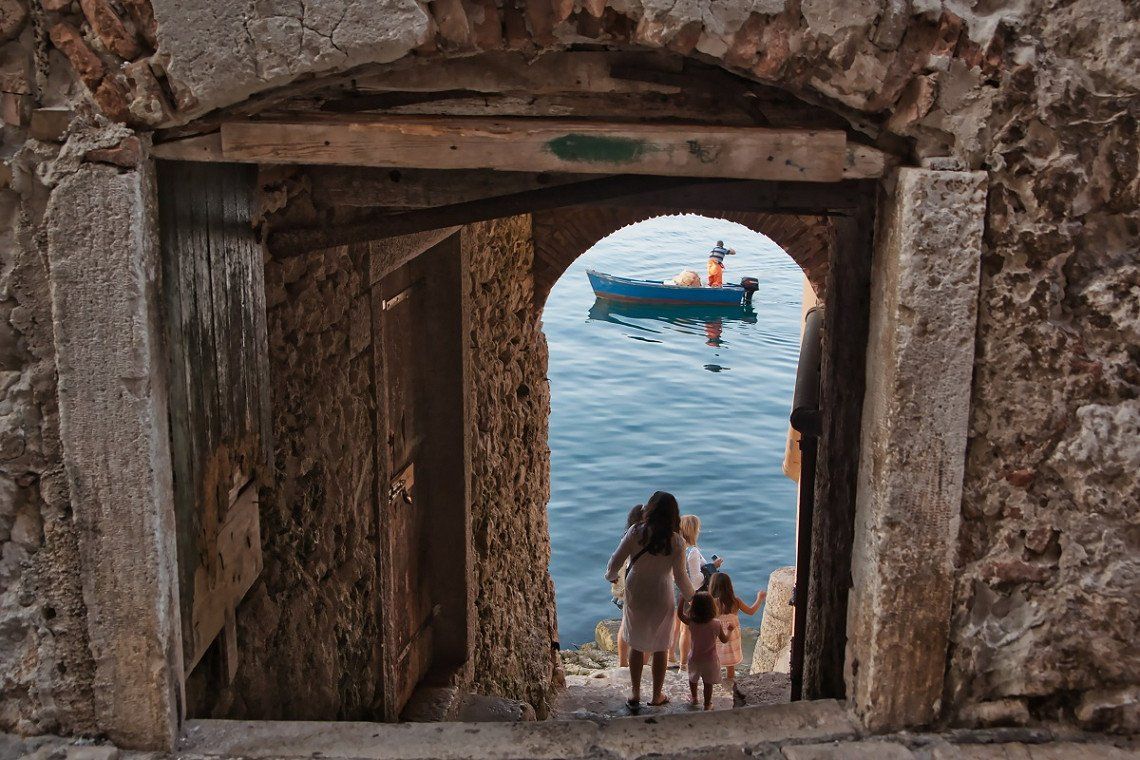 If you are traveling in Croatia with your family, you not only need child seats in the vehicle, but also the appropriate number of high-visibility vests. Photo: Pixabay
Child car seats: Children under the age of 2 may only sit in the front rear-facing seat if the airbag on their side is deactivated. Children who are less than 1.50 m require a car seat that is appropriate for the child's weight and size. From a height of 1.50 m, children can ride in the vehicle with a seat belt and a booster seat.

High-visibility vests in Croatia: In principle, at least one high-visibility vest should be in the vehicle for the driver. In the event of a breakdown or an accident outside of built-up areas, however, all passengers must leave the vehicle and wear a high-visibility vest. It is therefore advisable to carry an appropriate number of high-visibility vests with you. By the way: Every accident in Croatia must be reported to the police. After an accident with car damage, foreign vehicles may only leave the country with a police damage assessment.
Wild camping is not allowed in Croatia. But there are many campsites in a fantastic location right by the sea - like here the campsite Orsera. Photo: Pixabay
Wild camping in Croatia: In Croatia it is not permitted to spend the night outside of official campsite or pitches with your camping vehicle, neither on private property nor in public spaces on parking lots or similar. This applies to both one night as well as several nights.

Mobile phone use while driving: Whoever is behind the wheel of a vehicle may only make telephone calls with a hands-free device while driving.

Winter tyres in Croatia: Winter tyres are not in general compulsory in Croatia. Depending on the weather conditions however, they might be compulsory on some roads or sections of road in certain regions. This will be stipulated by traffic signs. This applies primarily to inland and mountainous regions where wintry road conditions can occur. In such a case, at least two winter tyres (M+S) with a minimum tread depth of 4 mm must be mounted on the drive axle. In some cases, driving with snow chains can also be stipulated. Spikes are not allowed.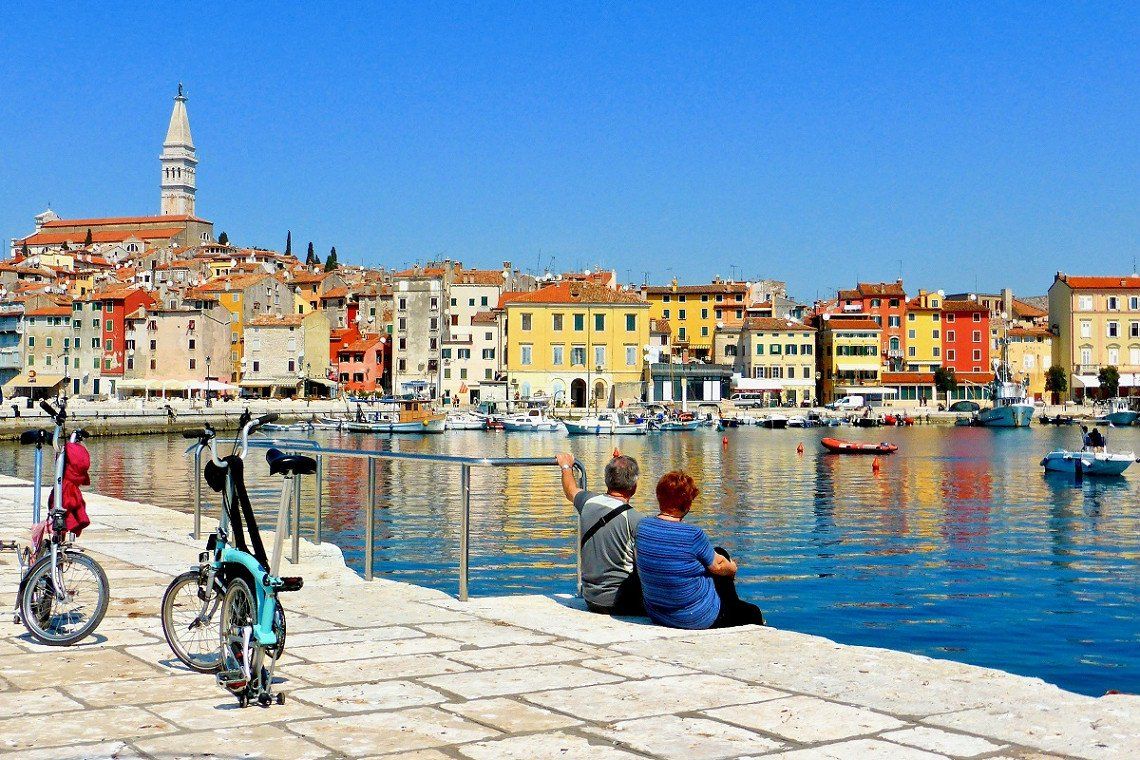 In Croatia, too, the cycle path network is constantly being expanded. Photo: Pixabay
Parking in towns and cities: Paid parking zones are marked accordingly nationwide. Payment is usually made either in cash at the machine or by SMS. Failure to comply with parking restrictions will result in a fine, a parking clamp being placed or even with the vehicle being towed away.

Cycling in Croatia: If you want to switch to your bicycle during your trip, you will benefit from a network of cycle paths that is constantly being expanded. Routes in the numerous national and nature parks, along the coast and through the mountains by mountain bike are particularly attractive. Bicycle helmets are compulsory for children and young people under the age of 16.
Important addresses and telephone numbers for holidaymakers in Croatia
European emergency number: 112
You can get help from the local police, fire brigade, an emergency doctor or an ambulance via this central emergency number, which can be reached free of charge both via landline and mobile phone without an area code.

Roadside assistance
Please check with your car insurance company or breakdown cover provider before travelling to Croatia.