Last update: January 4, 2023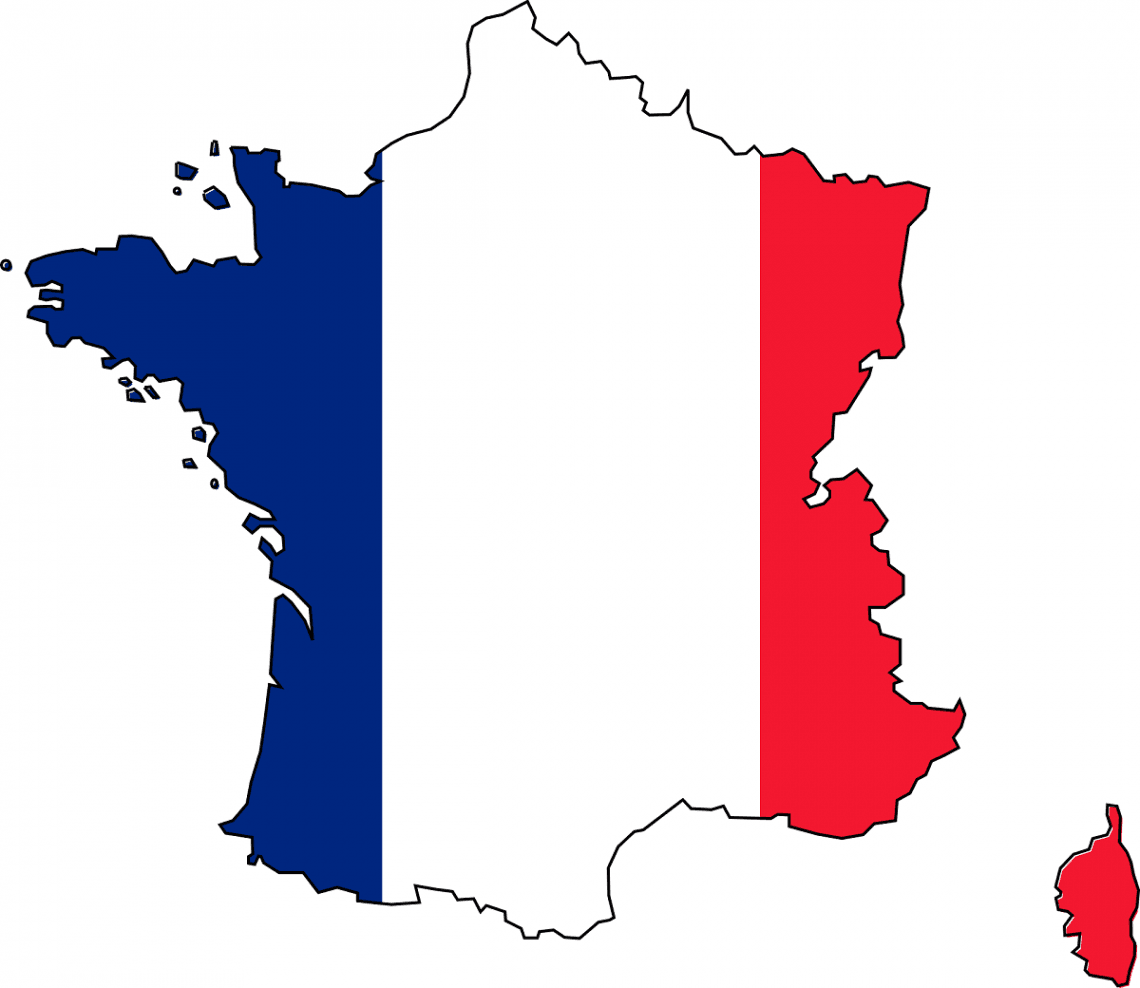 Entry into France
Entry requirements for EU citizens
For a tourist stay of up to three months, a (temporary) passport or a (temporary) identity card or a child's passport is sufficient for entry into France. The identity documents must not have expired for more than twelve months. To enter the French overseas territories, an identity document that is valid for the entire stay is required. If you take friends of your children under the age of 15 with you, they need a declaration of consent from the legal guardian. If only one parent accompanies their child, you should have the consent form of the other parent with you to be on the safe side. In the case of sole custody, proof of this is also recommended. In general, there may be random border controls.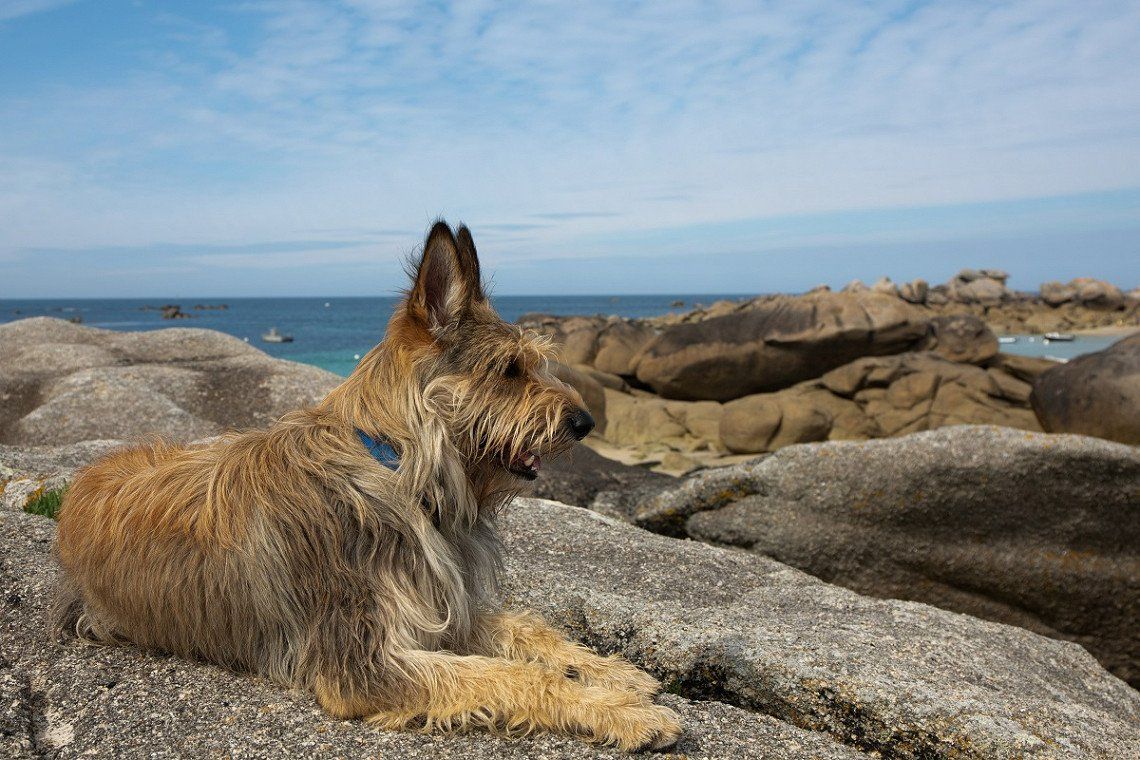 France is generally considered a very dog-friendly country. Photo: Pixabay
Entry of pets into France
Accompanying dogs and cats need an EU pet passport, among other things, with a veterinary confirmation of the rabies vaccination, that is at least 21 days old. The vaccination pass must also state when the next booster vaccination is required. The animals must have an identification by microchip if it was not identified by a tattoo before 07/03/2011. Dogs may not be younger than 15 weeks upon entry. Animals of certain dog breeds are not allowed to enter France, or only under very restrictive conditions, e.g. B. Pitbull (Staffordshire Terrier, American Staffordshire Terrier), Boerbull (Mastiff) and Tosa as well as dogs that bear a resemblance to these breeds. There are only exceptions if the animal is entered in a studbook approved by the International Canine Association. They must always wear a muzzle and be kept on a leash by an adult; They may not be taken on public transport or in public facilities. All other dogs should also wear a muzzle on public transport.
Speed limits for caravans and motorhomes in France
Please note: When it rains , the maximum speed on clearways generally is reduced to 100 km/h, and a speed limit of 110 km/h applies on motorways. These maximum speeds also generally apply to novice drivers on these roads, regardless of the weather, who have held their driving license for less than three years.
Special regulations for motorhomes and caravans
In general, motorhomes and trailers must not be wider than 2.55 m. Motorhomes are permitted without a special permit up to a length of 12 m, caravans may be a maximum of 18 m long. Motorhomes over 3.5 t GVW must have special stickers on both sides and on the rear to warn of the danger of the blind spot. The obligation to label also applies to car-caravan-combinations if either the towing vehicle or the trailer has a gross vehicle weight of more than 3.5 t. If the towing vehicle and caravan are individually calculated under 3.5 t, the labeling is not mandatory.
Toll station in France. Photo: Pixabay
Information on tolls in France
Tolls are levied on most motorways in France, the only exceptions being certain urban motorways and some sections and feeder routes. The fees are calculated according to the distance traveled and vehicle category. They are paid at toll stations to employees or machines either in cash, by credit card or, for certain vehicle categories, using a toll transponder (Télépéage). Individual bridges and tunnels in France are also subject to tolls. There are now several different providers of toll boxes for France. Cars, caravans and motorhomes up to 3.5 t and a maximum height of three meters can, for example, use the toll transponder from Freeontour's partner Bip & Go , which can also be used for Spain, Italy and Portugal. 

Overview of the toll classes in France:
Crit'Air vignette: environmental zones in France
More and more cities and regions in France have set up environmental zones in recent years or are planning to do so. These include, for example, the city of Paris and, since 2022, Strasbourg, which represent an environmental zone all year round. Other cities such as Lyon, Grenoble, Lille, Toulouse, Marseille and Rennes are classified as environmental zones depending on the level of fine dust pollution. Driving a motor vehicle is only permitted here if the vehicle is marked with an environmental sticker, the so-called Crit'Air vignette. This also applies to foreign vehicles.

Vehicle owners can order the Crit'Air vignette online via the French Ministry of the Environment for EUR 4.61 (as of January 4, 2023) - shipping is included in the price. The delivery time for the sticker, which is valid indefinitely, is up to 14 days. If the vignette has not arrived before departure, you should take the printout of the order confirmation or the invoice and a copy of the sticker with you on your trip as proof of purchase.
Petrol stations: opening times and payment methods in France
Petrol stations on the motorways are open all the time. Payment can be made in cash, by credit or EC/bank card. At many other petrol stations, you can get fuel from automatic fuel dispensers outside of opening hours. Attention: only credit cards whose PIN is stored on the chip are accepted.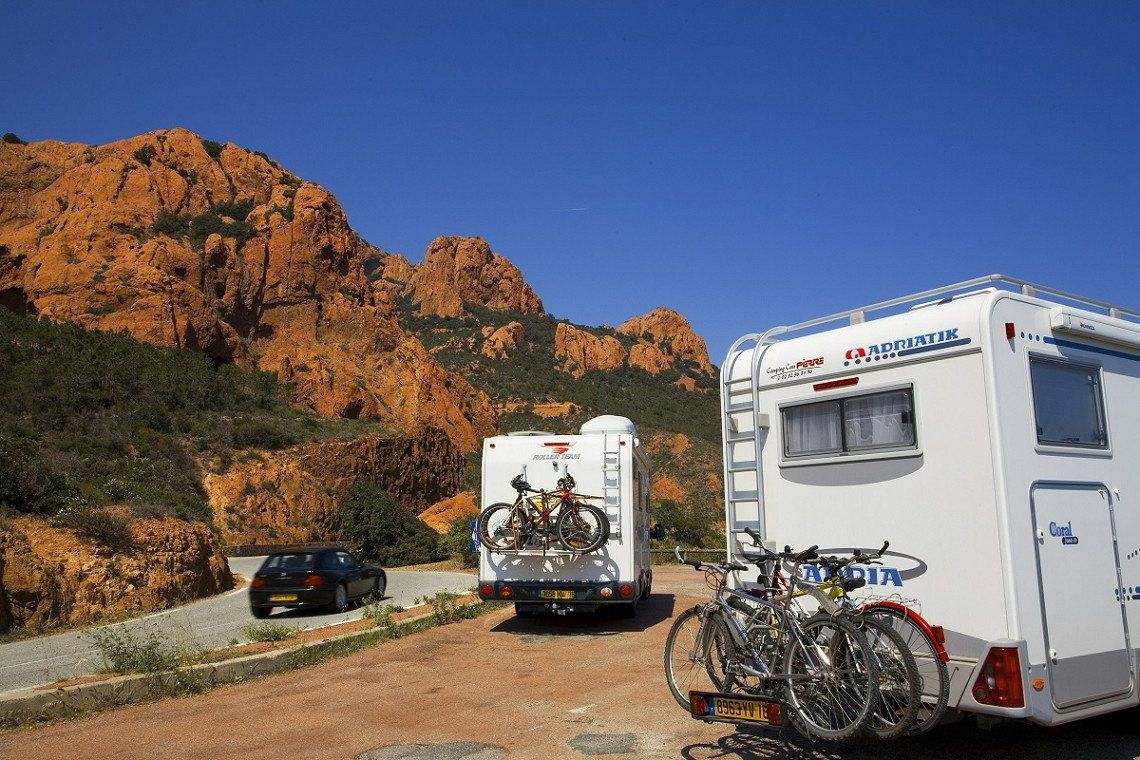 Stricter rules apply to foreign novice drivers in France. Photo: Atout France / Michel Angot
General traffic rules in France
Driver's license and vehicle registration for holidays in France: To drive a car, motorhome or caravan in France, you need your EU driver's license and the registration certificate part 1 (formerly the vehicle registration certificate) for the vehicle. The national license plate number is sufficient as proof of insurance. The nationality plate must either be attached to the vehicle or included in the Euro plate.

Labeling requirement for novice drivers: Anyone who has held their driving license for less than three years must label their vehicle with a sticker for novice drivers. The sticker features a red A in a white circle.

Alcohol limit in France: In general, 0.5 ‰ is the limit for driving a vehicle. For foreign novice drivers, 0.2 ‰ applies in the first three years of holding a driver's licence. In France, a breathalyser test set is generally required in the vehicle; it can be purchased in pharmacies or at motorway service stations. However, foreign vehicles are usually no longer fined if they do not have a test set.

Light requirements: In France it is not compulsory to drive with headlights on during the day - but it is recommended. Both dipped beam and daytime running lights are accepted.
Anyone who leaves their vehicle outside of built-up areas because of an accident or breakdown must wear a high-visibility vest. Photo: Pixabay
Child seats in the vehicle: Children under the age of 10 may only sit in the front seat in a rear-facing child seat if the vehicle has no rear seats or if all the seats in the rear are already occupied by children under the age of 10. The airbag must be deactivated on this side. In general, children under the age of ten are only allowed to ride in a child seat that corresponds to their weight and height.

High-visibility vests in France: In principle, at least one high-visibility vest should be in the vehicle for the person driving. In the event of a breakdown or an accident outside of built-up areas, however, all occupants must leave the vehicle and wear a high-visibility vest. It is therefore advisable to carry an appropriate number of high-visibility vests with you. Incidentally, cyclists must also wear a high-visibility vest outside built-up areas at night or when visibility is poor.

Marking of protruding cargo: Cargo must never protrude to the front. To the rear, a maximum of three meters over the edge of the vehicle without touching the ground is permitted. With a protruding length of more than one meter you need a reflective device and at night an additional red light.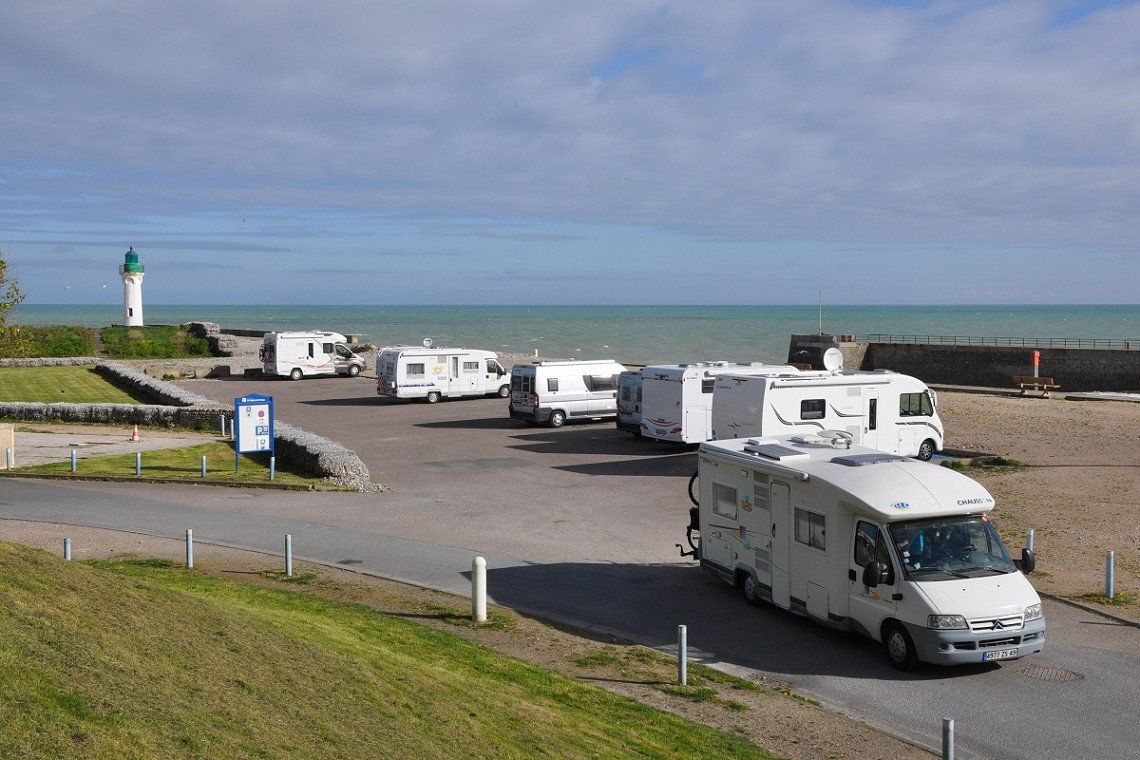 France offers a large number of motorhome parks - also in beautiful locations like here in Normandy near St Valery-en-Caux. Photo: Pixabay
Free camping / wild camping in France: Contrary to popular belief, it is not permitted in France to spend the night with a camper on roads, in parking lots or on private property without permission. This applies to both one night only and several nights. On private property, of course, the permission of the property owner is also required. In some regions, such as Corsica, wild camping is now subject to high fines. In return, France offers a very good infrastructure of campsites as well as larger and smaller pitches for motorhomes.

Mobile phone use while driving: Anyone driving a vehicle in France may only make telephone calls with a hands-free device with external loudspeakers while driving. Headphones, earplugs, headsets and other aids are not permitted.

Winter tyres in France: In France, there is no nationwide general obligation to have winter tyres, but depending on the weather, they can be mandatory at short notice for individual routes and regions and will be communicated by means of traffic signs. The minimum tread depth in these cases is 3.5 mm. The same applies to the use of snow chains, which must be fitted to the drive axle wheels. The maximum permissible speed with snow chains is 50 km/h. In the mountain regions of the Alps, Pyrenees and Vosges, the Jura and Central massifs and in the mountains of Corsica, winter tyres have been compulsory from November 1st to March 31st of the following year since the end of 2021.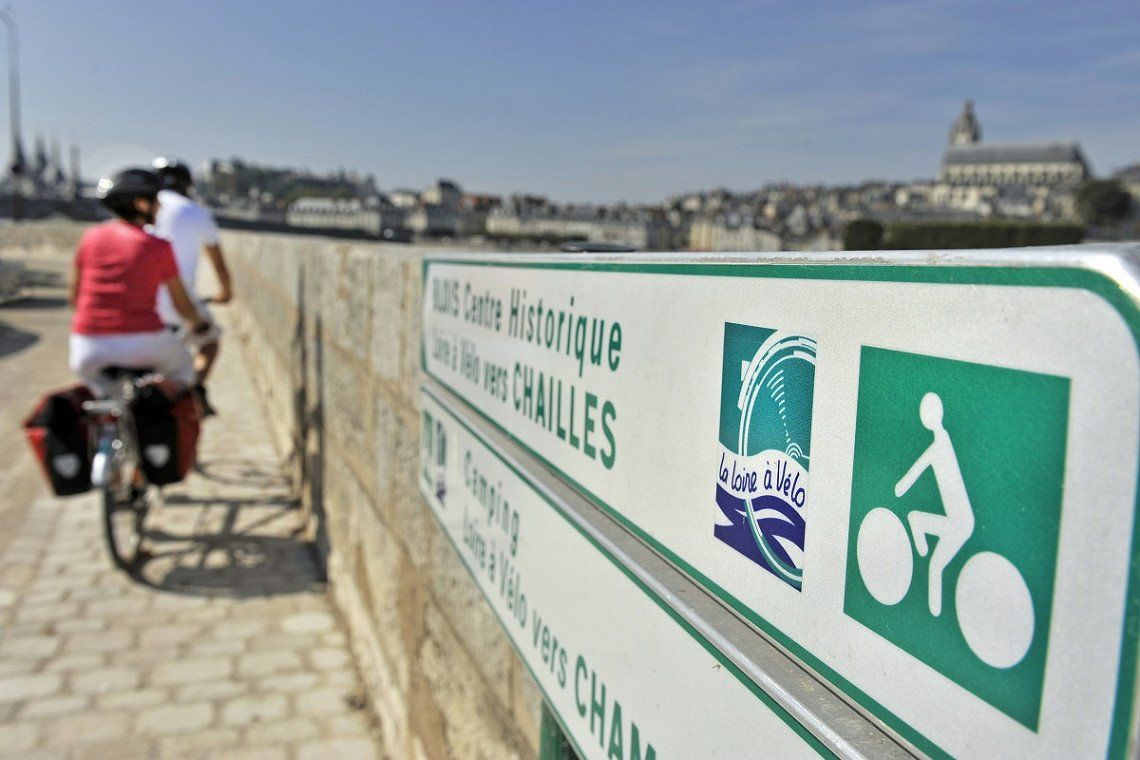 France offers a very good infrastructure of cycle paths - like here near Blois on the Loire. Photo: Atout France / Joºl Damase
Parking in towns and cities: Official parking areas are usually marked in blue in French towns. Depending on the signage, a parking disc or ticket is required. A broken yellow line at the edge of the road means no parking, a solid yellow line stands for a stopping and parking ban. It is not permitted to stop or park in tunnels, underpasses or under bridges. Failure to comply with parking restrictions will result in a fine, a parking clamp being placed or towed away.

Cycling in France: It is not surprising that the home of the Tour de France has a heart for cyclists and offers a very good infrastructure of long-distance cycle paths and tourist cycle paths. But even in France, cyclists have to follow a few rules. E.g., it is important to know that helmets are compulsory for children up to the age of twelve - even if they are only riding in a child seat. Young people over the age of 14 are also no longer allowed to ride as a passenger on the bike. At night and when visibility is poor, cyclists outside of built-up areas must also wear a high-visibility vest. In addition, when cycling, the mobile phone on the ear or headphones are taboo.
Important addresses and telephone numbers for holidaymakers in France
European emergency number: 112
You can get help from the local police, fire brigade, an emergency doctor or an ambulance via this central emergency number, which can be reached free of charge both via landline and mobile phone without an area code.

Roadside assistance:
Please check with your car insurance company or breakdown cover provider before travelling to France.