Last update: January 24, 2023 
Entry into Finland
Entry requirements for EU citizens: when visiting Finland as tourists, EU citizens need a (temporary) passport, a (temporary) ID card or a child passport. The documents must be valid for the entire travel period. 
Entry requirements for British citizens: when visiting as tourists, British citizens need a (child) passport that has at least three months of validity after you plan to leave and is not older than ten years when entering the country. You will not need a visa if you stay up to 90 days every 180-day period. Visits to Schengen countries within the previous 180 days before you travel count towards your 90 days. Stays of more than 90 days will require a visa.

Entry requirements for children: minors (under 18 years of age) travelling with you, e.g. friends of your children, should carry a valid ID card/passport and a declaration of consent from their parents or legal guardian, which should also state the period of travel.

Finland has not yet had a tapeworm infestation, so there are strict rules for the entry of dogs. Photo: Pixabay
Entry requirements for pets: the EU regulations apply to the entry of pets such as dogs or cats – but with additional stipulations: the pet must be at least three months old. You must have a pet passport (or an Animal Health Certificate (AHC) if travelling from Great Britain) and the animal must have identification (a readable tattoo before 3rd July 2011) or a microchip. It must also have a valid rabies vaccination that is at least 21 days old. You can easily take up to five animals with you to Finland. If you exceed this number, you will need to observe the regulations for commercial importation.

Since Finland is one of the very few tapeworm-free countries in Europe, there are still very strict rules: dogs must be treated against tapeworm 24 to 120 hours before entering Finland. This must be noted in the pet passport or AHC by a vet, preferably with the date and time of the treatment. 

Please note: if you are entering the country directly from a country that is also tapeworm-free, e.g. Norway, then your dogs do not have to be treated again against tapeworm.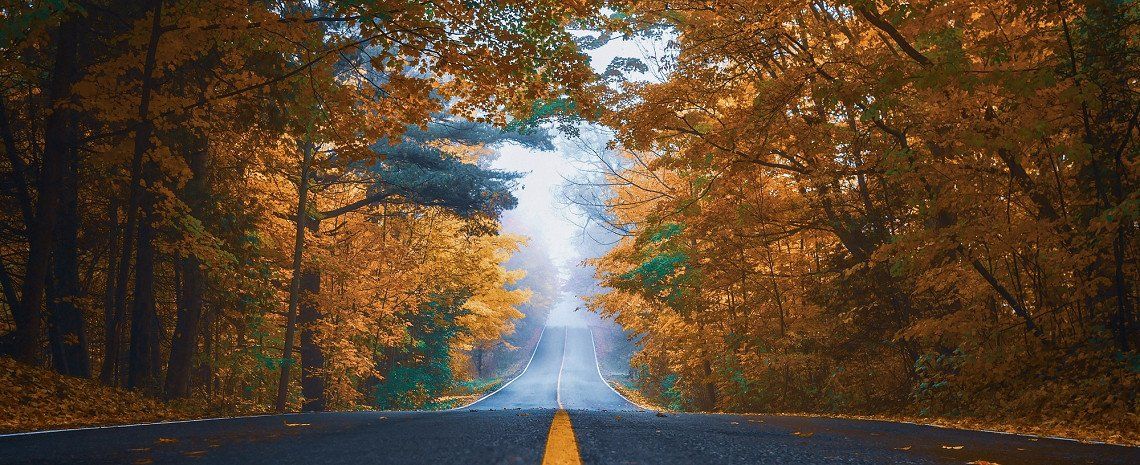 Headlights are compulsory in Finland all year round. Photo: Pixabay
Travel advice during the COVID-19 pandemic
Please find out what the current restrictions and entry requirements are before you travel.

The most important traffic rules for motorhomes and caravans in Finland
Speed limits on Finnish roads for cars, campervans and motorhomes
* Only motorhomes that have manufacturer approval for 100 km/h are allowed to drive 100 km/h.  
** Car/caravan combinations with a light caravan up to 750 kg are allowed to be driven at 100 km/h.

Speeding fines: speeding violations in Finland can result in high fines. If you exceed the speed limit by 20 km/h, you will have to pay a fine of €200; by 50 km/h, you will be facing a fine of at least 14 days, based on the driver's income.

The following also applies to caravans: vehicles towing a caravan must have a rear-view mirror on both sides.

It's not only worth visiting Finland for nature – campers should also plan several days in Helsinki. Photo: Pixabay
Gas bottle exchange
It is prohibited to fill up foreign gas cylinders in Finland. However, should it be necessary, you can rent gas bottles, e.g. the national AGA rental gas bottles, BP lightweight gas bottles or gas cylinders from Tehokaasu.
Toll roads in Finland
Road use in Finland is free of charge at all times – there are no tolls. Even ferries, which cover short distances inland and are called Lossi in Finnish, are toll-free as they are considered part of the road network.
Petrol stations in Finland: opening times and payment methods
Most Finnish petrol stations are open from around 7 am to 9 pm, often earlier on Sundays. Some motorway service stations also offer a 24-hour service and there are automated petrol pumps in many places. There are fewer petrol stations in northern Finland and in rural areas, so you should fill up well in advance. You can pay by credit card or cash, sometimes the Maestro card is also accepted. When paying in cash, you need to know that 1 or 2 cent coins are not in circulation or accepted in Finland. Prices will be rounded up or down to the nearest 5 cents. This rule does not apply to card payments.

Incidentally, the Finns are in the habit of not paying straight after filling up – instead, they park their vehicle away from the pump to make room for the next customer and then they go inside the petrol station to pay.

Please note that foreign gas bottles cannot be exchanged at Finnish petrol stations.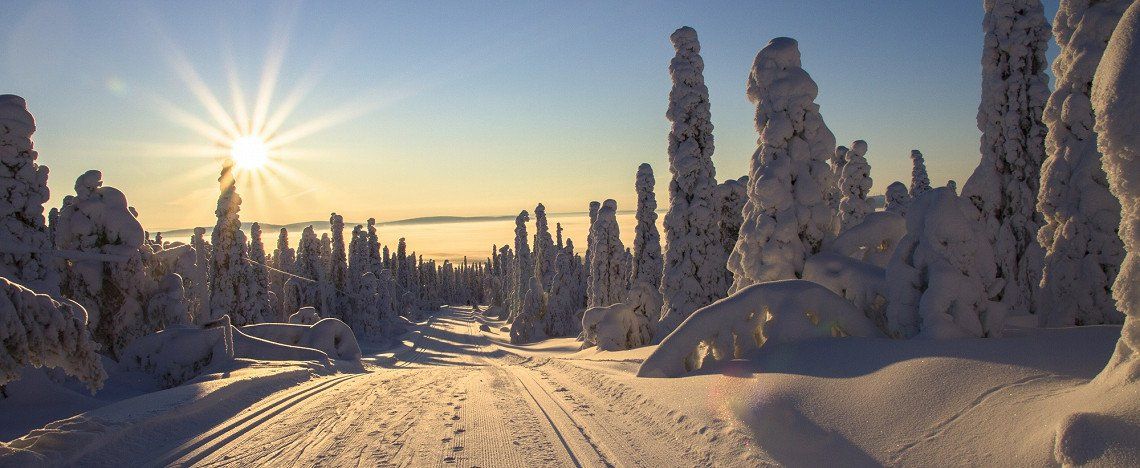 Road salt is not used on Finnish roads in winter, therefore winter tyres are a must. Photo: Pixabay
General traffic rules in Finland
Alcohol limit in Finland:
The permitted alcohol limit is 0.5%. Violations are very expensive and you will have to pay a daily fine: if your blood alcohol level is higher, but not over 1.2%, you could receive up to 120 days and a driving ban, but you risk imprisonment if it measures more than 1.2%.

Mobile phone use in vehicles:
You may only use a mobile phone in a vehicle with a hands-free device while driving.

Light requirements:
In Finland it is illegal to drive without your headlights on, regardless of the time of year or day. So, always switch on your dipped beam or daytime running lights depending on the light and weather conditions.

Winter tyres:
Winter tyres are compulsory in Finland between 1st December and the end of February for all motor vehicles up to and over 3.5 t. This obligation also applies to trailers with brakes. Outside this period, winter tyres are compulsory on a situational basis, depending on the road conditions. In the northern Finnish region of Lapland, winter tyres are compulsory from mid-October to the end of April. The minimum tread depth is generally 3 mm, but at least 5 mm is recommended. This also applies to all-season tyres marked with the snowflake symbol or the M+S symbol. Snow chains are not common in Finland, but can be fitted to winter tyres if necessary. Studded tyres may be driven in Finland between 1 November and the first Monday after Easter. 

High-visibility vest requirement:
High-visibility vests are not mandatory in Finland. Nevertheless, every person that has to leave the vehicle after an accident or breakdown has to wear a high-vis vest. Therefore, it is strongly recommended to have enough safety vests with you in the vehicle. Incidentally, pedestrians also have to wear reflective clothing or high-visibility vests when not in a built-up area.
Caution, deer crossing:
Pay attention to the deer crossing warning signs! Reindeer and elk often cross the roads at dusk, so you need to be extra vigilant, especially in rural areas. This also applies even more so to the months of May, June, October and November. If you are involved in a wildlife accident, notify the police immediately (112).

Deer crossings are commonplace on Finnish roads – always heed the warning signs. Photo: Pixabay
Important addresses and telephone numbers for holidaymakers in Finland
European emergency number: 112
Ring this central emergency number to get help from the local police, fire brigade, emergency doctor or ambulance. Calls are free from a landline and mobile phone, no area code is needed.

Roadside assistance:
Please check with your car insurance company or breakdown cover provider before travelling to Finland.