Normandy "In the Footsteps of the Impressionists"

---
Route info
12 Days
18.09.2023 - 29.09.2023
---
Travelogue
Sauterstraße, Neustadt an der Weinstraße, Rhineland-Palatinate, Germany
---
18.09.2023 Fahrt nach Le Treport
---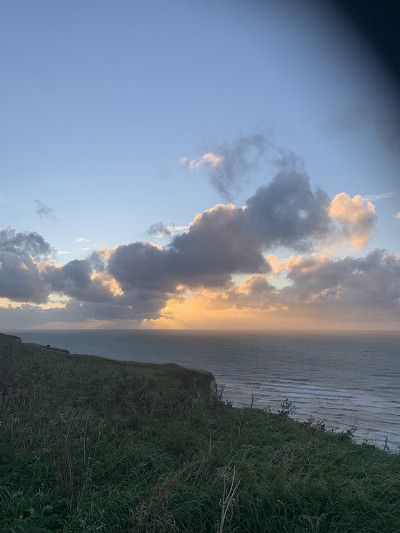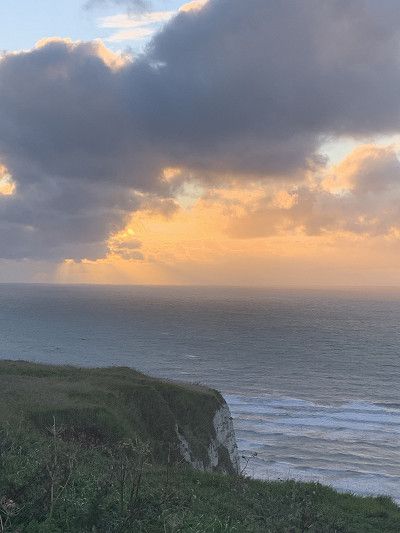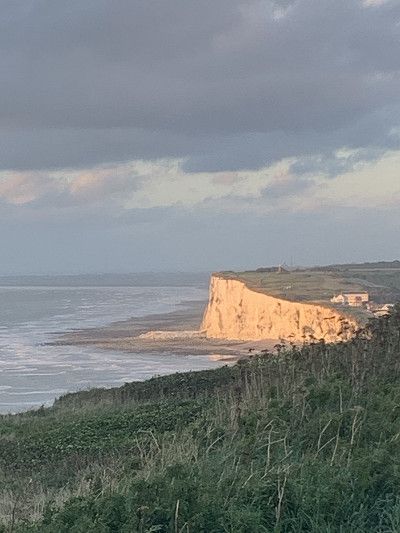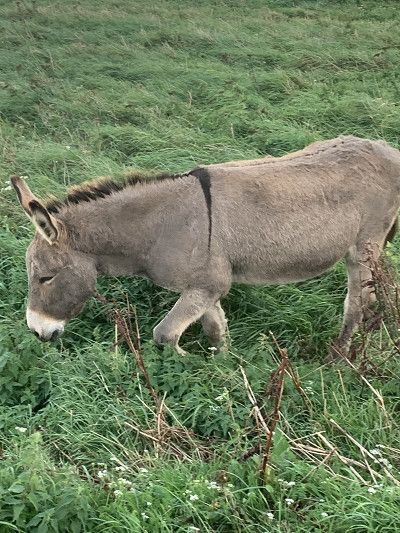 ---
Seine-Maritime, Normandie, Frankreich
---
Honfleur - die Wiege des Impressionismus
---
---
Route
Mein Standort
Send2Car (Zenec)

49° 21' 6.3" N 8° 7' 22.5" E
Sauterstraße, Neustadt an der Weinstraße, Rhineland-Palatinate, Germany
Show on map
Die Vorbereitungen laufen auf Hochtouren. Im Lauf der Woche müsste sich der Vermieter Schneider Caravaning in Heidelberg melden, wegen dem genauen Zeitpunkt der Übergabe des WoMos.
Der Übergabetermin steht. Am Samstag um 13:00 ist es soweit. Natürlich hat sich nicht der Vermieter gemeldet, meine Frau hat angerufen.
Es ist Freitag morgen und wir sind fleißig am Vorrichten der wichtigen Dinge, die wir mitnehmen wollen. Gerade haben wir erfahren, dass man in Frankreich eine Umweltplakette braucht. Sobald wir am Samstag die Fahrzeugpapiere haben wird diese bantragt. Es reicht, die Mailbestätigung auszudrucken und mitzuführen. Großen Dank an die Facebookgruppe "Normandie und Opalküste" für die Information. 
Samstag um 13:00 war es soweit. Die übernahme des Wohnmobils fand statt. Ein Knaus VanTi Plus 650 MEG- LC+ auf Basis eines VW Crafters mit super Ausstattung ist nun bis zum 30.09. unser fahrbares Heim. Leider hat er auch ein paar Mängel. Ein defektes Rollo am Fahrerfenster, ein gewöhnungsbedürftiger Handbremshebel und eine leuchtende Motorkontrollleuchte. Letzteres, wurde uns gesagt, sei nicht schlimm, weil das schon seit Monaten so ist. Mal gespannt. Das Positive ist aber, dass er schon eine Plakette an der Fontscheibe hat. Jetzt noch bis Sonntag abend arbeiten. Montag in aller Frühe geht es los Richtung Normandie.
View travel report
18.09.2023 Fahrt nach Le Treport
In aller Frühe um 04:30 starten wir den VW Crafter um 14:30 sind wir auf den Klippen von Le Treport und finden noch 5 Stellplätze vor, von denen wir einen ergattern. 
View travel report
Aire de Services Camping-cars du Funiculaire
Send2Car (Zenec)

50° 3' 29" N 1° 21' 49" E
Route Touristique, 76470, Le Tréport, France
View travel report
Show on map
Am zweiten Tag unserer Normandiereise geht es nach Fecamp. Eine wahrlich kurze Strecke über Dieppe. Unterwegs wird wieder ein Supermarkt heimgesucht.
In Dieppe konnten wir an der Promende das Wohnmobil abstellen. Sogar ganz kostenfrei.
Ein schöner Spaziergang an der Promenade folgte.
Weiter nach Fecamp. Heute wollen wir auf dém Campinplatz Reneville übernachten. Es waren noch Plätze frei. Später liefen wir in die Stadt hinunter. Eigentlich war ein Besuch im Musee de Pecherie vorgesehen, das hatte aber Dienstags zu. Also schleppten wir uns weiter durch die Stadt und kamen durch Zufall am Palais Benedictine vorbei, natürlich nicht ohne davon zu probieren. Lecker.
View travel report
Nach 11 Stunden Dauerregen war es ab 07:00 in der Frühe wieder trocken. Tatsächlich wurden wir um 08:30 vom hupenden Bäcker geweckt. 
Zuerst fuhren wir zum 10 km entfernen Supermarché um unsere Vorräte aufzufrischen.
Dann gleich wieder zurück zum Stellplatz. Von dort aus in die Stadt, zum Strand, den Blick auf die Klippen geniessen auf den Spuren Monets. Wieder zurück im WoMo gab es leckere Fischsuppe. 
View travel report
Honfleur - die Wiege des Impressionismus
Die Altstadt von Honfleur ist seit der Zeit der Impressionisten unverändert geblieben. Vom Stellplatz aus sind es nur wenige Minuten zu Fuß. Ein schöner Spaziergang durch das Städtchen auf den Spuren von Boudin, Monet und Satie folgt. Atemberaubend schön die alten Häuser aus der damaligen Zeit.
View travel report
Camping Municipal De Saint Jean Le Thomas
Send2Car (Zenec)

48° 43' 25.3" N 1° 31' 26" W
50530, St Jean Le Thomas, Frankreich
Show on map
Giverny
Send2Car (Zenec)

49° 4' 35.1" N 1° 31' 35.6" E
Rue des Grands Jardins, Giverny, Eure, Normandie, Frankreich
Show on map
---
Travelogue
Sauterstraße, Neustadt an der Weinstraße, Rhineland-Palatinate, Germany
---
18.09.2023 Fahrt nach Le Treport
---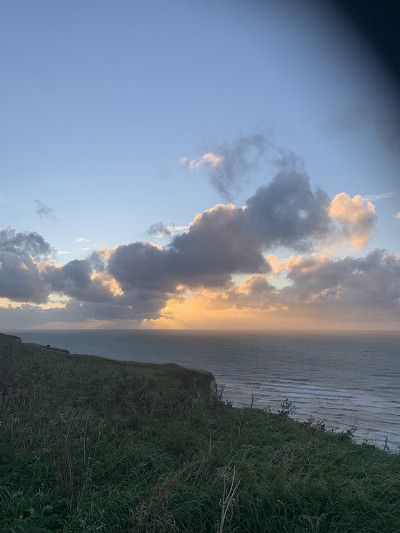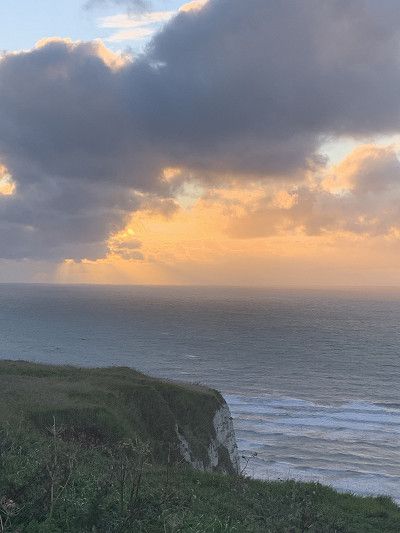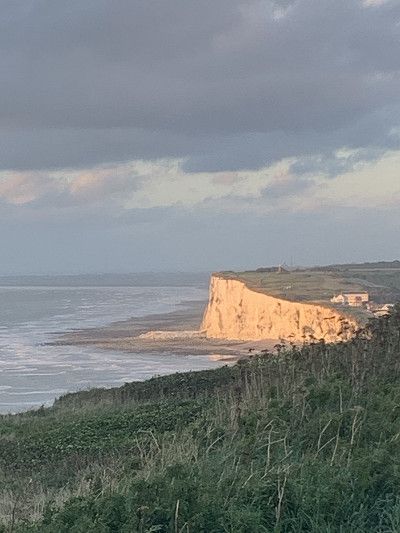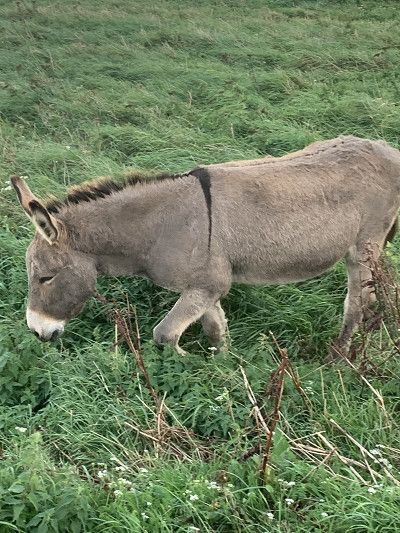 ---
Seine-Maritime, Normandie, Frankreich
---
Honfleur - die Wiege des Impressionismus
---
Rue des Grands Jardins, Giverny, Eure, Normandie, Frankreich