Last update: March 2, 2023 
Entry into the Netherlands
Entry requirements for citizens of the EU: For a tourist stay, EU citizens need a (provisional) passport or (provisional) ID card or a children's passport when entering the country.
Entry of children to the Netherlands:
If you travel with minors of which you are not the legal guardian, for example friends of your children, they should carry a declaration of consent from a legal guardian. The declaration should be officially certified for passengers under the age of 15.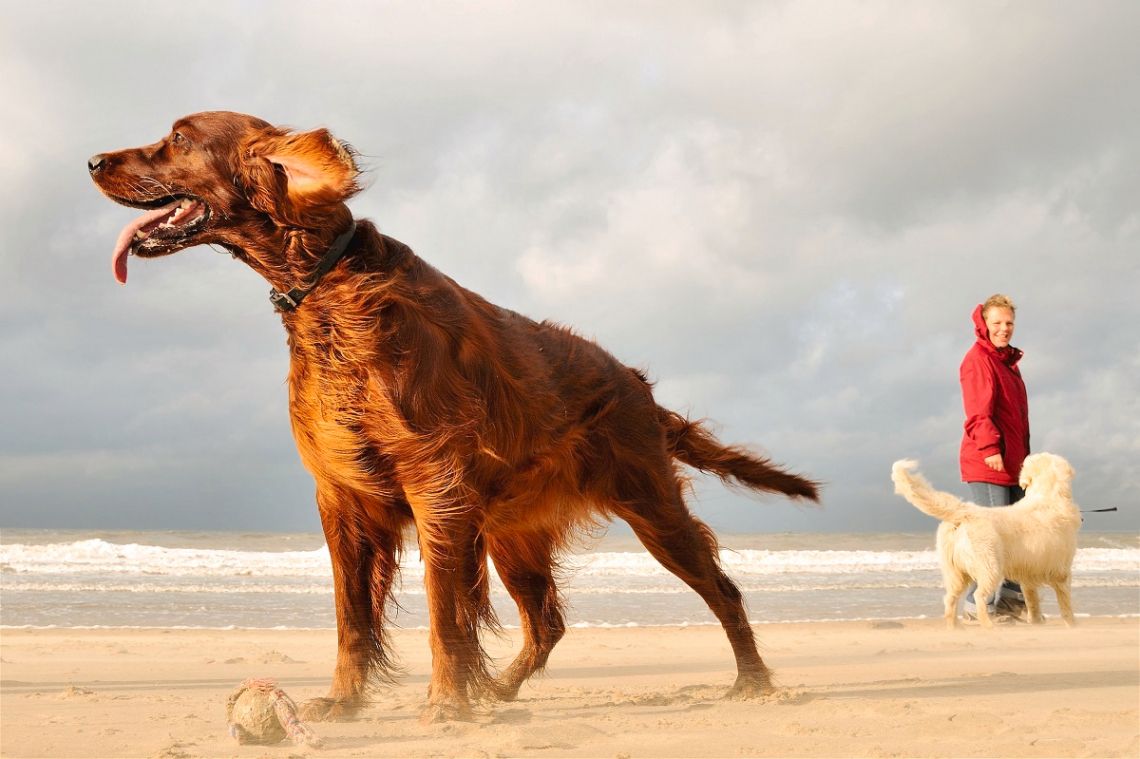 There are countless dog beaches in the Netherlands. Outside of the main season, the four-legged friends are often allowed to use the other beaches. Photo: NBTC
Entry of pets into the Netherlands
Dogs and cats must meet the following requirements to enter the Netherlands: You need an EU pet passport, microchip identification and a valid rabies vaccination that is at least 21 days old.

Animals under the age of 15 weeks are not allowed to enter the Netherlands. After a former pit bull terrier ban, today all dog breeds are allowed to enter the Netherlands. However, you should carry a leash at all times, as leashes are compulsory in many places.


The main traffic rules for motorhomes and caravans in the Netherlands
Speed limits on Dutch roads

* Since 16 March 2020, a general speed limit of 100 km/h is in force in the Netherlands during the day between 6 a.m. and 7 p.m. This applies to all those motorway sections on which previously 130 km/h was permitted. Exceptions are only made on some motorway sections between 7 p.m. and 6 a.m. These are signposted accordingly.
**Applies to trailers with a gross vehicle weight rating of up to 3.5 t. For trailers over 3.5 t zGG, the maximum speed is 80 km/h.
Fines for speeding violations can be expensive in the Netherlands, depending on the pace. They were increased once again on 1 March 2023. For example, overspeeding with 20 km/h costs up to 219 euros in urban areas and up to 196 euros in non-urban areas.  
Special rules for caravan combinations
In the Netherlands, both unbraked and braked trailers require a safety connection to the towing vehicle (rope / cable / chain or tear-off line / "Losbreekkabel"). This safety connection must also be attached to the towing vehicle or its trailer coupling using a special eyelet or bracket. It is not sufficient to loosely lay the safety rope or the tear-off line over the trailer coupling.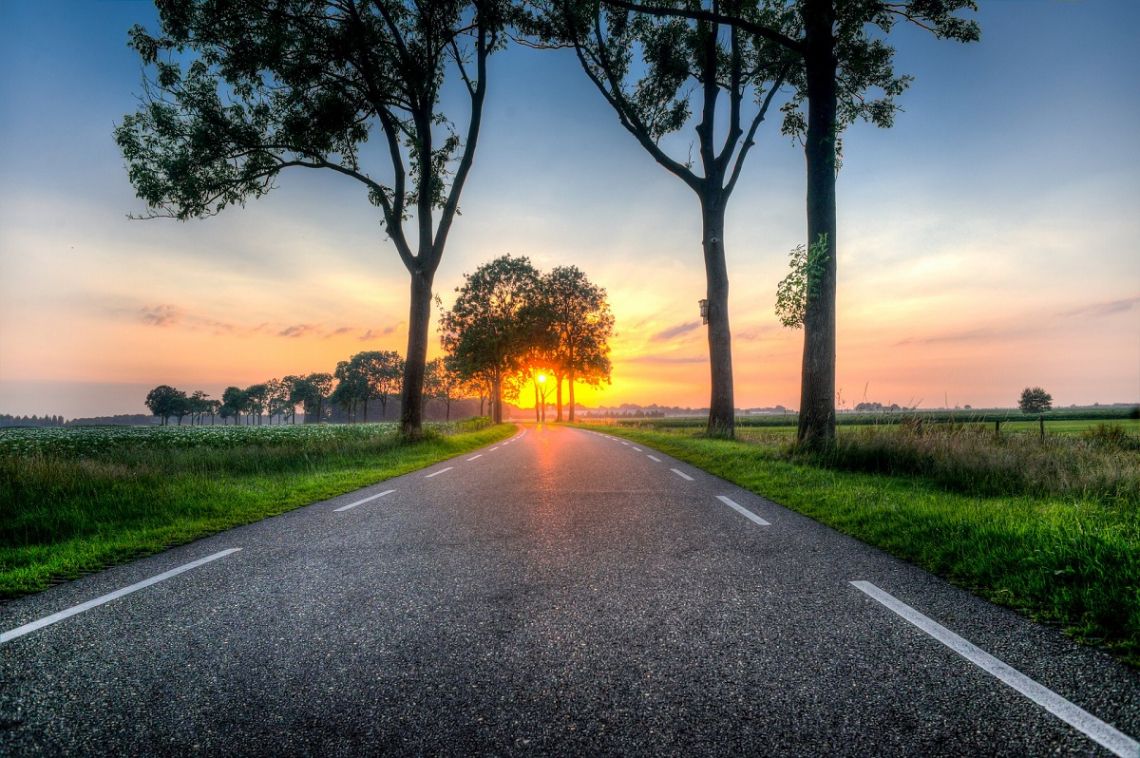 Motorhomes and caravan combinations up to 12 t can use most roads in the Netherlands free of charge. Photo: Pixabay
Information on tolls and vignettes in the Netherlands
Vehicles up to 12 t in weight are not subject to the Eurovignette requirement in the Netherlands. Anyone driving a motorhome or caravan team above this limit must, however, purchase a Eurovignette. In principle, there are no toll fees for traveling by car, motorhome or towing team in the Netherlands. However, there are two exceptions: the Westerschelde tunnel from Terneuzen to Ellewoutsdijk and the Kil tunnel from ´s-Gravendeel to Dordrecht.

You pay this toll in the Westerschelde tunnel: Cars and smaller motorhomes up to 6 m length and 3 m height pay 5 euros for a single trip, cars with trailers and larger motorhomes over 6 m length and up to 3 m height pay 7.45 euros. For vehicles up to 12 m in length and over 3 m in height, 18.20 euros are charged. The fees can be paid in cash, by Visa credit card or with the t-tag prepaid card.

You pay this toll in the Kil tunnel: In the Kil tunnel, the amount of the toll is based on the height of the vehicle including the load. Vehicles up to 2.30 m height pay 2 euros for a one-way trip, while vehicles over 2.30 height pay an amount of 5 euros.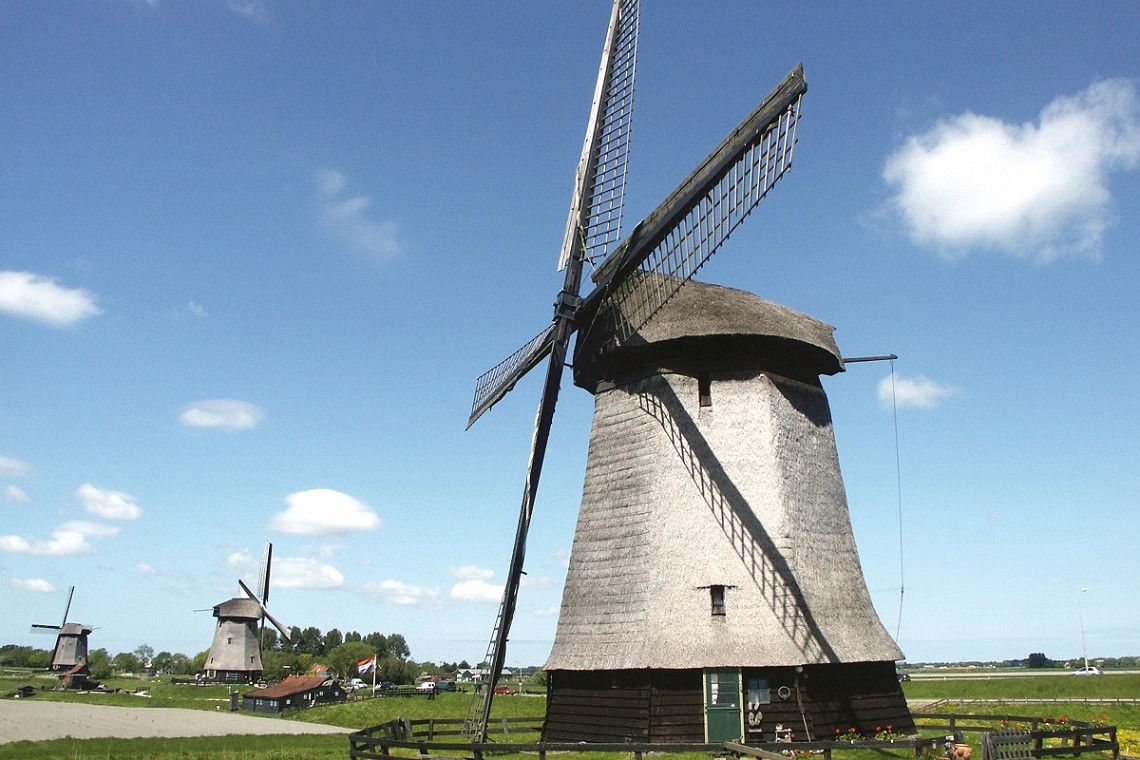 In many cases, similar traffic rules apply in the Netherlands as in Germany or other European countries. Photo: NBTC
General traffic rules in the Netherlands
Gas stations - opening times and payment
In general, most petrol stations in the Netherlands are open from 7 a.m. to 8 p.m. Motorway gas stations are generally open around the clock. In addition to cash payments, the usual Maestro cards and credit cards are also accepted. Payment at the self-service petrol pumps is a little more difficult: Here, only Dutch cards are accepted. In general, credit cards are more common in the Netherlands than Maestro cards.

Drink-drive limit in the Netherlands
The permitted alcohol drink-drive limit in the Netherlands is 0.5 ‰. Incidentally, this also applies to cyclists. Violations cost up to 750 euros and often result in driving bans. If you refuse to carry out alcohol or drug tests, this can cost you a fine of 1,500 euros and can also lead to a prison sentence. Please note: for anyone who has his or her drivers license less than five years the drink-drive limit is 0.2 ‰ in the Netherlands.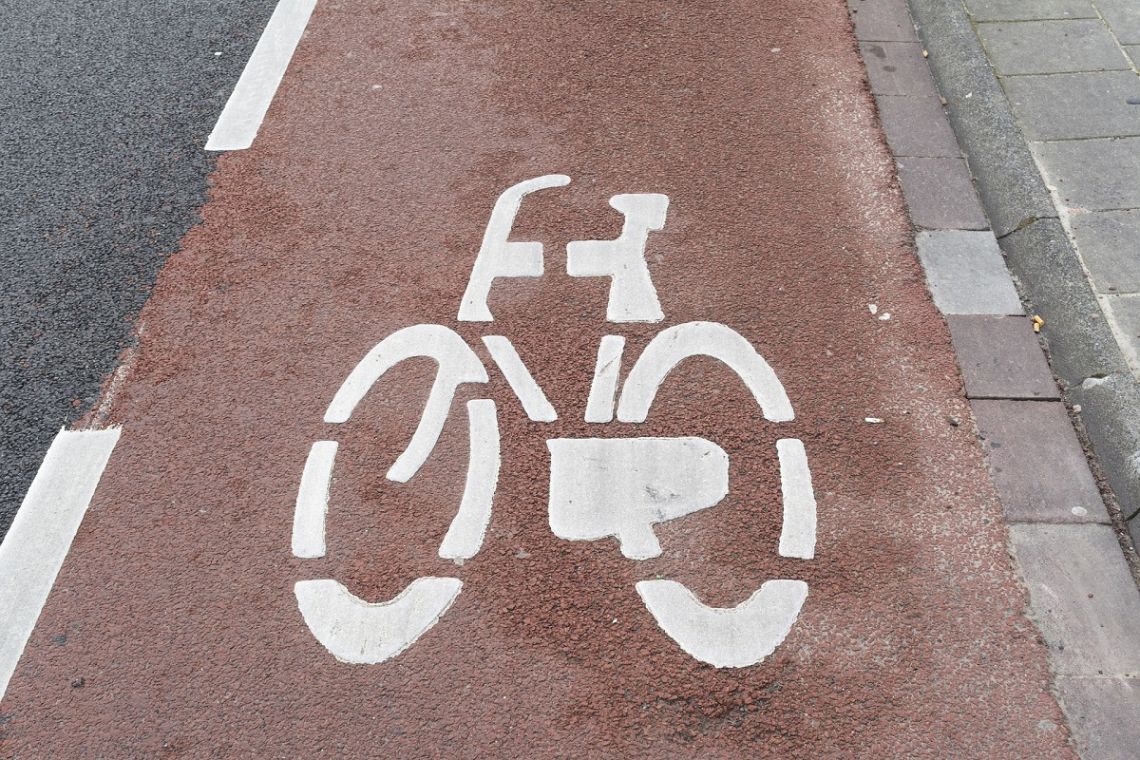 If you ignore the marked cycle paths on the streets in the Netherlands, you will very soon make yourself unpopular. Photo: Pixabay
General obligations and prohibitions
The use of seat belts is mandatory in the Netherlands. You also have to carry a warning triangle and a first-aid kit in your vehicle. There is no legal obligation for winter tires, the use of spikes is even prohibited. There is no lighting requirement during the day.

Child car safety seats in the vehicle
Child car safety seats are mandatory in the Netherlands for children under the age of 18 and up to 1.35 m tall.

Parking in the Netherlands
Of course, the regulations for parking depend on the different localities. In general, however, it can be said that parking is prohibited on curbs with a yellow marking, and you can park with a parking disc on edges with a blue marking. Spending the night in parking spaces that are not specifically designed and signposted for caravans and motorhomes is generally prohibited.

Attention, cyclists!
As is well known, in the Netherlands it is not the car but the bicycle that is the number one means of transport. Accordingly, many people participate in traffic on two wheels. Therefore, always keep your eyes open so that you do not overlook cyclists in traffic. On the other hand this means: If you want to ride your bicycle youself in the Netherlands, you will profit from well-developed bicycle paths and a very good infrastructure fro cyclists.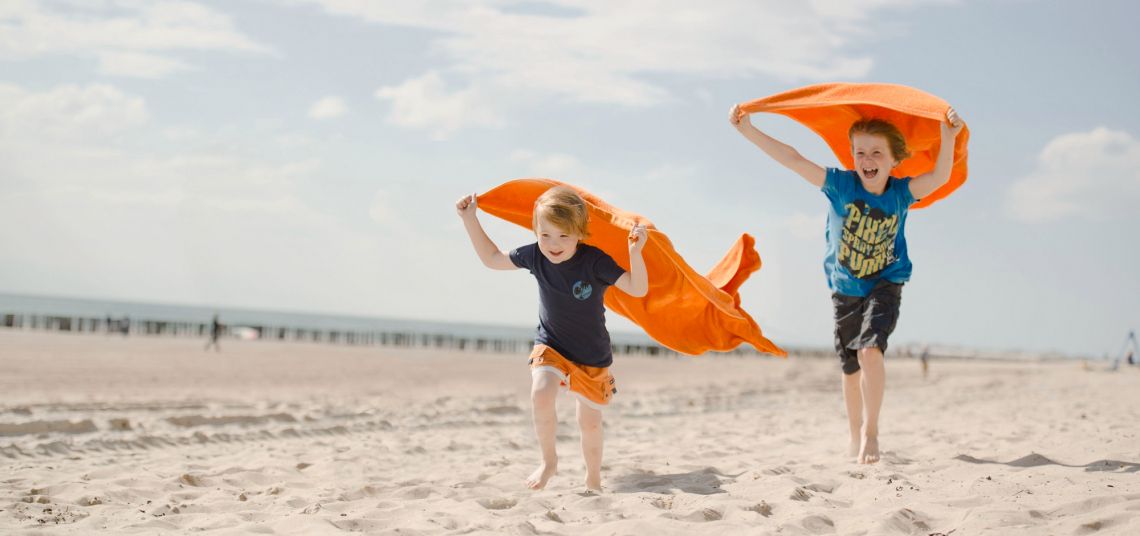 The long sandy beaches in the Netherlands are a perfect playground for kids. Photo: NBTC 
Talking on the phone while driving: In the Netherlands, anyone driving a vehicle is only allowed to talk on the phone using a hands-free device with external loudspeakers, otherwise a fine of 380 euros will be imposed as of 1 March 2023. 

Low emission zones: In the cities of Amsterdam, Arnhem, The Hague and Utrecht, trucks and diesel-powered cars or motorhomes are only allowed to enter the city if they can at least meet the Euro 4 exhaust emission standard. From 2025, the requirements are to be tightened in some cases. In Breda, Delft, Eindhoven, Haarlem, Leiden, Maastricht, Rijswijk, Rotterdam, `s-Hertogenbosch and Tilburg, the environmental zones have so far only applied to trucks over 3.5 t GVW. Registration or a special environmental badge is not necessary.
Important addresses and telephone numbers for holidaymakers in the Netherlands
European emergency number 112
You can get help from the local police, fire brigade, an emergency doctor or ambulance via this central emergency number, which can be reached free of charge via the fixed network or by mobile phone without a code.