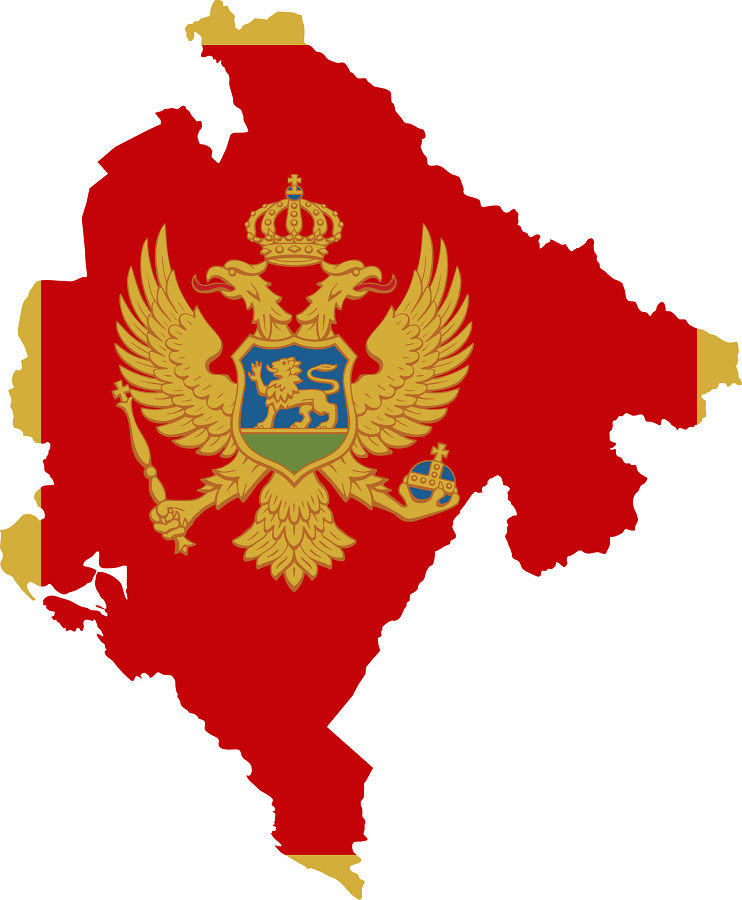 Entry into Montenegro
Entry requirements for EU citizens
When visiting as tourists for up to three months, you will need a (temporary) passport or children's passport to enter Montenegro; an identity card (not temporary) will also be accepted if you are planning to stay no longer than 30 days or are in transit. All identity documents must be valid for at least three months upon entry. Although not mandatory, anyone under the age of 18 and travelling alone should carry a declaration of consent from their parents/legal guardian. A visa is required for all travellers staying longer than 90 days.
Entry requirements for British citizens
When visiting as tourists, British citizens need a (child) passport that has at least three months of validity and is not older than ten years after your planned date of departure. You will not need a visa if you stay up to 90 days within a 180-day period. Stays of more than 90 days will require a visa.
Police registration
Foreign travellers must register and deregister with the local police or tourist office within 24 hours of arrival if staying in one place for more than 24 hours. If you are staying at an official campsite or RV park, the operator will usually take care of the registration and deregistration. If this is not the case, you will have to register again at the local police station or tourist office at each new location (if staying longer than 24 hours) and deregister again when you leave to continue your trip.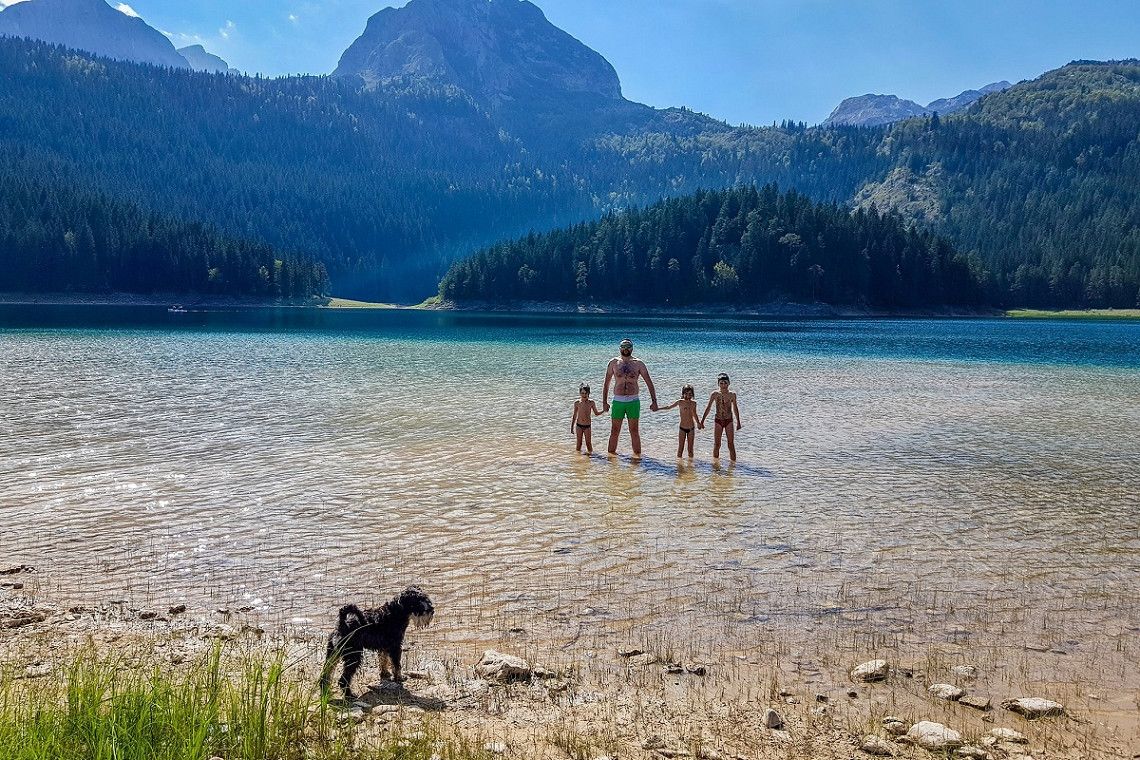 Families and dogs will find stunning spots for outdoor activities and swimming in the Montenegrin nature. Photo: NTO Montenegro / Razilev
Entry requirements for pets
Dogs and cats can only enter if they are older than six months. You will need an international or EU pet passport for each pet, including confirmation of a rabies vaccination by a vet, which must be at least 21 days old, and a microchip. Moreover, the animal must be treated against tapeworm one to five days before entry, which should be documented by a vet as well. You will also need a rabies antibody test, which should be at least three months old. EU citizens need this to re-enter the EU, non-EU citizens need this proof to enter Montenegro in the first place. Cats also need a microchip or a legible tattoo imprinted prior to 7/11/2011. You can take up to five pets per person, otherwise you will be subject to regulations on animal trade.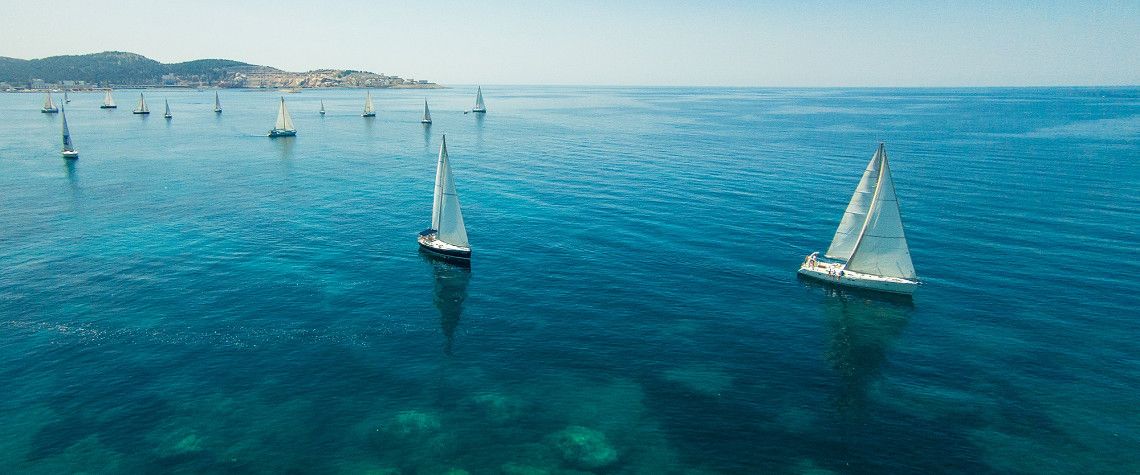 Montenegro is perfect for outdoor activities and water sports, e.g. on the sea near Bar. Photo: NTO Montenegro
Other import regulations in Montenegro
Since Montenegro is not a member of the EU or the Schengen area, there are restrictions on the duty-free import of certain goods. Luggage and goods for personal use may be imported free of customs duties, but must also be exported again. There are restrictions on the number of some items such as cameras or laptops whose value exceeds €300. Moreover, a maximum of four litres of wine and two litres of beer or one litre of spirits over 22% volume or two litres of spirits under 22% volume may be imported without paying any duty. The same applies to a maximum of 200 cigarettes or 100 cigarillos or 50 cigars or 250 g of tobacco. You do not need to declare cash up to €10,000 when entering Montenegro.
Speed limits for caravans and motorhomes in Montenegro
Speed limits in Montenegro are quite straightforward, especially as there is currently only one single 40-kilometre motorway section between Smokovac and Mateševo. The same rules apply to motorways as to clearways.
Special regulations for caravans and motorhomes in Montenegro
Motorhomes and caravans should not be wider than 2.55 m. Motorhomes up to 12 m long do not need a special permit, and car/caravan combinations can be up to 18.75 m long.

If you are travelling with a car/caravan combination, you have to carry a second warning triangle for the caravan.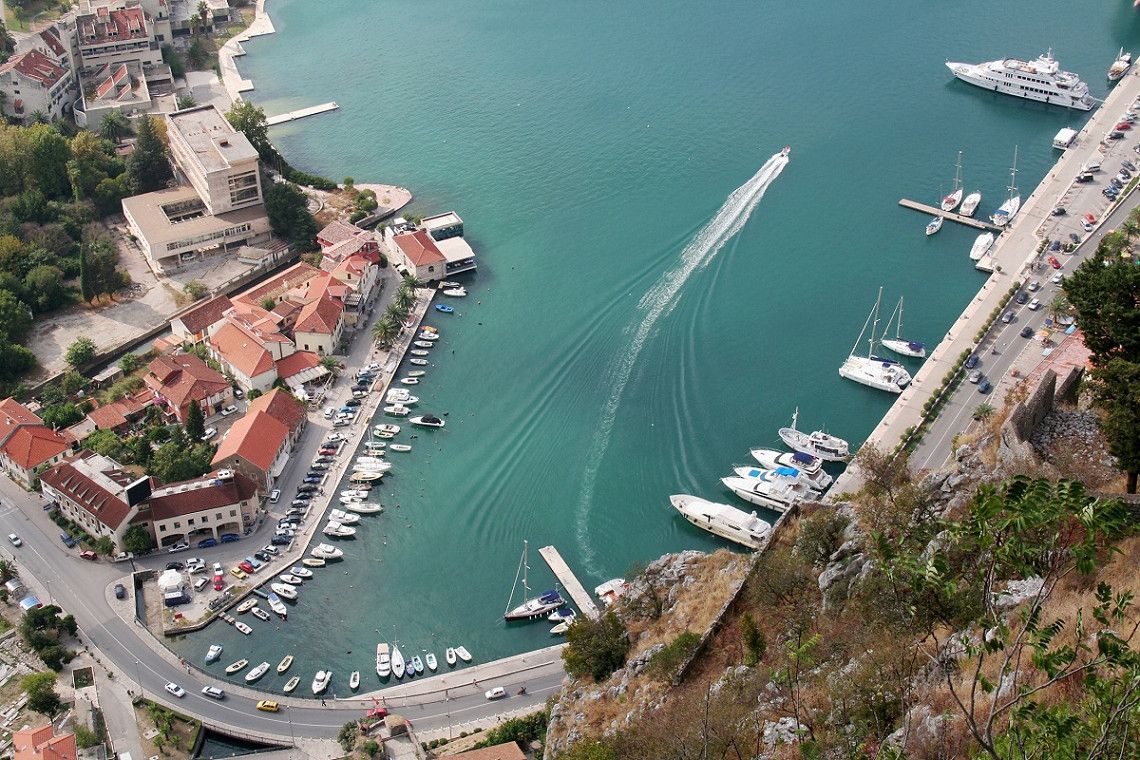 The former green tax for the general use of the road network was abolished in Montenegro in 2012. Photo: Pixabay
Toll roads in Montenegro
There are currently very few road sections in Montenegro where you have to pay a toll fee. This includes the A1 motorway section between Smokovac and Mateševo, which opened in the summer of 2022, and the roughly 4.1 km long Sozina Tunnel on the E80 between Podgorica and Bar. All vehicles are subject to tolls, and you can pay either in cash or by credit card at a toll station. Frequent drivers can also purchase an electronic toll box or a rechargeable smart card at toll booths in Montenegro. A one-way trip through the Sozina Tunnel costs €5 for motorhomes and caravans, and €2.50 for cars (as of 13th February 2023). The price on the motorway depends on the vehicle category, which is divided into vehicle classes based on the height of the front axle and the overall vehicle height. Vehicles and trailers over 3.5 t are subject to an additional higher toll.
Petrol stations in Montenegro: opening times and payment methods
Montenegro generally has a well-developed network of petrol stations, although there are more on the coast and in the larger cities than in sparsely populated rural areas. Therefore, fill up your tank before taking a trip into the hinterland to be on the safe side. You can pay in cash (in Euros, the official national currency) and often by credit or debit card. You can carry up to 5 litres of fuel in a spare canister in your vehicle. Most petrol stations are open from 8 a.m. to 8 p.m.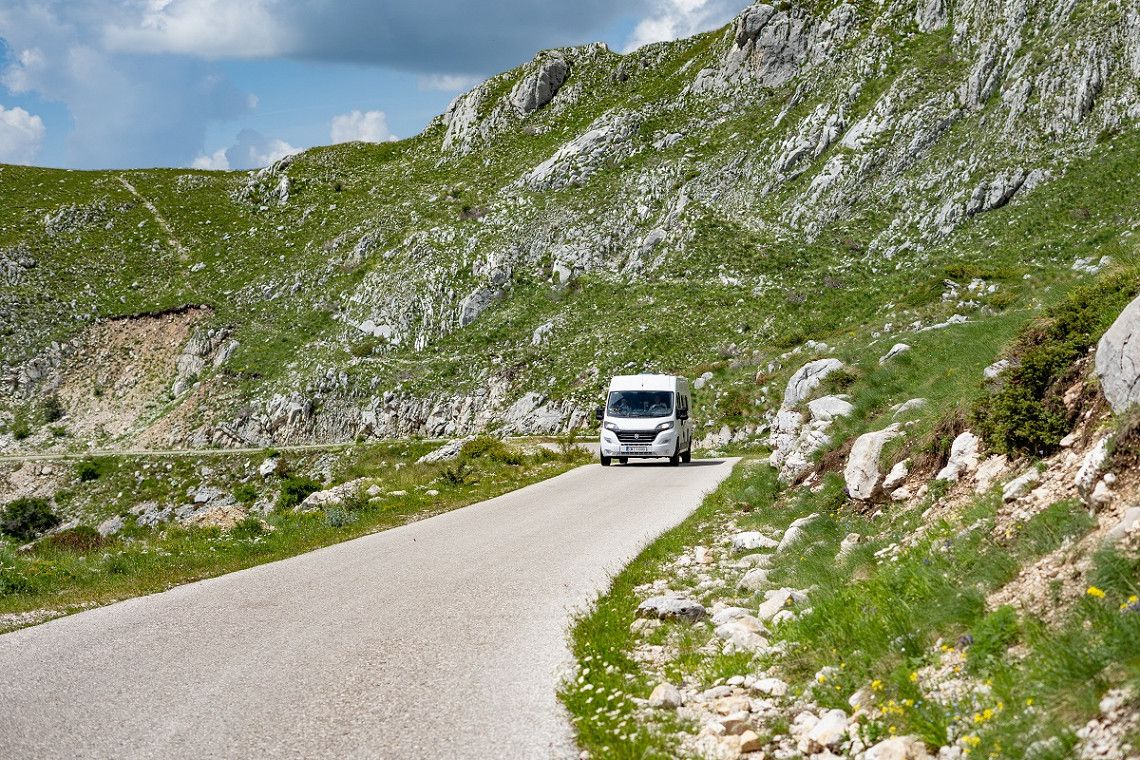 Whether on panoramic roads like the Durmitor Ring here or in built-up areas, you must always have your headlights on, even during the day. Photo: NTO Montenegro
General traffic rules in Montenegro
Driving licence and vehicle registration certificate: an EU driving licence is sufficient for driving a motorhome or a car/caravan combination in Montenegro. However, you will need an International Driving Permit if from the UK. You must also carry the vehicle registration certificate and original certificate of motor insurance with you. A Green Card (international motor insurance card) is recommended, but has not been mandatory since August 2021 if the number plate shows the country code of an EU country.

Alcohol limit: the permitted alcohol limit in Montenegro is 0.3‰. However, it is 0.1‰ for new drivers who have had their driving licence for less than a year or are younger than 24 years of age.

Compulsory headlights: headlights are compulsory on all roads all year round for all vehicles – both dipped beams and daytime running lights are accepted.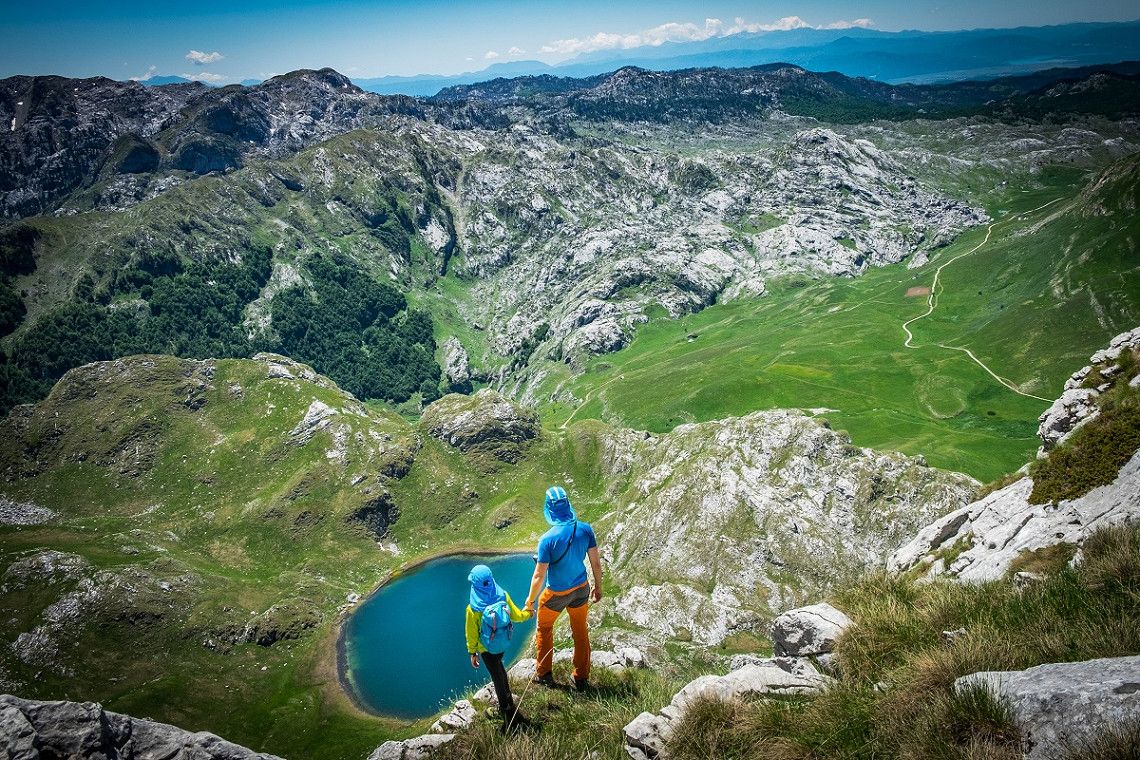 A family hiking above Lake Brnjičko in the Morača mountain range. Photo: NTO Montenegro / Nebojsa Atanackovic
Child car seats: children up to the age of five need to sit in a child car seat that is suitable for their weight and height. Children up to the age of twelve may only ride in the back seat with a child car seat or booster seat.

High-visibility vest requirement: in the event of a breakdown or an accident outside of a built-up area, the driver has to wear a high-vis vest in a signal colour when they leave the car or campervan, e.g. to put a warning triangle on the road. The same applies to all passengers as soon as they leave the vehicle and are on the road. Moreover, when not being worn, you have to stow the high-vis vest clearly visible over the back of the driver's seat.

Mobile phone use in vehicles: you may only use a mobile phone in a vehicle with a hands-free device. Otherwise you could be fined €20 or more.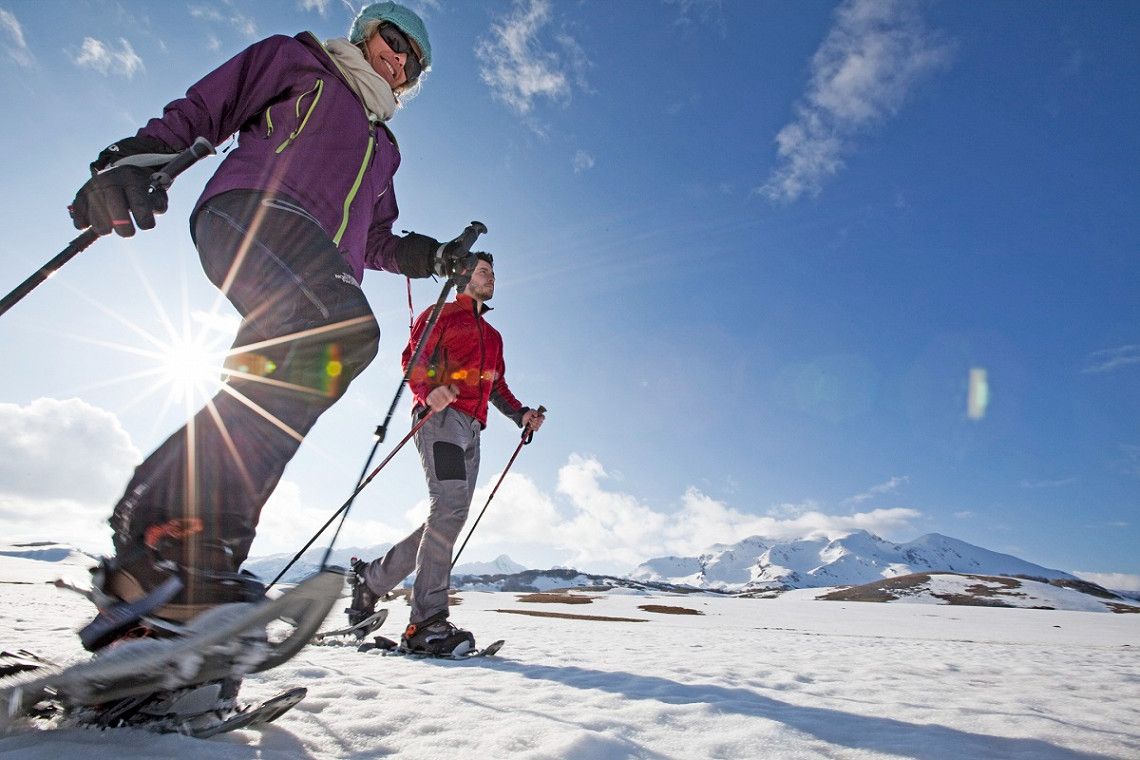 Montenegro is also a worthwhile travel destination in winter, but the number of campsites open all year round is limited. Photo: NTO Montenegro
Winter tyres/winter equipment: winter tyres are not mandatory in Montenegro. However, you have to drive with winter tyres or snow chains in wintry road conditions between 15th November and 31st March. Vehicles with a total weight of more than 3.5 t must also always carry a small snow shovel in the vehicle during this period. Studded tyres are not allowed in Montenegro.

What to do in the event of an accident or breakdown: poor conditions on country roads, a lack of road signs and occasionally undisciplined driving often result in accidents. Avoid driving at night if you are not familiar with the country, especially in rural areas. If you are in an accident, you need to call the police as every accident in Montenegro has to be reported to the police who will write a damage report. This is important because vehicles with noticeable bodywork damage can only leave the country with this confirmation of damage. If the vehicle had noticeable damage upon entry, make sure this is confirmed in writing at the border.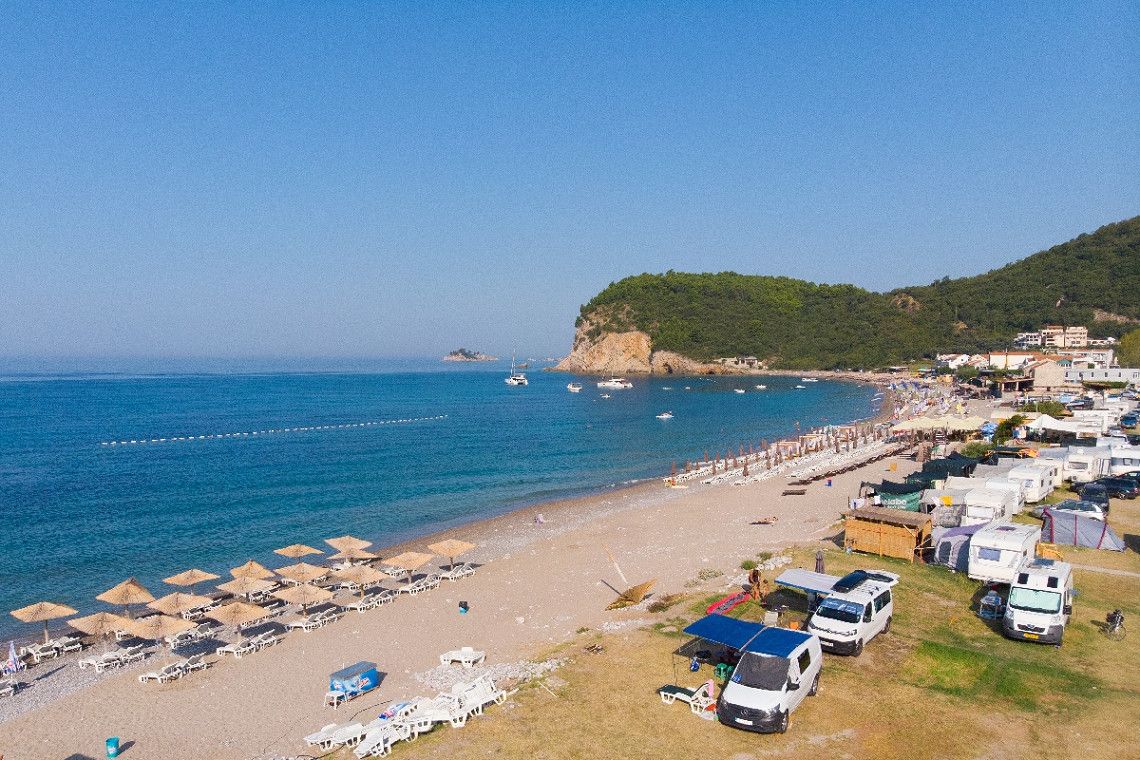 Many campsites in Montenegro can be found along the coast, like Campsite Buljarica here. Photo: NTO Montenegro
Free/wild camping: in general, you are not allowed to stay overnight in your campervan outside of a campsite or RV park. You may only park on streets and car parks overnight if the authorities have expressly approved it via signs. You will also need the property owner's permission if you want to park on private property.

Overtaking rules: in Montenegro, the indicator remains on during the entire overtaking process, although it is strictly prohibited to overtake in tunnels.

Furthermore, you may not overtake school buses while passengers are boarding or alighting. Moreover, rail vehicles and buses always have the right of way when merging into traffic.