On vacation without a dog? For dog owners with a caravan, camper or camper van, this question does not arise at all. Rather, it is about finding travel destinations and campsites where the four-legged friends can really feel good and let off steam. The motorhome rental company renteasy has selected five campsites in five European countries that are specially geared for animal visits.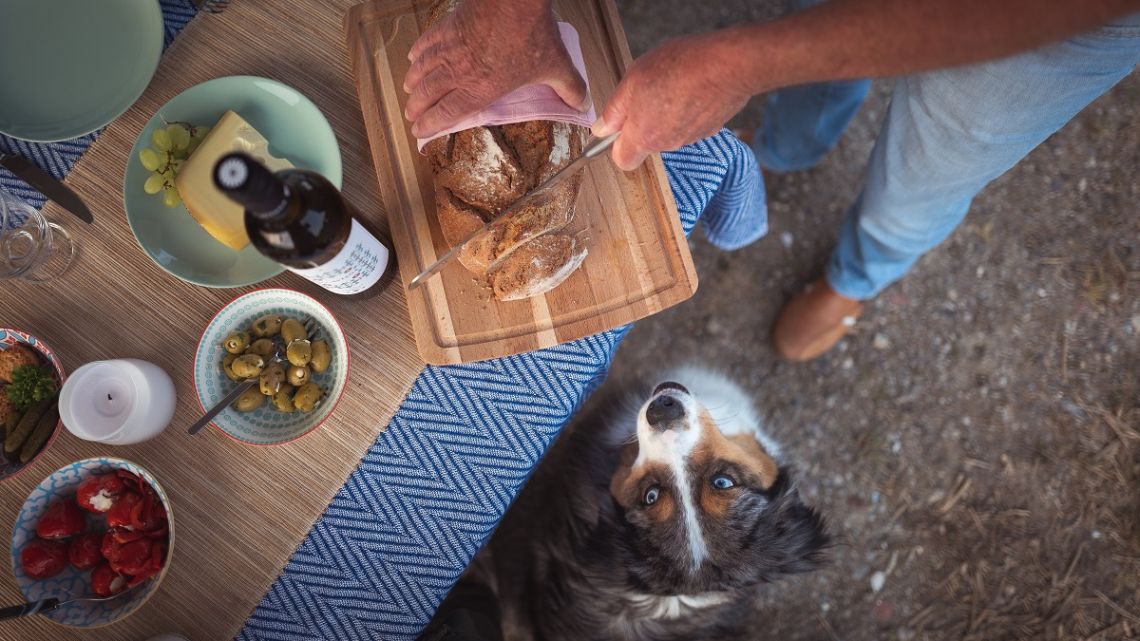 Dogs receive a welcome gift at Tirol Camp. Photo: Carado
Austria: Tirol Camp in Fieberbrunn
The comfort campsite in the middle of the Kitzbüheler Alps warmly welcomes dog owners. The spacious pitches not only offer enough space for vehicles and camping accessories, but dogs also have enough space around caravans and motorhomes without getting too close to other campers. A special highlight: Tirol Camp gives its animal guests a welcome package consisting of dog biscuits, a bite toy and dog bags for removing the remains. Dog owners should, however, inform themselves about the leash requirement. There is also a large free run area for dogs in the community of St. Ullrich by the Pillersee.
Dogs are also welcome guests here. For the four-legged friends there was even a separate washroom with a tub including a ramp and hot water. While leashes are mandatory on the campsite, dogs are allowed to roam freely in the surrounding meadows and fields. Depending on the season, a dog costs between 4.00 euros and 4.50 euros per day.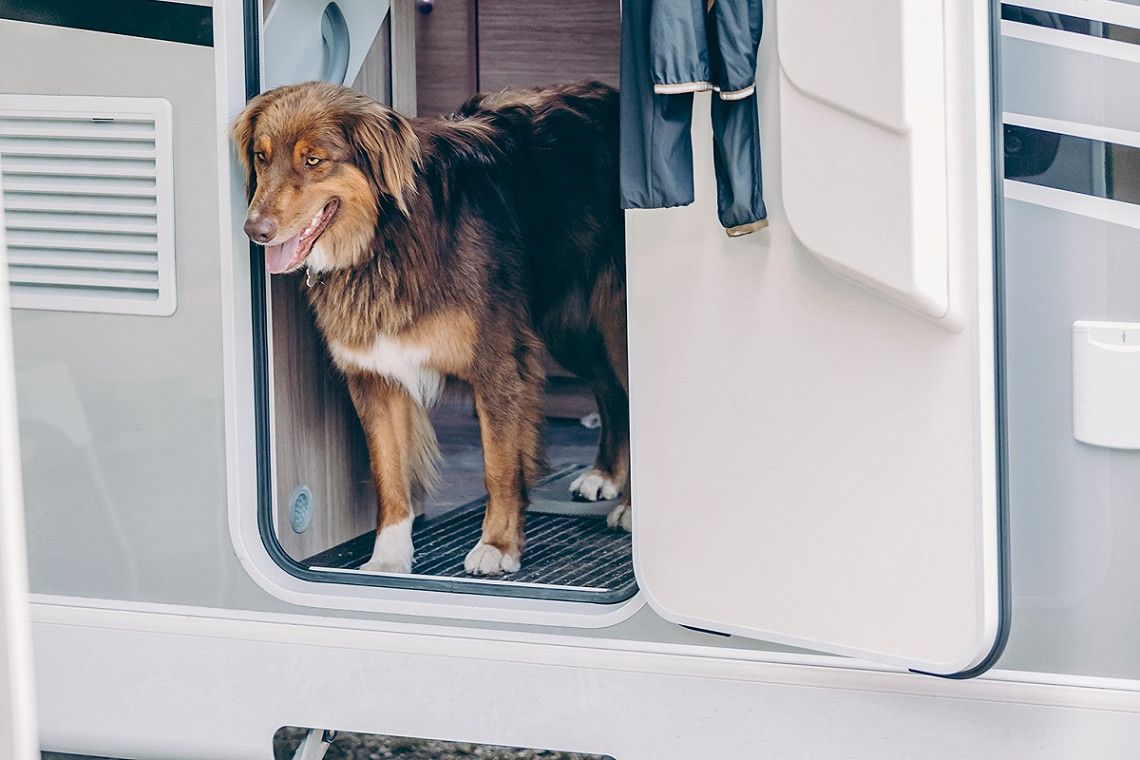 Sufficient shade places ensure that the four-legged friends do not get too hot in the motorhome even in summer. Photo: Sunlight
France: La Sousta Camping on the Pont du Gard
Camping La Sousta is located in the south of France, right next to the famous Pont du Gard. Especially active dogs get their money's worth here, because the campsite regularly offers agility courses in which dogs and owners can take part free of charge. In the middle of pine forests and right on the river, dog owners will also find numerous shady paths for walking. There are parking spaces for motorhomes and caravans with sufficient trees so that pets can find a shady place in the summer too. Due to the high demand, interested parties should definitely reserve in advance.
Spain: Camping & Resort Sanguli Salou
The exclusive Sanguli Salou campsite is just over an hour's drive from Spain's metropolis of Barcelona. As part of the facility's animal-friendly policy, there are various facilities for dogs. This includes a separate dog area, an agility zone and even an extra dog pool. The camping pitches can be booked in different sizes for campers with pets. A maximum of three animals are allowed per dog owner. The vaccination certificate and the animal's chip confirmation must be presented at check-in.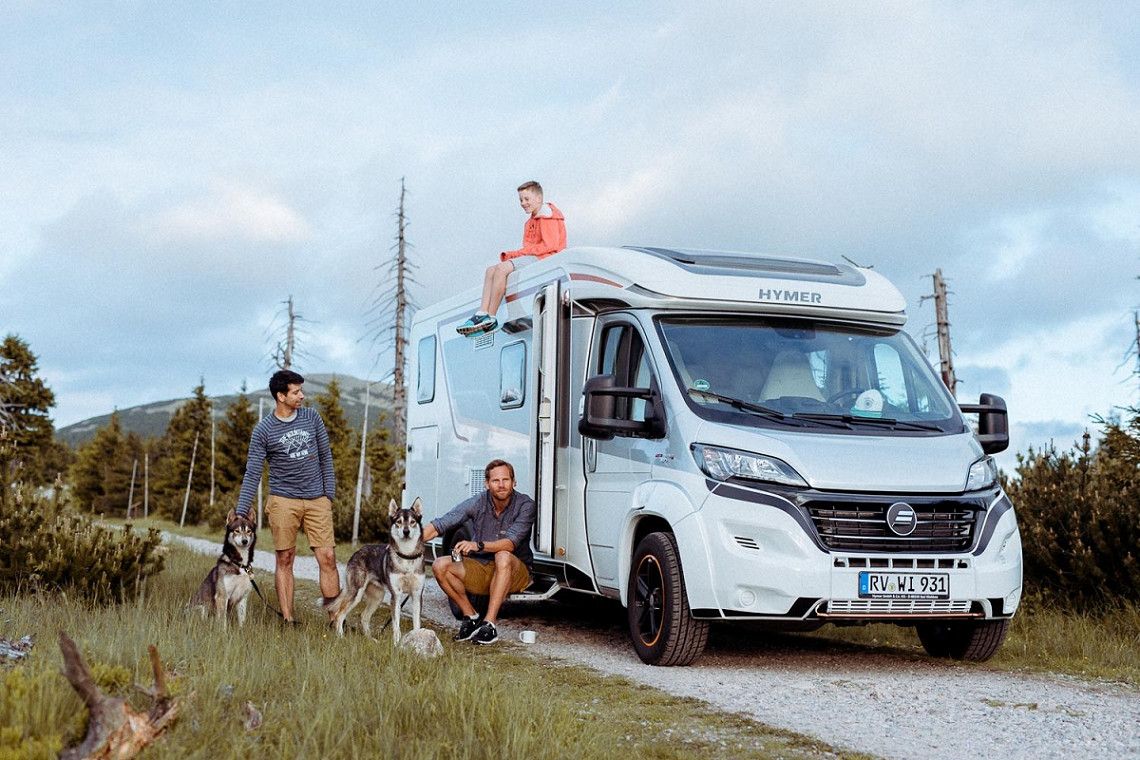 With a motorhome, the four-legged family members are always with you on vacation. Photo: Hymer
Germany: Campingpark Buntspecht in Brandenburg
The animal and family-friendly campsite is located in the middle of the Brandenburg forests on Lake Ferchesar in the Westhavelland Nature Park. Dogs are welcome at the campsite and can use an extra dog shower with a washing platform and a special dog hair dryer. In addition, a dog run was created for the four-legged friends, in which the animals can let off steam. In summer, dog owners and their animal companions can enjoy the dog bathing area on the lake with its lawn. Dogs and owners will also find enough space to relax on the 100 to 150 square meter pitches on the campsite.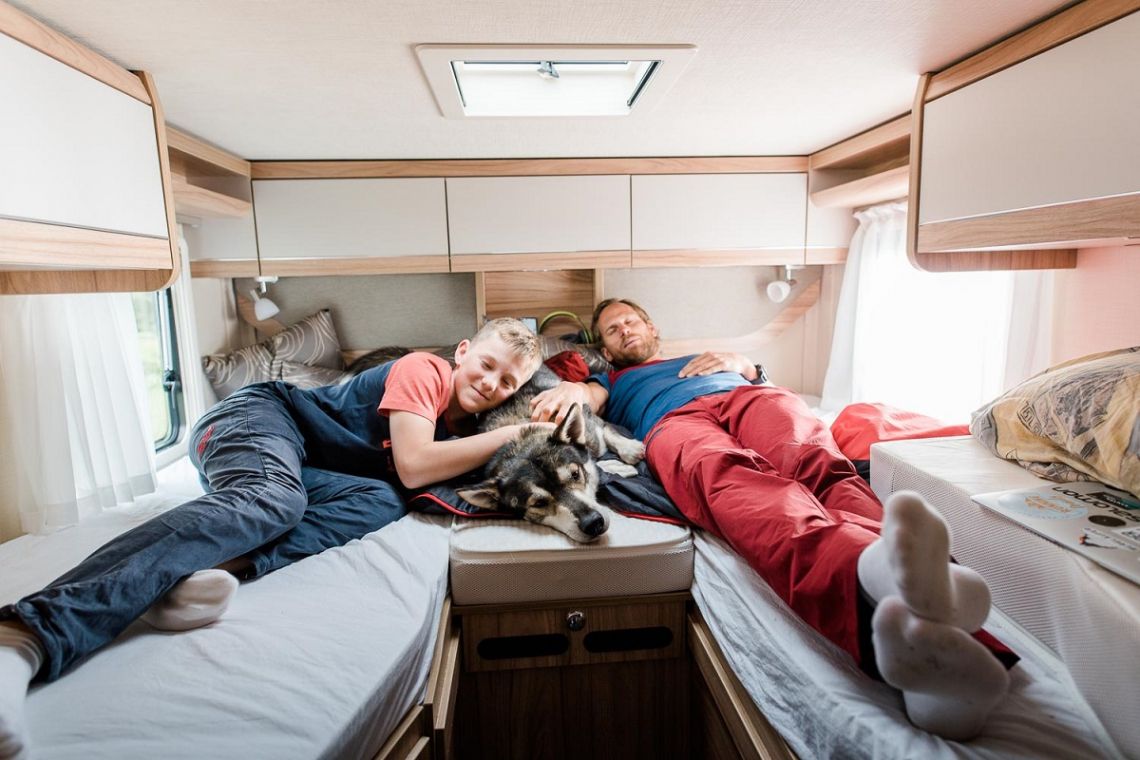 Dogs are also allowed in rental motorhomes, e.g. B. at rent easy.
Photo: Hymer
Are dogs allowed in rented RVs?
If you have your own camping vehicle, you do not have to worry about whether you are allowed to take one dog or several dogs in the camper. The situation is different for all dog owners who want to rent a motorhome or a caravan for their camping holiday. Because not every rental company allows pets to be taken into the vehicle. Fortunately, this is not a problem at rent easy. As a rule, dogs can be brought for a pet fee. However, taking the animal with you must be agreed on in advance with the rent easy rental station. However, the tenant is responsible for the safe and proper transport of his animal and for compliance with any entry restrictions and vaccinations.