Latest update: January 5, 2023 
Travelling to Austria
Entry requirements for European citizens: European citizens need a (temporary) passport, a (temporary) identity card or a children's passport for a tourist stay.Travelling to Austria with children: Minors under the age of 15 travelling with you, for example friends of your children, should carry a certified declaration of consent from a parent or guardian.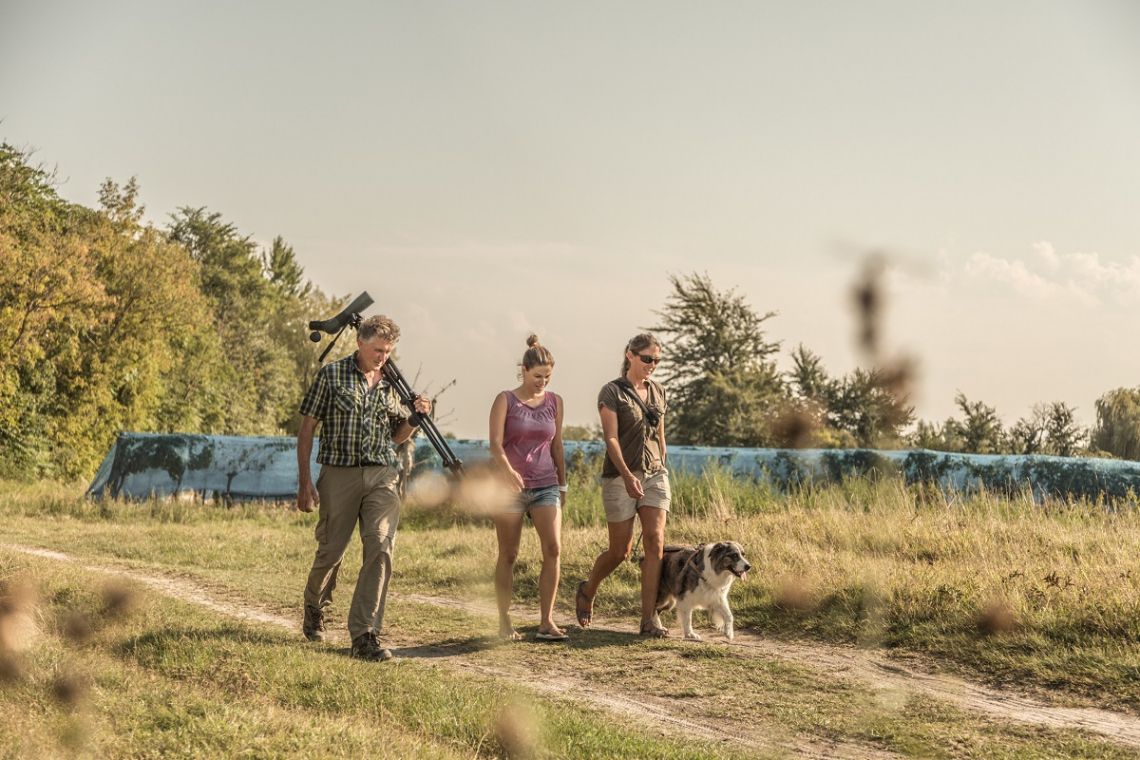 There is no nationwide regulation concerning the compulsory use of leashes in Austria.
Photo: Österreich Werbung / Nina Baumgartner 
Travelling to Austria with pets
Dogs, cats and ferrets must meet the following requirements in order to enter Austria: They need an EU pet passport as well as a microchip identification and a valid rabies vaccination that is at least 21 days old. Animals younger than 15 weeks are not allowed to enter Austria. 

Attention: In Austria there is currently no nationwide regulation concerning the obligation to use a leash or muzzle. The same applies to the law of so called listed dogs. In Austria each federal state and each municipality determines the regulations for the leash and muzzle obligation as well as for the entry. Therefore, it is recommended to inform yourself at the respective municipalities before your holiday.
The most important traffic rules for motorhomes and caravans in Austria
Speed limits on Austrian roads for vehicles with trailers
In Austria, a distinction is made between four different categories for vehicles with trailers, of which class B (total weight up to 3.5 t) applies to most caravans.

The Grossglockner High Alpine Road is accessible even for motorhomes exceeding 3.5 t and caravans. Photo: Österreich Werbung / Homberger 
Speed limits on Austrian roads for cars, campervans and motor homes

Driving on the Tauern motorway means that you have to pay an additional toll for certain sections of the route. Photo: Österreich Werbung / Wolfgang Weinhäupl 
Information about tolls and vignettes in Austria
With a few exceptions, all motorways and expressways in Austria are subject to tolls. Since 1997, there has also been a vignette requirement: all cars, motorcycles and motorhomes up to 3.5 t must have a valid vignette when entering the motorway or expressway. The vignette is available in the form of an adhesive vignette (available at petrol stations and motorway service stations near the Austrian border) or as a digital vignette. If you decide for a digital vignette, please note that you have to wait 18 days after purchase for it to be valid. Depending on requirements, it is valid for ten days (9.90 euros), two months (29.00 euros) or per calendar year (96.40 euros; prices as of 2023). The prices also apply to caravans and motorhomes up to 3.5 tonnes. For motorhomes exceeding 3.5 t, the so-called "GO toll" must be paid, which also applies for trucks. 

Derogation since 15 December 2019
At least temporarily, a vignette is no longer required on the following transit routes - for example from Germany to Switzerland: 
- Toll route A 1 Westautobahn between the state border at Walserberg and the Salzburg Nord junction
- Toll route A 12 Inntal motorway between the national border at Kufstein and the Kufstein-Süd junction
- Toll section A 14 Rheintal/Walgau motorway between the state border at Hörbranz and the Hohenems junction
- Toll section A 26 Linz motorway (currently under construction)

Road tolls for vehicles up to 3.5 t
But on some routes the purchase of the vignette is not sufficient even for vehicles up to 3.5 t: on certain routes, a separate route toll is required instead of the vignette. This usually applies to constructionally cost-intensive Alpine crossings. Such toll roads are located, for example, on the A 9 Pyhrn motorway, the A 10 Tauern motorway, the A 11 Karawanken motorway, the A 13 Brenner motorway and the S 16 Arlberg expressway. On the routes between the individual toll stations, the vignette requirement, which is otherwise customary on motorways and expressways, does not apply. However, holidaymakers often have to pay both costs for their journey to their destination in Austria. Here you'll find details about road tolls in Austria.     

Motorhomes exceeding 3.5 t: GO-Maut 
In contrast to the vignette for vehicles under 3.5 t, the GO toll is a mileage-based toll. So costs only arise if you really use the motorways and expressways in Austria. The respective tariffs are not only dependent on the kilometres covered, but also on the number of axles of the vehicle and its emission class. 

Important for owners of a motorhome exceeding 3.5 t: In order to be able to pay the GO toll at all, a so-called GO box is mandatory. This is an electronic device about the size of a pack of cigarettes and it needs to be attached to the windscreen with the aid of self-adhesive Velcro strips. It communicates with the toll stations via microwave technology (DRSC - Dedicated Short Range Communication). Payment can be made in both prepaid and postpaid procedures. Get more details about the GO-Box and the GO-tollsystem.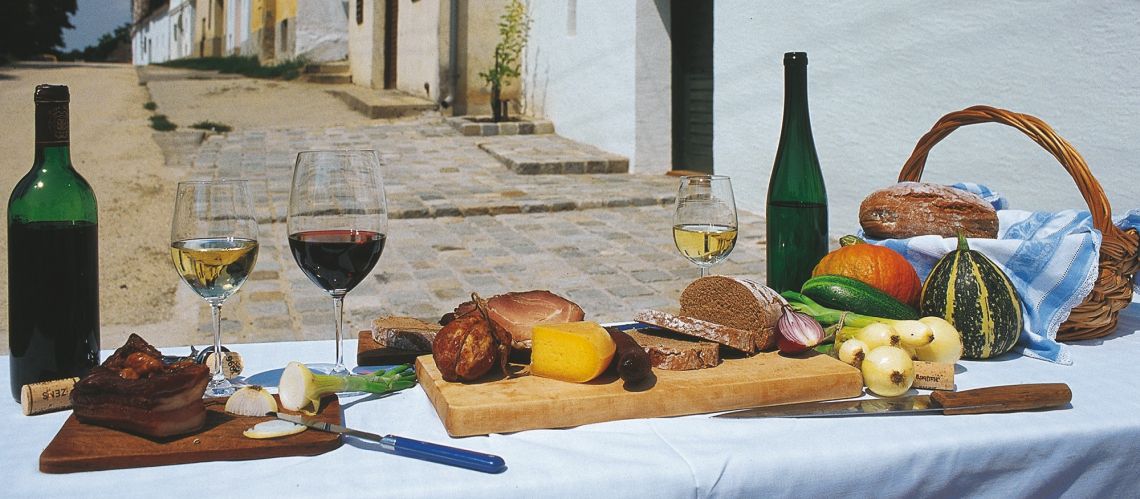 Austria has many delicious wines to offer - as here in the Kellergasse in Mailberg in the Weinviertel - but also heavy fines for exceeding the drink-drive limit. Photo: Österreich Werbung / Leo Himsl 
Petrol stations – opening times and payment in Austria 
Most petrol stations in Austria are open from 6 or 7 am to 9 pm or 10 pm. However, there are also petrol stations with 24-hour service on the motorways. Payment can be made easily in cash, by cash card and usually also by credit card.

General traffic regulations in Austria
Drink-drive limit in Austria: The permissible blood alcohol limit in Austria is 0.49 ‰. Starting from 0.5 ‰  fines starting from 300 euro threaten. Depending upon the height of the offence the fine can be more than 5,000 euros plus a withdrawal of the drivers licence. For driving beginners with test driving licence the drink-drive limit is 0.1 ‰.

Child seats in the car: Children up to 14 years of age who are smaller than 1.35 m must use a child seat or booster seat. If the child seat is placed rearward facing on the front passenger seat, the airbag must be deactivated. Violations of the child seat obligation can result in fines of up to 5,000 euros.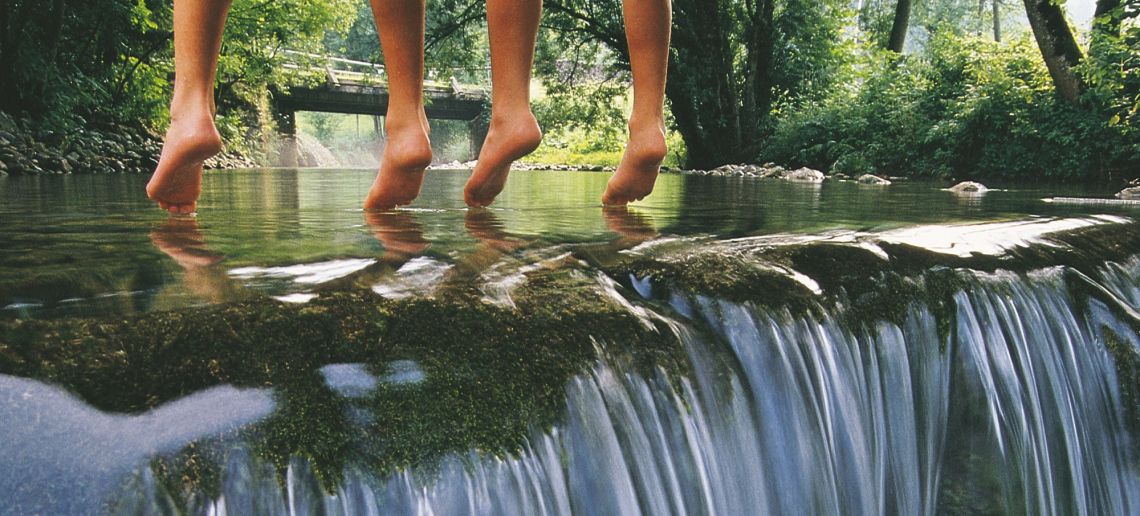 Since 2019 there are new rules in place when it comes to the child seat regulation in Austria. Photo: Österreich Werbung / Lois Lammerhuber 
Mandatory safety vests on Austrian roads: In Austria there is a double safety vest obligation, which can also be punished twice: the wearing obligation and the carrying obligation. In the event of a breakdown or an accident, safety vests are mandatory when entering the road. The carrying of at least one safety vest is also regulated by law and must be proven when checked by the police. Every motorist must also carry a first-aid kit and a warning triangle and be able to present them at a traffic check.

Marking of overhanging cargo: If the load protrudes to a maximum of 1 metre to the rear, a red cloth is sufficient for marking during the day, in the dark a red light is required. If the rear end of the load exceeds the vehicle by more than one metre, this must be clearly marked by a white plate with a red edge. In darkness, a panel of reflective material and a red light must be used. The length of the vehicle may not be exceeded by more than a quarter of the length of the vehicle as a result of loading.

Telephoning while driving: The mobile phone may only be used in the vehicle with hands-free equipment for telephone conversations or navigation.  
Winter tyre obligation: Between 1 November and 15 April, winter tyres are compulsory in Austria for passenger cars and vehicles up to 3.5 t in winter road conditions. This means that a vehicle may only be put into operation if winter tyres with a minimum tread depth of 4 mm are fitted to all wheels in the event of snow on the road, slush or ice. If the road is continuously covered with snow or ice, snow chains on at least two driving wheels are also permitted as an alternative. For all vehicles with a total weight over 3.5 t, a general winter tyre obligation applies between 1 November and 15 April on at least one drive axle with a minimum tread depth of 6 mm.
Important addresses and telephone numbers for holidaymakers in Austria
European emergency number: 112 
This central emergency number, which can be reached free of charge both on the fixed network and by mobile phone without area code, provides you with assistance from the local police, fire brigade, paramedic or ambulance.