"An der Koppel 1"
K 1360, 1360, Quedlinburg, Germany
Details

Opening hours
No information available
You are here on the outskirts of the medieval half-timbered town of Quedlinburg (Unesco World Heritage Site) right next to our paddock. The place is surrounded by a forest on one side. Here you can enjoy your breakfast in the morning and if you are lucky you can watch the horses. The place is made of concrete slabs, so it is easily passable, and it used to belong to a flour mill. In the joints of the slabs plants have settled, which we do not mow down during the flowering period with consideration for the insects. It is only about 1.8 km to the market place, which is best reached by bike. Here you can experience a lot of culture and go shopping in about 100 owner-operated stores or just sit in the numerous cafes and enjoy life. (Insider tip for a cafe, bar, restaurant: Ruinenromantik at the Kornmarkt). You can also hike along the Bode River or take bike tours. We are looking forward to you! Visitor's tax (3 € p.p.) is not included in the accommodation price and must be paid on site. You can then visit museums at a reduced rate and use public transport free of charge throughout the district. Please fill out the forms on site at the campsite.
Location & contact
"An der Koppel 1"
K 1360, 1360
Quedlinburg
Germany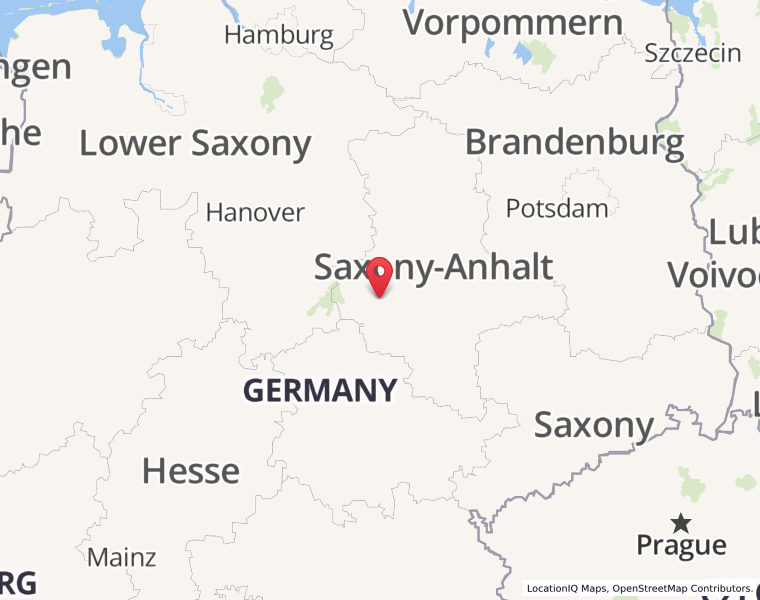 Rating
Child friendly

(up to 6 years)
Youth-friendly

(from 16 to 18 years)