The south of England is abundant with dream destinations for holidaymakers and campers. Cornwall especially has now become so popular with tourists in summer that the region has become practically overrun. The Freeontour author and Great Britain expert Jörg Berghoff recommends going on a camping holiday in the county of Kent in south-east England. A county that in his opinion is every bit as beautiful as Cornwall.
Dream destinations in southern England
Anyone fascinated by a country or region often reminisces about a special event that kick-started their passion. Many have been inspired by the Rosamunde Pilcher novels. Others are interested in archaeological and geological history and are drawn to the Jurassic Coast stretching from Dorset to Devon. Nature lovers are attracted to Dartmoor and Exmoor National Parks. And there are travellers who love the nightlife, a lively music scene and the sea, all of which seaside resorts such as Brighton or Eastbourne also offer. All in all, these are good reasons for finding your dream destination in southern England. But what about Kent?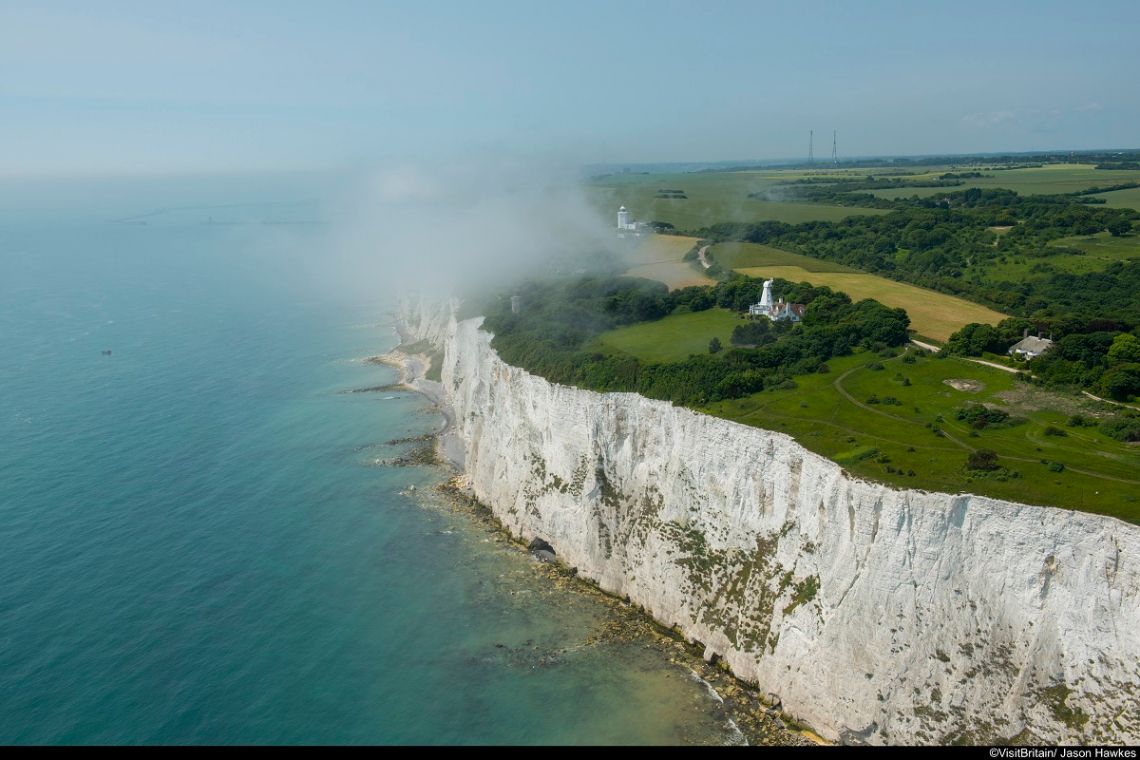 The white cliffs are definitely a good reason for visiting Kent. Photo: VisitBritain / Jason Hawkes
Reasons that speak for Kent
Most people travelling to the south of England dash through the wonderful county of Kent, regarding it simply as a stopover on the way to the West Country or London. A handful of individuals might stop over in Canterbury, but that's about it. Aside from the white cliffs, the Dover Ferry Terminal is the first part of England that visitors see, and – there's no getting around it – the industrial facilities and port buildings are not exactly inviting, although the city of Dover itself with its mighty Dover Castle has much more to offer than this dreariness. So why spend more time in Kent than necessary?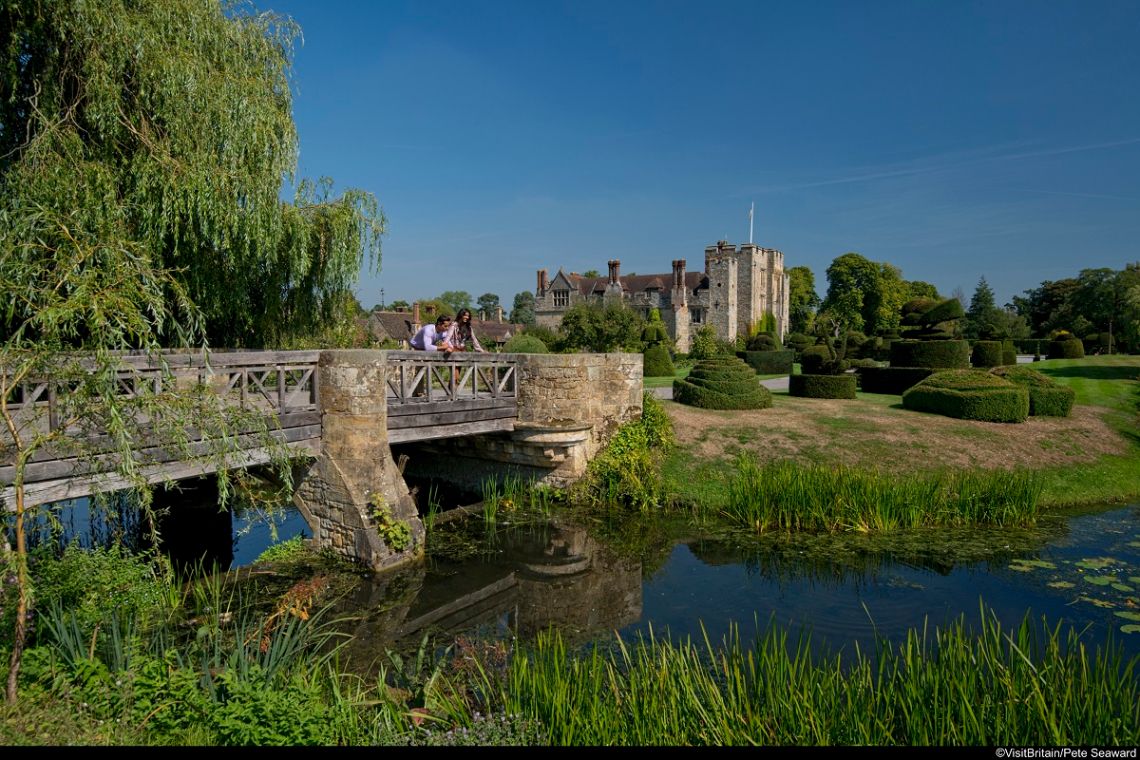 Some of the finest examples of gardens in England can be found at Hever Castle in Kent.
Photo: VisitBritain / Pete Seaward
There are a number of reasons: Kent is known as the "Garden of England". Apart from apple, wine and hop cultivation, you will find some of the most beautiful gardens and parks in the whole country here. Moreover, tourists can visit numerous castles and palaces steeped in history. The Thanet Coast is scattered with wonderful, often dreamy seaside resorts and fishing villages where time seems to have stood still. And then in contrast there's Canterbury, a cultural and religious centre of global importance. Canterbury, a UNESCO World Heritage City, is the most important hub in the county of Kent. Its cathedral and pilgrimage sites still make it a European centre of spirituality today – a place where medieval flair meets modern times and open-mindedness.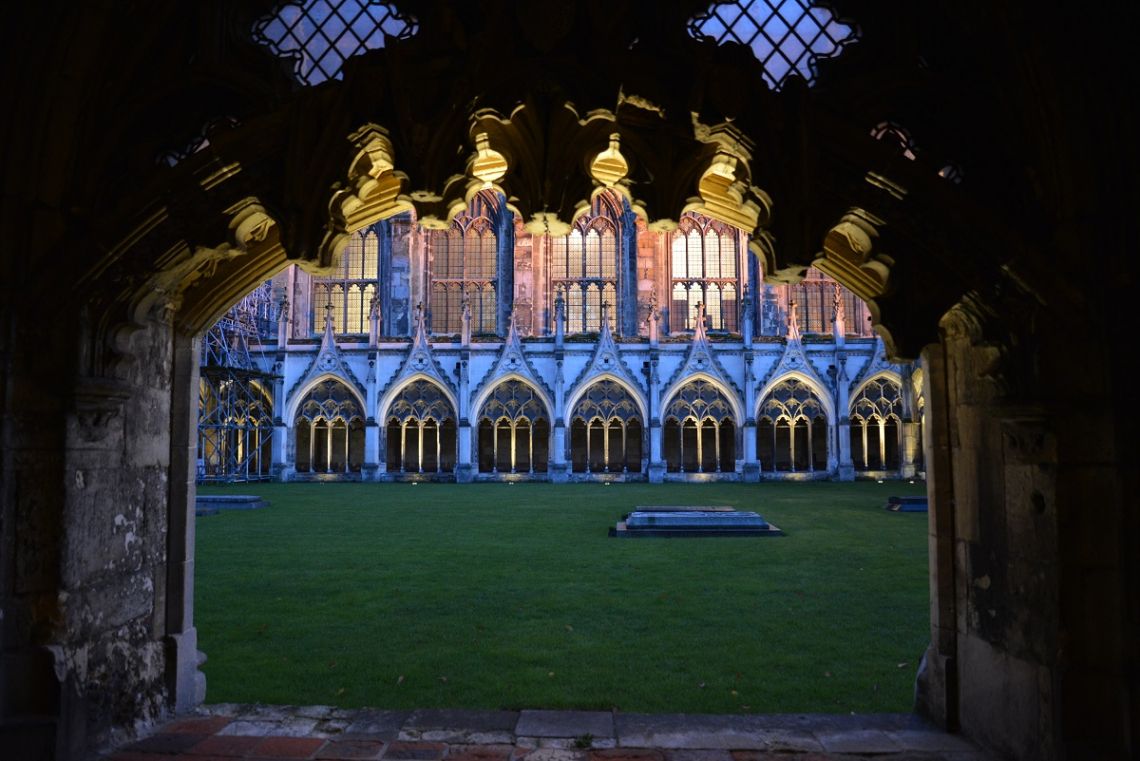 Canterbury Cathedral is one of the top highlights of a motorhome trip through Kent.
Photo: Jörg Berghoff
Canterbury Cathedral – a must-see for Kent visitors
We're all happy campers thanks to our modern camping vehicles – at least from the perspective of a modern pilgrim. For whatever reason people visit Canterbury today, the journey is certainly much more pleasant than in the days of Geoffrey Chaucer (c. 1340s-1400). Back then, you had to deal with stubborn donkeys, sensitive nuns or hard-drinking pardoners. The highlight of any visit to Canterbury today is the same as it was in those days – the cathedral. Embedded in a medieval-looking old town, it is one of the most important sacred buildings in Europe in terms of art history. Canterbury Cathedral is not only an important birthplace of Christianity, it is also the mother church of the Anglican faith. Furthermore, it is considered to be the most beautiful cathedral in England due to its impressive architecture.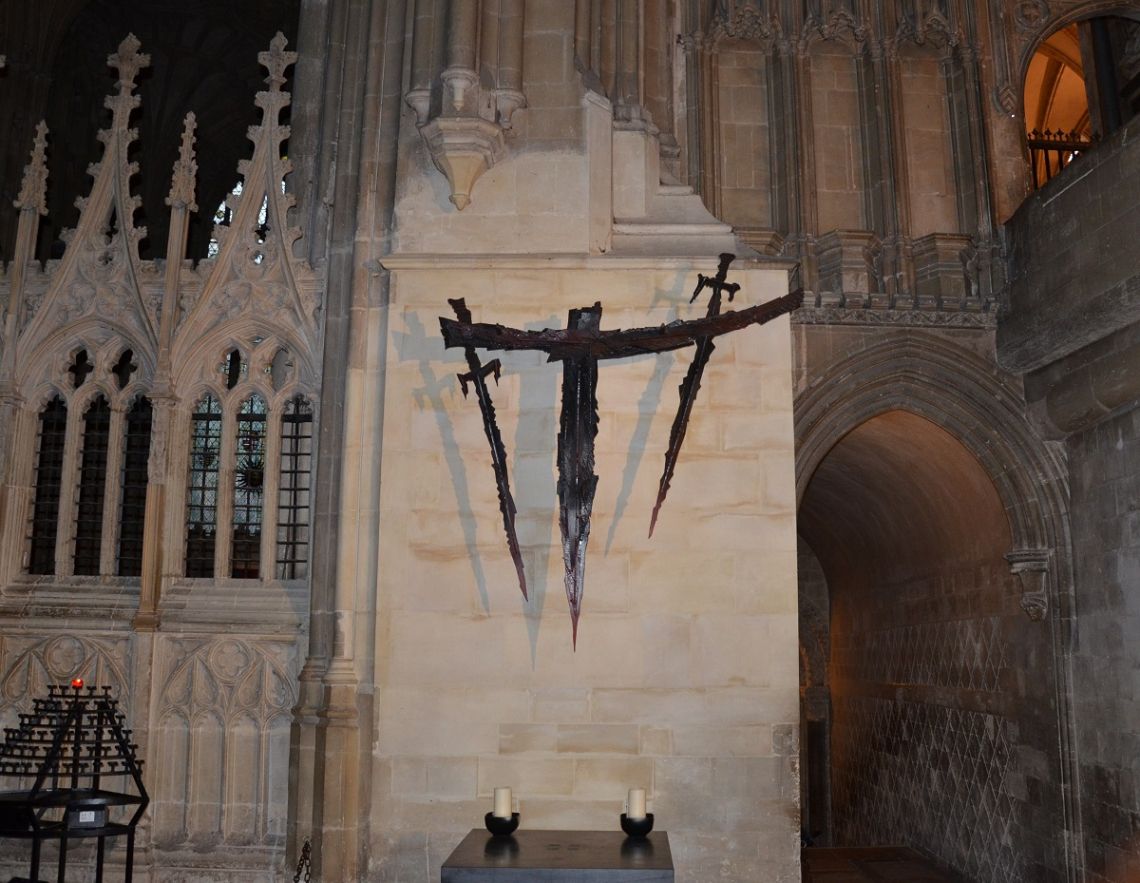 The swords in Canterbury Cathedral commemorate the bloodshed of 1170.
Photo: Jörg Berghoff
Along with St Augustine's Abbey and St Martin's Church, it is one of Canterbury's UNESCO World Heritage Sites. It has been a place of daily worship and pilgrimage for more than 1400 years. In 597 AD, Roman missionaries converted the King of Kent to Christianity. Augustine headed the mission and was later consecrated as an archbishop, with his base established in Canterbury. The Norman Archbishop Lanfranc laid the foundation stone around 1070 for what was intended to be a Romanesque church. Its architectural diversity today is a reflection of its history since the 11th century. In addition to Tudor elements such as Christ Church Gate, the west towers and the nave were built in the late Perpendicular Gothic style and St Anselm's Tower in the Norman Romanesque style. The Romanesque crypt and the cloister, whose roof vaulting is decorated with numerous coats of arms, radiate a sublime calm. Visitors to the cathedral stand in silence in front of the site of a bloody deed that made Thomas Becket a saint and martyr. Becket, once chancellor and friend of King Henry II, only wanted to serve the glory and freedom of the Church after his appointment as Archbishop of Canterbury, but four knights put an end to his life by royal command in 1170. Two iron swords on a cross and their shadows point to the spot where he was slain.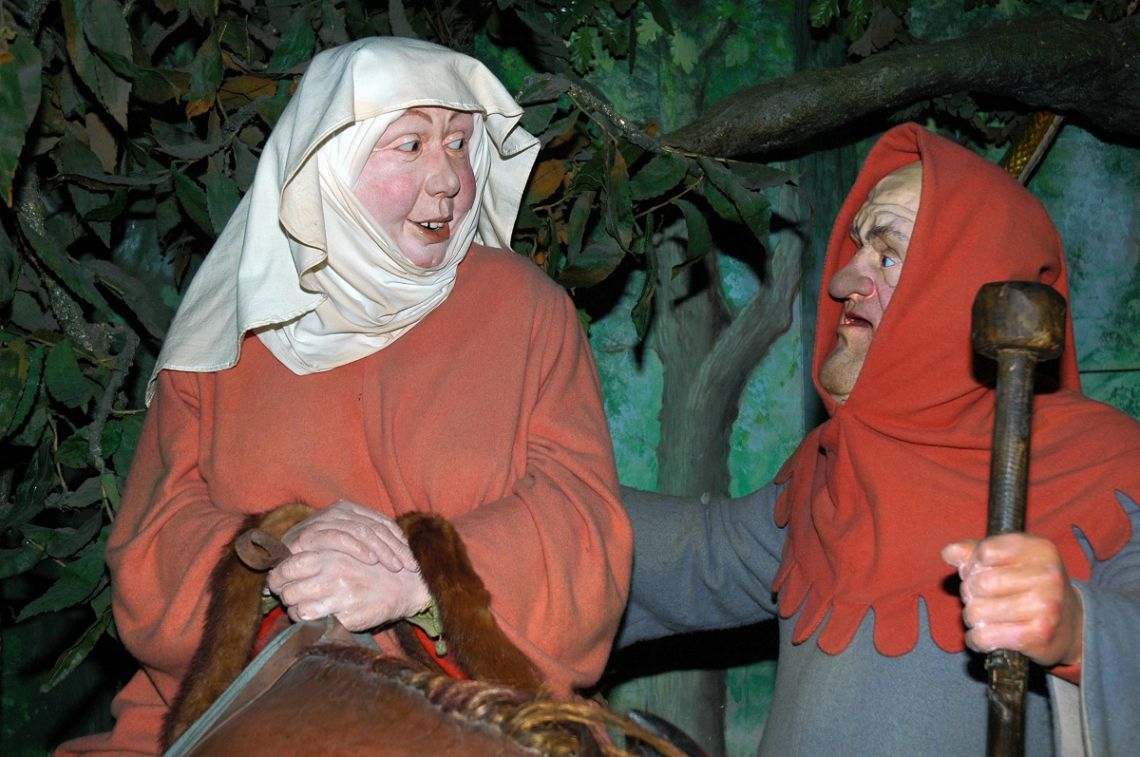 The Canterbury Tales come to life in many ways across Canterbury.
Photo: Jörg Berghoff
Medieval tour and activities in Canterbury
The medieval pilgrimages to Canterbury were probably rough, tough and frivolous. The London poet Geoffrey Chaucer, the most widely read author of his time in England, describes them in the Canterbury Tales in a very unique way, 'You go to Canterbury – God give you success, May the blessed martyr give you your reward!'. Chaucer's greatest merit was making Middle English a recognised literary language in Europe. Today, visitors can go to St Margaret's Street to watch an audiovisual presentation that brings all the characters in the Canterbury Tales to life. The tour through this Chaucer spectacle is not only humorous, but also captures unadulterated life in the Middle Ages with all its everyday pitfalls and intricacies.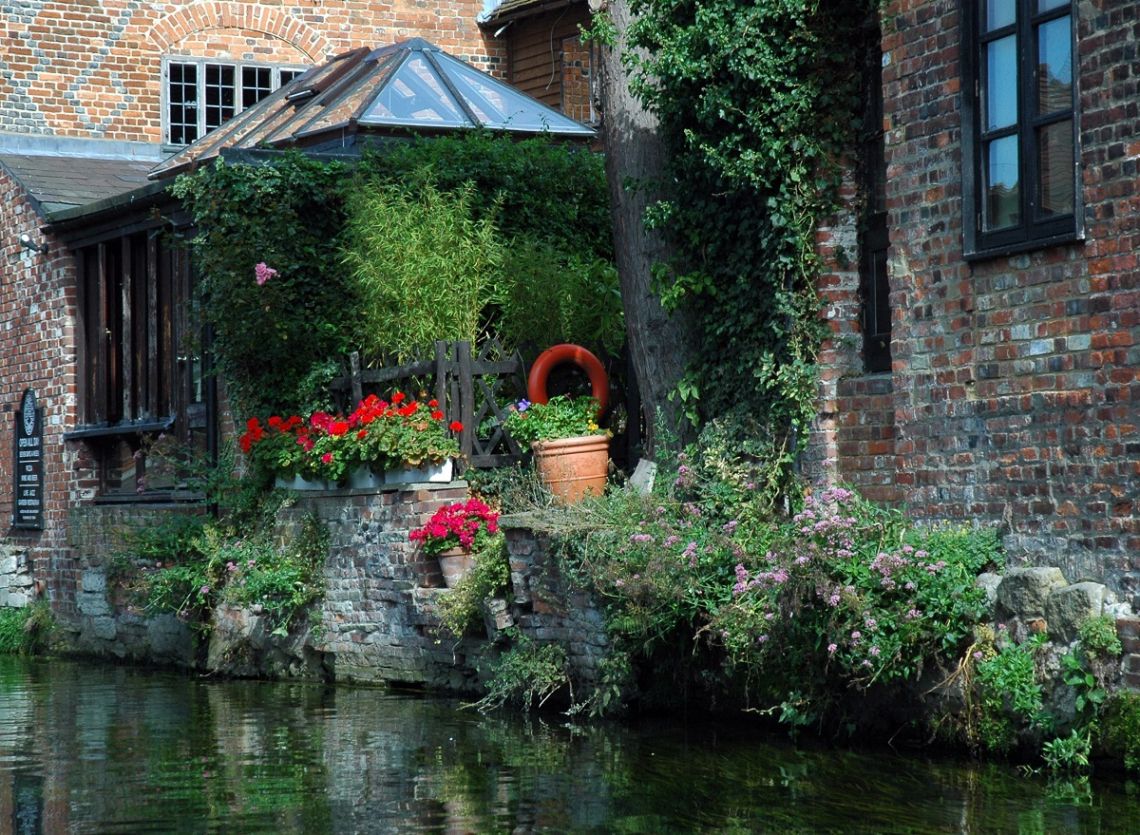 The River Stour in Canterbury flows past many of the city's highlights. Photo: Jörg Berghoff
Afterwards, they can take a Historic River Tour on the Stour River, which winds itself through the heart of the old town. You cruise in small rowing boats past the Franciscan Island with a chapel from the 13th century, the King's Bridge and the Dominican Priories, the Old Weavers' House from the 15th century and the King's Mill. Minstrels and street singers, tourists and market stall holders, pilgrims and poets bustle around the medieval streets, swarming past pretty half-timbered houses and cosy pubs.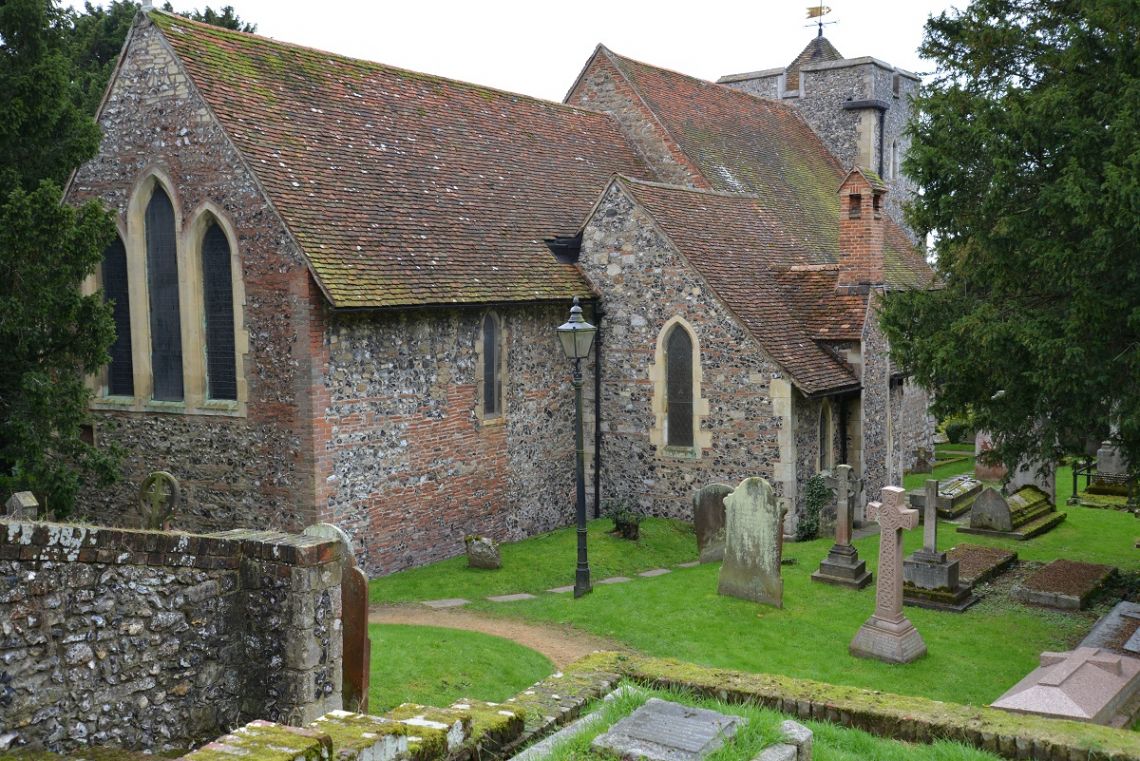 St Martin's Church in Canterbury is the oldest surviving church in England.
Photo: Jörg Berghoff
In addition to the cathedral, two other sacred buildings and their ruins are part of the World Cultural Heritage Site, even if they are outside the city walls: all that remains of St Augustine's Abbey today are its foundation walls as it was destroyed by the wave of destruction during the English Reformation under King Henry VIII. The abbey was founded in 598 by St Augustine and was one of the most important Benedictine abbeys in Europe for centuries. Four Anglo-Saxon kings of Kent, archbishops and St Augustine are buried here. Although small, St Martin's Church is also very important. Not only is it the oldest church in England, it is also where King Ethelbert of Kent was baptised by Augustine in 597.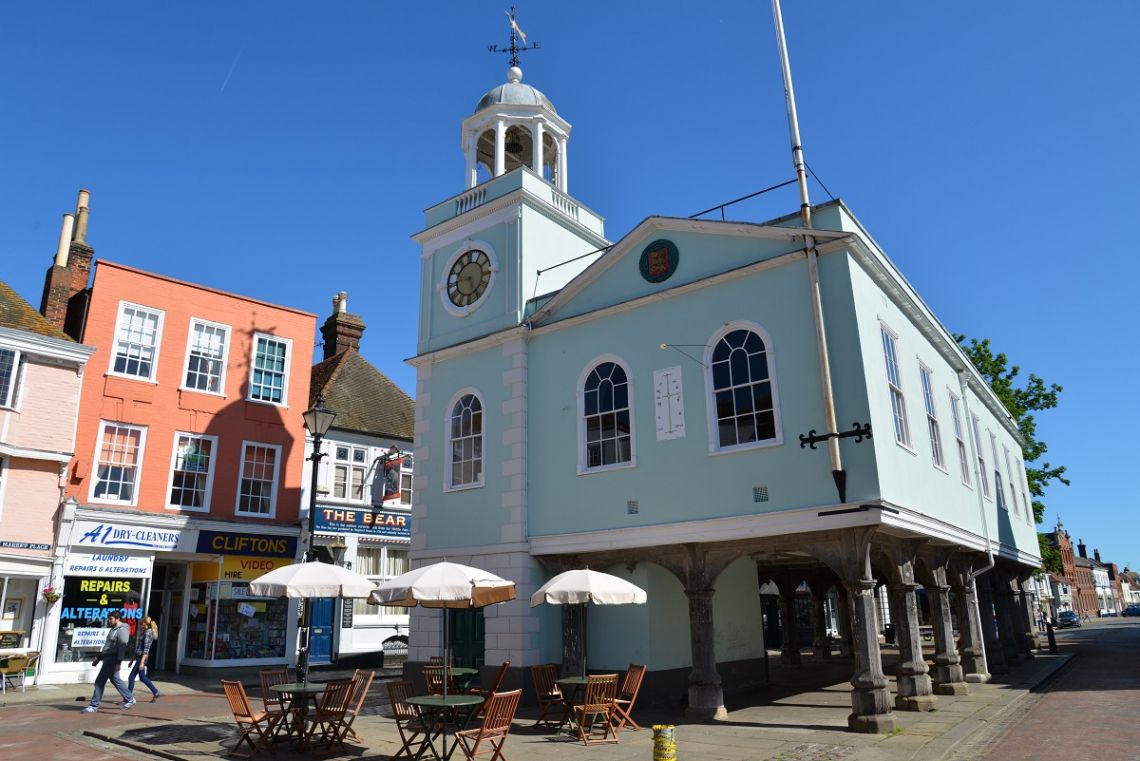 Faversham Market Place is one of the main attractions of this small town in southern England. Photo: Jörg Berghoff
Tip for your trip to Kent: stopover in Faversham
But not only cities such as Canterbury, Rochester, Maidstone or Tunbridge Wells offer holidaymakers in Kent a wealth of options to experience the coast or relax. Smaller towns such as medieval Faversham are also worth a visit. A must-see in Faversham is Abbey Street, also known as "Britain's most beautiful medieval street", and Market Place with the clock tower and arcade of the 16th century guildhall. But a tour through the Shepherd Neame brewery will literally inspire all your senses – you can smell the bitter scent of the hops, marvel at tonnes of beer barrels and take part in a tasting of different beers brewed here.

Located in the heart of Faversham, the UK's oldest brewery is also home to historic delivery vehicles, a copper workshop and numerous hop harvesters. Faversham's history goes back many centuries. As early as 1800, the city was one of the most important centres of the gunpowder industry and made sure that the cannons really thundered in the battles of Trafalgar and Waterloo – nowadays, visitors can have a "blast" when they try beers such as "Spitfire" or "Bishop's Finger".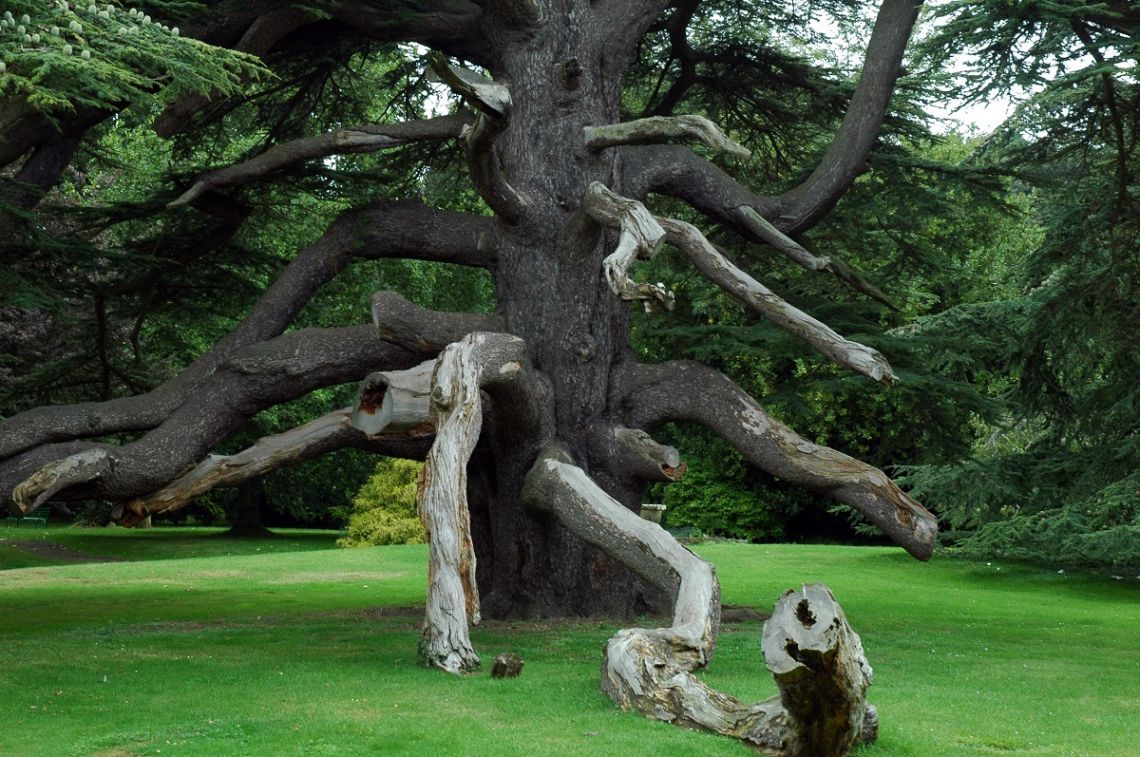 Goodnestone Park Gardens near Dover is also one of Kent's garden highlights.
Photo: Jörg Berghoff
Explore Kent by motorhome
Have we aroused your curiosity and you can't wait to discover Kent by motorhome or caravan? Take a trip along the coast or venture inland into this often underestimated county, which is far too beautiful to only be regarded as a transit zone.
How to get there and parking
General information about the county can be found at visitkent.co.uk and canterbury.co.uk.

How to get there: you can either take the ferry from Dunkirk or Calais to Dover with DFDS or P&O Ferries or you can go under the English Channel on the Eurotunnel, which will get you to Folkestone in half an hour. The main advantage: you can relax and get comfortable in your camper or mobile home during the journey through the tunnel.

Campsites and parking spaces: if you have to travel a longer distance to the ferry terminal or want to take a break near Dover or Folkestone after taking the ferry or tunnel, you can choose from a number of campsites, some of which Freeontour presents below: