Spain is full of adventures. 4,964 kilometres of coastline and 9 national parks are waiting for you to discover them. Preferably from the freedom of your motorhome. You will find the best tips for explorers and adventurers, adrenaline junkies and outdoor freaks, as well as recommendations for campsites and motorhome pitches in Spain on the FREEONTOUR portal this autumn in our huge Spanish series. We begin with a short overview of the journey preparations you need to make for your well-earned Spanish holiday: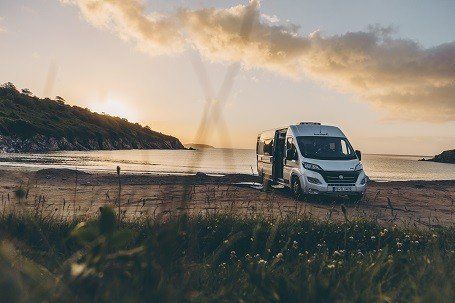 With the motorhome from central Europe to Spain
The first thing to decide before beginning your tour through Spain is which motorhome to use. If you want to drive with your own motorhome from Central Europe to Valencia, we're talking a good 1,500 kilometres or more of motorway. It's fantastic if you can afford the time for such a trip, going off the main roads, stopping where you want to and eventually reaching your destination. That's the motorhome freedom we all dream of! A few people have been lucky enough to do this and have shared their experiences in the FREEONTOUR portal.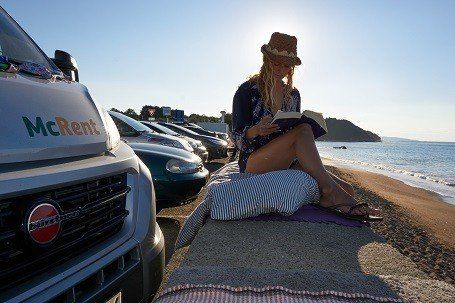 Hiring a motorhome in Spain
But for the rest of us, without so much free time, but still the desire to experience Spain as a camper, the best idea is to hire a motorhome in Spain. McRent has 18 rental stations just on the Iberian Peninsula. Obviously, choosing your starting location is largely dependent on its accessibility from the airport you arrive at. The airports serving the south of Spain are primarily Malaga, Seville and Valencia. Possibly even Madrid. The journey we describe here begins in Valencia. From here, it's only 7 minutes by taxi or 4 kilometres from the airport to the McRent station in Valencia. It could barely be any quicker or easier.
Renting a motorhome last minute
If you want to explore our Spanish route with a motorhome, you need to organise your rented vehicle in good time. But there are still plenty available for autumn. Early planning and reservation means you are more likely to get the motorhome you like best. Obviously, a motorhome holiday is also possible for the more spontaneous among us; check out the motorhome rental company McRent for special Last-minute offers.
Where you can stop with your motorhome in Spain
Spain has a wide range of different campsites and pitches for motorhome travellers. As always, the sites at the sea are the most popular and are quickly booked up in peak season. But if you decide to make a spontaneous trip in autumn, when the campsites still have enough free spaces, you can stay wherever you please.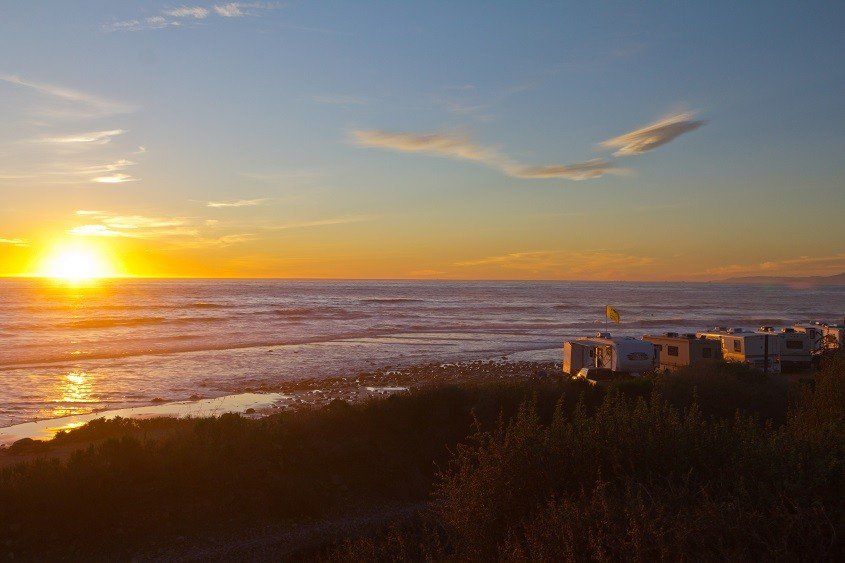 Stay overnight for free in Spain
As tempting as it may be: Wild camping is not allowed in Spain. But if you do, show consideration for your neighbours and nature, don't park in urban areas, don't light a fire, don't leave litter, and don't party into the night.Then in many places the locals will turn a blind eye. But don't rely on it. Motorhome owners have reported encounters with the police - some friendly, with just a warning about lighting fires, and some not so friendly, resulting in a fine.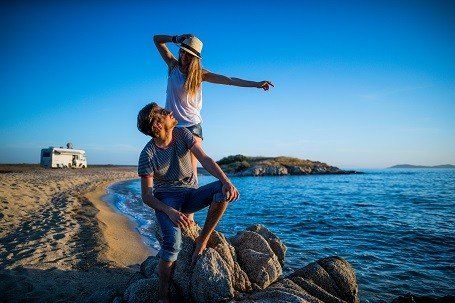 España Discovery – Overnight in your motorhome on vineyards and farms
Camping on private land naturally requires permission from the landowner. Particularly in the hinterland, campers often receive a friendly welcome and are allowed to stay a night. And the same rules apply here as to everywhere else in the world: A little courtesy goes a long way. Pitches among the vineyards and farms in Spain are a lovely alternative to those at the sea. 
Motorhome pitches in Spain
Pitches are always an alternative to campsites – sometimes public, sometimes private. But they are not so easy to find. The fan of all things Spanish Gerhard Gabriel travelled around the Iberian Peninsula for months with his Bürstner motorhome, and marked all the pitches he found on his homepage Womo-Iberico. It's hard to imagine a better pitch finder for a motorhome tour through Spain. You will also find pitches in Spain in the FREEONTOUR portal under the menu point Pitches.