Good to know, traffic rules and special features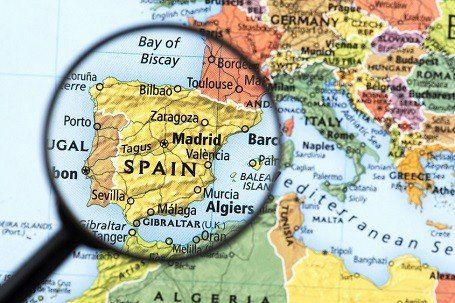 Travelling to Spain
Entry requirements for German nationals
German nationals require a (provisional) passport, a (provisional) identity card or a child's passport to enter as a tourist. With the exception of the identity card, these documents must not be more than one year out-of-date (if you are travelling by plane, please check in advance with the airline whether they accept expired documents).


Travelling to Spain with children
If you are travelling with friends under the age of 18 without their parents, you require a letter of consent from the legal parent of guardian.
Travelling to Spain with pets
If you are travelling with dogs, cats or other pets, you should find out in advance about any special conditions – e.g. from your Ministry for Food and Agriculture. Ensure that a copy of your animal's certificate of health is available in Spanish.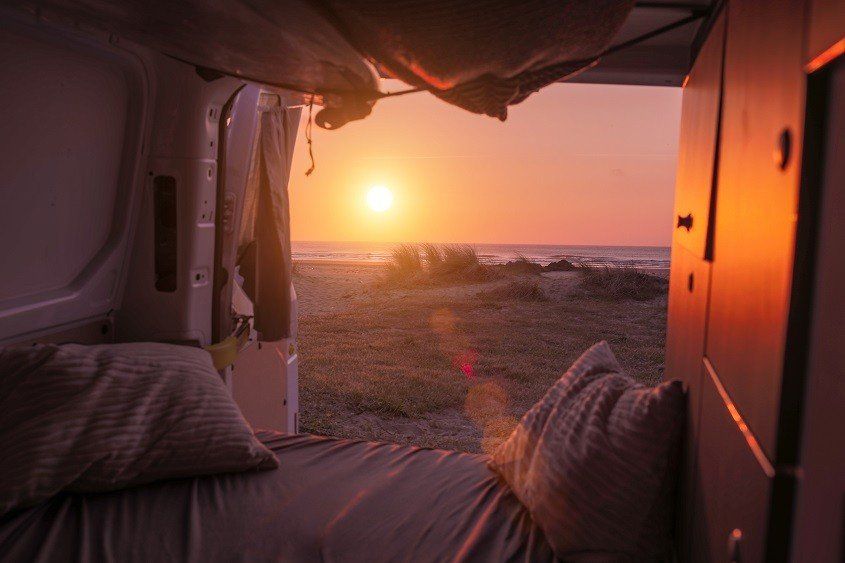 The most important traffic regulations for motorhomes and caravans in Spain
Speed limits on Spanish roads in km/h
| | | | | |
| --- | --- | --- | --- | --- |
| | Urban areas        | Non-urban areas        | Dual carriageway        | Motorway      |
| Car | 50 | 90 | 100 | 120 |
| Car and trailer | 50 | 70 | 80 | 90* |
| Motorhome up to 3.5 t GVW   | 50 | 80 | 90 | 100 |
| Motorhome exceeding 3.5 t GVW        | 50 | 80 | 80 | 90 |
* with trailers over 0.75 t max. 80 km/h
The fine for exceeding the speed limit can be up to 600 Euros.

Note: The speed limit in urban areas will be lowered from mid-2021. However, it is possible that individual municipalities will lower the speed limit before then. Therefore, pay more attention to the local speed limits!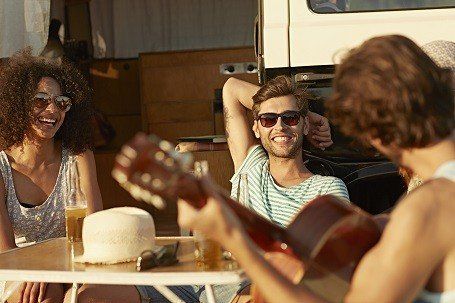 Drink-drive limit in Spain
0.5 ‰ (The limit for drivers who received their driving licence within the last 2 years is 0.3 ‰).

Driving licence and vehicle registration documents for the holiday in Spain
To drive a motorhome or car with caravan in Spain you require your national driving licence, and you should also carry the vehicle registration document Part 1.

Child car safety seats
In Spain: Children up to 135 cm tall (previously up to the age of 12) must be secured using a child safety system. Furthermore, they are only allowed to sit on the rear seat – unless the vehicle has no rear seats or the rear seats are already occupied by other children. 
High-visibility vest requirement on Spanish motorways and main roads
In the case of a breakdown or accident on a motorway or main road, the driver or passenger must wear a high-visibility vest when leaving the vehicle.

Telephoning while driving
You are only allowed to use a telephone with a hands-free set with speaker. You must not wear headphones or earphones. Failure to comply: 200 Euros.

With the motorhome to the 5 most beautiful châteaux in the Loire Valley
Châteaux tour in the Loire Valley with the motorhome or caravan
Parking in urban areas in Spain
Coloured markings on the side of the road indicate where you can park in Spanish urban areas: Yellow = no parking 
Blue = paid and time-limited parking zone (parking tickets available at a ticket machine) 
Green = resident parking (sometimes parking is allowed with a parking ticket at certain times of day) White = free parking
Requirements for marking overhanging loads in Spain
Loads overhanging the back of the vehicle (max. 10 %) must be marked by a red-white hatched warning sign (50 cm x 50 cm).

Additional information for caravan and motorhome drivers in Spain
Petrol stations – opening times and payment
Petrol stations on motorways are generally open 24-hours. However, they close at about 8 pm in urban areas and on main roads. You usually pay the petrol station personnel in cash, by credit card or EC/bank card. Self-service machines are also common, however many of these do not accept German credit cards. If you want to play safe, fill your tank at the petrol station before the weekend, evening or heading off on remote roads, because you will often find the petrol stations there are unmanned. Warning: When filling your tank, make sure the engine, vehicle lighting and all electronic appliances, such as radios or smartphones, are switched off!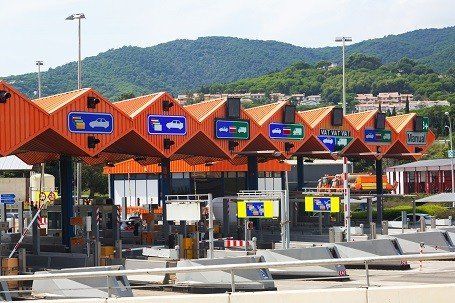 Tolls in Spain
You must pay a toll to travel on the majority of motorways and main roads in Spain. You can pay at manned or automatic toll stations either in cash or by credit card (EC/bank cards are not accepted). You can also pay remotely using a VIA-T box. You can find further information on the page 
Car tolls in Spain
.  
The toll rate depends on the length of the route and the vehicle category:
Category 1:    Motorbikes (with/without sidecar), vehicles up to 3 axles without twin tyres
Category 2:    Vehicles up to 3 axles with twin tyres
Category 3:    Vehicle with 4 axles or more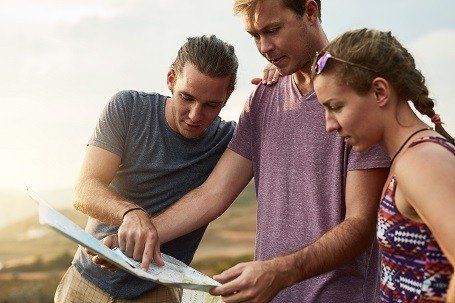 Main roads – avoiding Spanish tolls the attractive way
If you want to avoid toll roads in Spain, you can enter this into your navigation system (avoiding toll roads). But you won't get anywhere any faster... That said, it is worth it, as some of the roads on the Iberian Peninsula pass through really amazing countryside and encourage you to explore the country in a much more relaxed manner. 

Caution cyclists!
If you are planning a bike tour, remember that wearing a bicycle helmet is compulsory if you are outside urban areas. This also applies to riders under 16 in urban areas.

On Spanish roads, two cyclists are allowed to cycle next to each other, but whether this is a good idea, you need to decide for yourself. This also makes overtaking cyclists can be a challenge, especially as you have to allow a safety distance of at least 1.5 metres between them and your car or motorhome. But it does also mean that, in this case, you are allowed to cross the white line, as long as this does not endanger other road users.
Some of the world's best caravan and motorhome tours
Important addresses and telephone numbers for holidaymakers in Spain
European emergency number: 112
With this central emergency number, which can be dialled using a landline or a mobile telephone without an additional dialling code, you will receive assistance from the local police, fire brigade, an emergency doctor or ambulance. Generally, you will have access to an interpreter via this number.